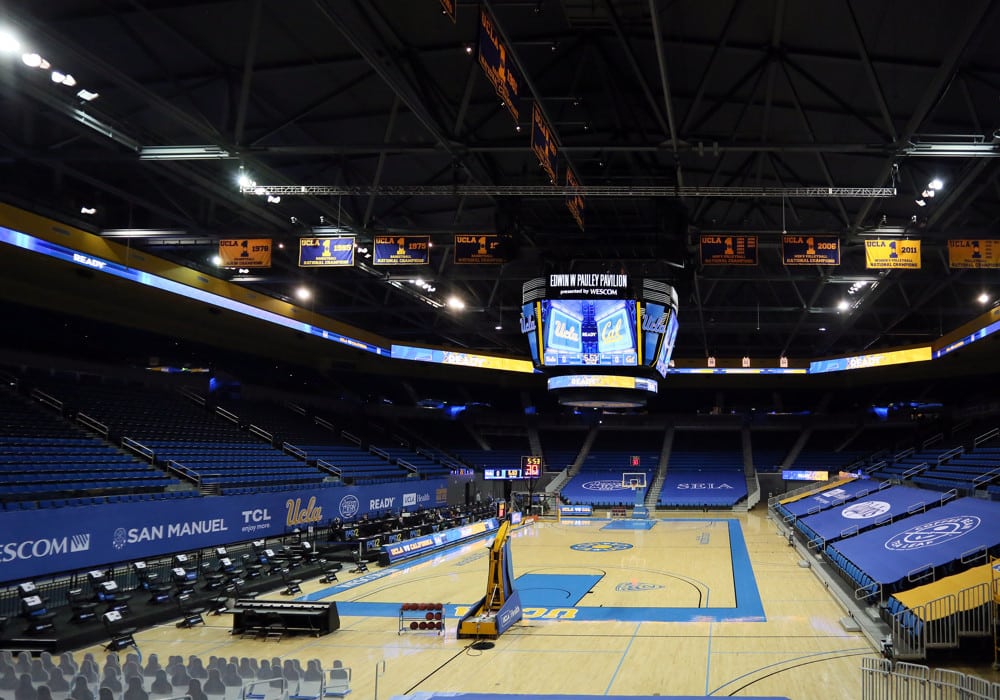 The wheels have been turning slowly for years, but now the ability to place legal sports bets online is gathering pace in the US. From outlawing all online gambling nationally, the decision to legislate was later left to individual state lawmakers. Now, one by one, states are legalizing online sports betting for the first time.
In this article, we look at the key moments in US online sports betting, which leads to where we are now and which states allow it, plus which seem close to doing so. No matter where you live, you might soon be placing bets on the NFL action, the NBA, golf, tennis, soccer, and more.
Online Gambling Crippled in 2006
As technology moved fast to present new opportunities with the internet, online gambling had become popular in the late 90s and early noughties. Online casinos, the explosion of online poker, and sports betting were popular pastimes.
However, the Government had other ideas. It was worried about how money was being passed around the gambling ecology, and that it was mostly unaccountable. Its answer was to pass the Unlawful Internet Gaming Enforcement Act (UIGEA), making it illegal for gaming companies to process or accept real money bets in the US – basically making operations impossible without breaking the law.
Note that the UIGEA did not specifically make online gambling, including sports betting illegal, it made the financial aspect unlawful. This dead-end period ended in September 2011, when the Department of Justice (DOJ) changed its stance, passing the baton to states.
Nevada First off the Mark
Perhaps unsurprisingly, it was Nevada, home to Las Vegas, that moved first. In 2011, the state became the first to launch a legal online sports betting app. Cantor Gaming, with its Android app, got the ball rolling, and before long, William Hill confirmed it had developed a sports betting app for Nevada.
While other states passed acts to legalize online casinos and poker (Delaware in August 2013, followed months later by New Jersey), it wasn't until 2018 that a second state legalized sports betting online. Delaware moved first, followed just a month later by New Jersey as both seized upon the overturning of the 1992 Professional and Amateur Sports Protection Act.
The floodgates were now well and truly open, and West Virginia and New Mexico sanctioned sports betting later in 2018, joined by New York and Pennsylvania. 2019 saw Rhode Island, Tennessee, Montana, Iowa, Indiana, Illinois, New Hampshire, and North Carolina join in. Oregon launched a single, state-run Lottery Scoreboard App, Colorado scraped through online sports wagering, and Michigan joined the party late in the year.
Maryland Senate Decision
Things were developing fast as we moved into 2020. In March, the Maryland Senate voted 45-0 in favor of sports betting regulation, on professional and college sports, at the six state casinos. You can find more information here, and it's anticipated these will offer online sports betting apps (it's very similar to the Illinois solution). In November last, a public referendum also backed the idea on the understanding that tax revenues raised will go to education programs in Maryland.
With Maryland now expected to have legal sports betting up and running sometime in early 2021, other states are also fancied to join soon. Among those who have looked at the idea but so far fallen short of legalizing online sports betting are Florida and California. Other states that allow live sports betting but could also flick the switch on online sports betting are Arkansas, Washington, Oklahoma, Virginia, South Dakota, and Louisiana.
An Unstoppable Force
With so many states now actively supporting online sports betting and more not far from inking legislation, the movement becomes more powerful, making it increasingly difficult for other states to ignore it.
Arguments against online betting are becoming weaker as technology improves. Worries about children getting access to betting online, the protection of players, money laundering, and more are all becoming less valid. Sports betting apps now have tremendous encryption software and Know Your Customers (KYC) capabilities, meaning only those allowed to gamble get access.
Regulators are strict with their supervision of all licensed operators, who fall in line when it comes to the markets they offer and the promotions they use when it comes to tempting new players to join up.
Never has online sports betting been safer or, in terms of sports like golf so engaging. And so, if you live in a state that currently outlaws it, you can assume that things might change sometime soon.