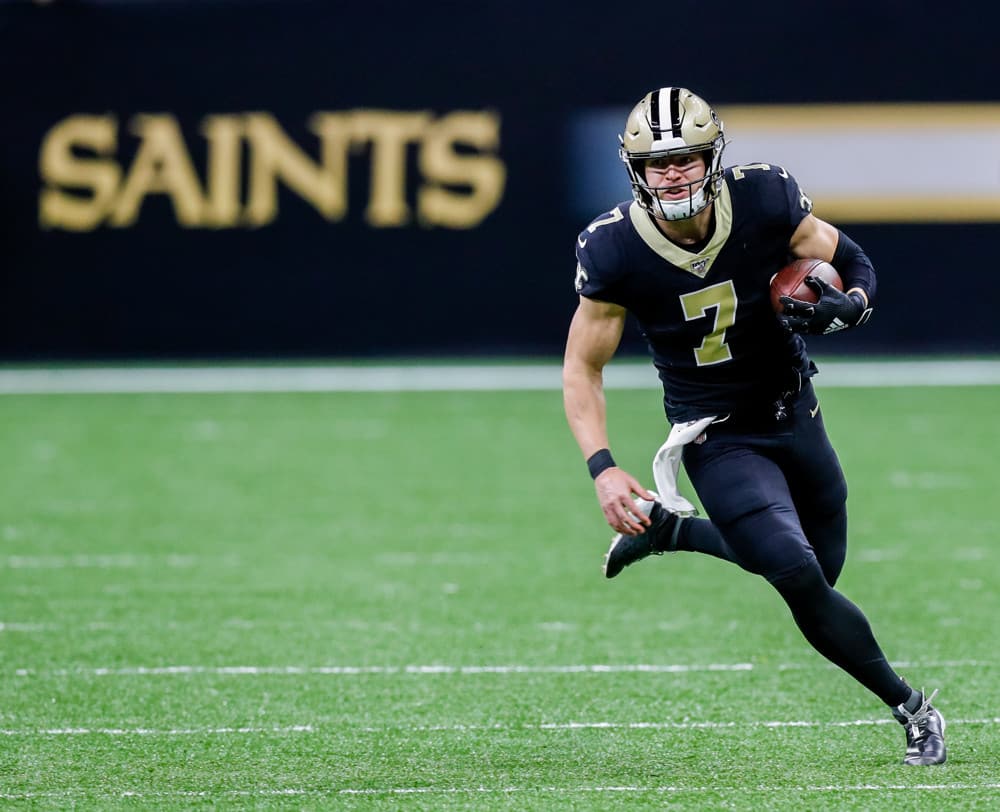 As the saying goes… "If you play with fire, you might get burned." Also, if you ride with a below .500 Vikings team led by Kirk Cousins, you might get burned. Well folks, I'm toast. I made it thru 10 weeks which is a respectable year in survivor football but I'm here for cold hard cash and bragging rights, not moral victories. My pick last week really came down to the Chargers or Vikings, and I picked the wrong one. Oh well, we'll pretend this is double elimination with my Week 12 Survivor Pool Picks.
In addition to the Chargers outlasting the Jets, the Steelers crushed the Jags and the Chiefs won a close game vs the Raiders. Let's move on to Week 12 and pick some more winners!
NFL Week 12 Survivor Pool Picks
Buffalo Bills (– 5.5 vs Los Angeles Chargers)
The Chargers have the rare distinction of going from a possible choice one week to the opposite side of a game the next week. The 7-3 Bills come back from their bye and should be well-rested and hungry after losing on the Hail Murray in Week 10 against the Cardinals. They are only one game ahead of the Dolphins in the AFC East standings and cannot afford to drop two straight.
The issue with this coming game is that the Chargers play everyone close. Nine of their ten games this year have been within eight points (one possession) or less. The average margin of victory in their games this year is 5.1 points. They do travel across the country for a 1PM kickoff against a 7-3 team coming off their bye, so the Bills should win. I'm just saying Los Angeles has a punchers' chance.
Miami Dolphins (-7 @ New York Jets)
Last week, I went away from my 'fade the Jets' approach and it costed me big time. I've already taken the Dolphins, so I can't go against them this week either. However, there's a good chance some of you have yet to take Miami this year. If you haven't, wait no further.
While the Dolphins are still just a slightly above-average team, they have an over-achieving defense and if Ryan Fitzpatrick gets the start, it probably improves their chances of winning. Tua's got a bright future, but he's a rookie QB. Fitzmagic currently give them the best chance to win now. Monitor who starts but it probably won't matter, they're playing the Jets.
Cleveland Browns (-7 vs Jacksonville Jaguars)
I've included this game mostly due to the large point spread. It's pretty clear Jacksonville is tanking for Trevor and at 1-9 they have a chance to land the first pick. They'll need the Jets to win one or two and go winless from here out themselves. They got blown out by Pittsburgh, but other than that they have been scraping, clawing, and keeping games close. The front office might be tanking but the players haven't quit yet.
The 7-3 Browns should be able to travel down to the Sunshine State and get the W, but I just don't trust them. Maybe it's years and years of fielding a poor product or maybe it's almost letting the Eagles come back and win last week or an ugly 10-7 win over Houston the week before. I just can't lay it all on the line with the Browns.
Los Angeles Rams (-7 vs San Francisco 49ers)
I'm not sure if the Rams are a good team but they've quietly gone 7-3 and are in a tie with Seattle for the lead in the NFC West. Additionally, they've won two straight against the Seahawks and Buccaneers.
We all know the injure-riddled 49ers are struggling mightily and have dropped three straight. In their defense, these losses were against the Seahawks, Packers, and Saints with two of them on the road. Brutal schedule. Also, back in week 6 they beat these very same Rams, 24-16. I expect the Rams to get their revenge down in Southern Cali this week but do you ever really believe in Jared Goff?
NFL Week 12 Survivor Pool Picks Winner!
New Orleans Saints (-6 @ Denver Broncos)
In my column last week, I warned about visiting teams going into the Rocky Mountain state this late in the year. Sure enough, the Broncos upset the Dolphins who came in winners of five straight. This still rings true this week vs New Orleans as the Saints are both a warm weather team and a dome team.
With that said, the Saints style of play with Taysom Hill at QB travels better than it did with Brees and the more pass-heavy approach. Plus, we all know Drew Brees's arm strength isn't what it used to be and that matters most when it's cold and windy. I like the Saints with Hill at the helm and that defense against a very suspect Broncos offense. Saints win a close one here. Go New Orleans!
Teams already taken this year: KC, AZ, Indy, Baltimore, Dallas, Miami, Buffalo, TB, Pittsburgh, Green Bay, Minnesota
RELATED
College Football Picks Week 13 – Sports Gambling Podcast (Ep. 911)