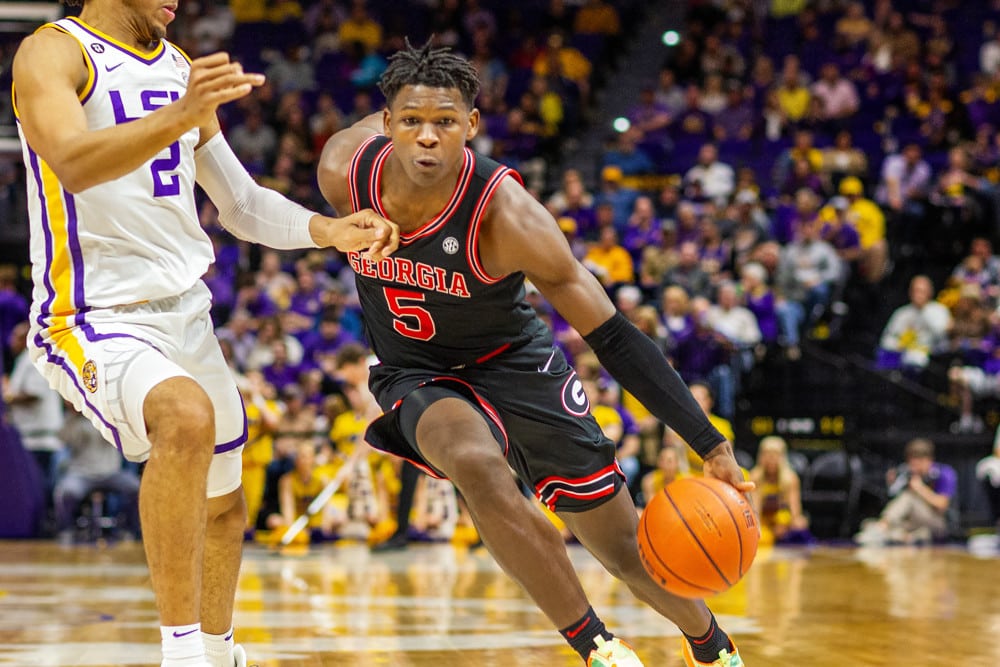 Powered by RedCircle
NBA Draft Props Podcast Recap
What are the best betting picks for the 2020 NBA Draft? Which NBA Draft props should you be looking at? For the first half of this NBA Gambling Podcast episode, hosts Ryan 'Rich Fat Baby' McKee and Zach 'Swiss Bank' Broner go through all of their best bets for Wednesday night's draft. How many freshmen will be drafted in the Top 10? Ryan likes Over 4.5 at +150. Zach really likes Patrick Williams to get drafted Under 7.5.  Should we put any money on Anthony Edwards, LeMelo Ball, or James Wiseman to go first overall? The guys discuss plenty of NBA Draft props to satisfy any basketball fan and any truly degenerate gambler.
Free Agency Madness
Halfway through, Ryan and Zach totally shift gears to discuss all the free agency action that has already popped off this week. Chris Paul goes to the Phoenix Suns for Ricky Rubio, Kelly Oubre and some pieces. Jrue Holiday and Eric Bledsoe switch teams. The Bucks go all-in on their starting five, also flipping Donte DiVincenzo for three-point sharp shoot Bogdan Bogdanovic. Should Milwaukee fans and gamblers worry about the Bucks lack of bench depth? How many extra regular season wins can CP3 bring to the Suns? And the biggest Woj Bomb of all, will James Harden really push his way out of Houston to the Brooklyn Nets to join his former teammate Kevin Durant and superstar guard Kyrie Irving? If so, how should NBA gamblers attack future bets for Houston and Brooklyn?
There are a lot of questions in this episode. Zach and Ryan do their best to cover everything and offer perspective for what sports gamblers should be focusing on right now as NBA Twitter explodes.
Make sure to subscribe to NBA Gambling Podcast on Apple and Spotify. Also, check out Ryan McKee's new book Modest Proposal Anthology available on Amazon and anywhere else you buy books.
NBA Draft Props Related Posts
NBA Mock Draft 2020: Picks, Odds, Best Bets