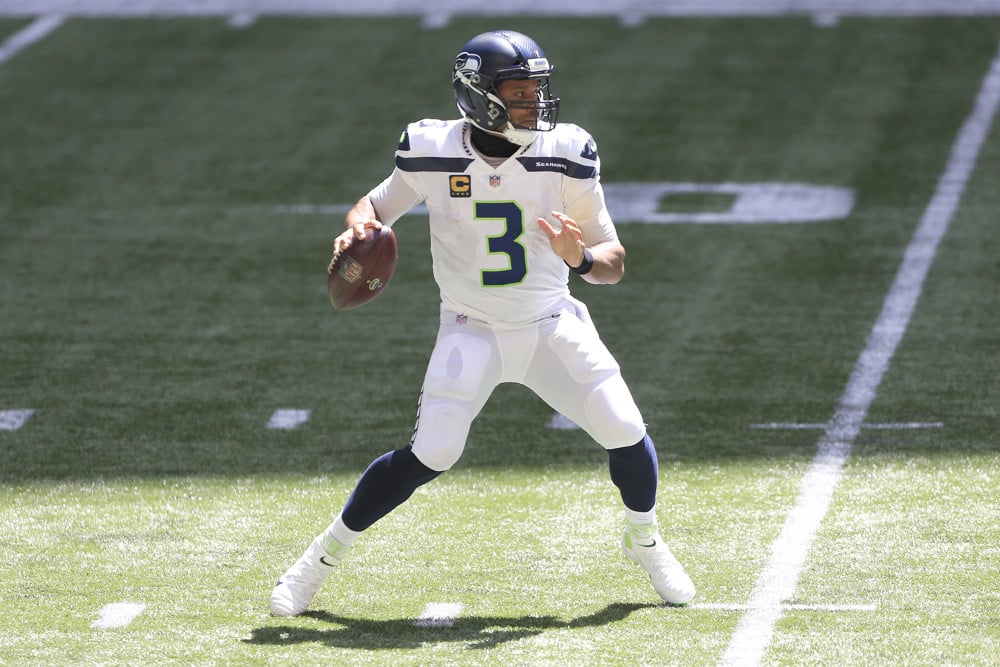 NFL Week Two Picks & Bill Burr
The guys break down the entire week two NFL slate giving out all their NFL ATS picks for week two. They start off the show highlighting their winning records for week one and announcing the winners for the Freeroll Football Contest.
(11:10) Then they're joined by Bill Burr (@BillBurr) to talk NFL Week Two picks and more. Bill explains why he isn't into superstitions when it comes to his sports teams, how the hot and cold aspect of the NBA is a turn off and looks for clarity on the pronunciation of the Bengals.
(36:38) Sean and Ryan follow up the Bill Burr interview by walking through each game and giving their best betting angle for each. Unlike week one Ryan and Sean don't see eye to eye on a lot of the games. Plus they share some hilarious audio of a German NFL crew reaction to Tom Brady cursing. They close things out giving out a lock, dog and tease, plus a week two survivor pick and their five team entry for the Odds Shark Capper Cup.
Podcast Video
Week Two NFL Spreads
| | | | | | |
| --- | --- | --- | --- | --- | --- |
| Time | Teams | Look | Spread | ML | Total |
| 9/17 5:20 PM | CIN | | | 215 | 43.5 |
| | CLE^ | -7.5 | -6 | -255 | |
| 9/20 10:00 AM | ATL | | | 180 | 52.5 |
| | DAL | -6.5 | -4.5 | -220 | |
| 9/20 10:00 AM | BUF | -3.5 | -6 | -255 | 41 |
| | MIA | | | 215 | |
| 9/20 10:00 AM | CAR | | | 325 | 47.5 |
| | TB | -8 | -9 | -425 | |
| 9/20 10:00 AM | DEN* | | | 280 | 41.5 |
| | PIT* | -6 | -7.5 | -340 | |
| 9/20 10:00 AM | DET | | | 225 | 49.5 |
| | GB | -6 | -6 | -265 | |
| 9/20 10:00 AM | JAX | | | 320 | 42.5 |
| | TEN* | -11 | -8.5 | -420 | |
| 9/20 10:00 AM | LAR | | | -110 | 45.5 |
| | PHI | -3.5 | 0 | -110 | |
| 9/20 10:00 AM | MIN | | | 140 | 48.5 |
| | IND | -2.5 | -3 | -160 | |
| 9/20 10:00 AM | NYG* | | | 205 | 42 |
| | CHI | -5.5 | -5.5 | -245 | |
| 9/20 10:00 AM | SF | -6 | -7.5 | -310 | 42.5 |
| | NYJ | | | 255 | |
| 9/20 1:25 PM | WAS | | | 225 | 47.5 |
| | ARZ | -6.5 | -6.5 | -275 | |
| 9/20 1:25 PM | BAL | -5.5 | -7 | -320 | 51.5 |
| | HOU** | | | 260 | |
| 9/20 1:25 PM | KC** | -7 | -9 | -400 | 47.5 |
| | LAC | | | 310 | |
| 9/20 5:20 PM | NE | | | 175 | 45 |
| | SEA | -3.5 | -4 | -205 | |
| 9/21 5:15 PM | NO | -4.5 | -6 | -240 | 49.5 |
| | LV | | | 200 | |
Podcast Transcription