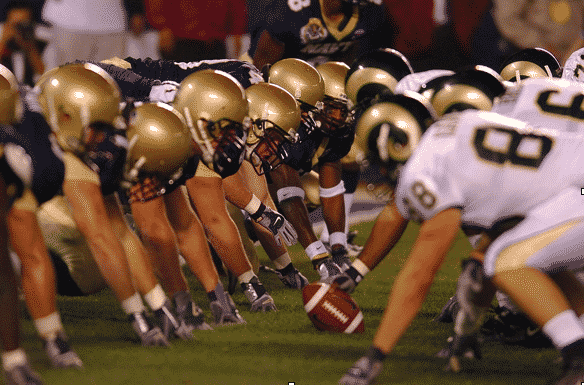 NFL Daily Sports Fantasy: How To Find An Authentic DFS Website
The Daily Sports Fantasy (DFS) is one of the sports betting industry's top innovations today. Before, bettors need to be physically present at the venue to see the tournament and pick the right bets. However, today, digital platforms have stepped in, bringing more efficiency in sports betting plays.
DFS is a form of sports betting game where you can form a team to compete with other DFS players, with the most popular DFS plays being football, basketball, and golf. You can create a dream team by picking the best players. Moreover, DFS offers huge prizes, so it's an excellent way to grow your bankroll.
However, before you play this betting game, the first thing you should do is to find a legit site. There are thousands of sportsbooks available, but only a few of them can be trusted. Hence, to start playing DFS betting games, here are guides on finding a real and genuine Fantasy Football site.
GPP And Cash Games Are Clearly Emphasized
The two most popular DFS categories you can play are the Guaranteed Prize Pool (GPP) and Cash Games. For GPP, there is no limit of DFS players that can enter, and regardless of the number of bets, the prize is guaranteed. Meanwhile, Cash Games are simpler because you may double-up your wins based on the amount you gamble through a head-to-head challenge.
A real DFS site must lay out these two main categories. They should be able to cover the correct prize pool and how the rules and payout look like. Aside from that, the instructions must be clear on completely taking advantage of whatever promos are aligned to it. If a site doesn't do this,  it's not an excellent bookie to register.
Website Designs Doesn't Look Shoddy
A legitimate betting site is measured by two essential factors: the UX (User Experience) and UI (User Interface). Regardless if you are using a PC, tablet, or mobile phone, the site's features mustn't look cluttered, and everything is readable. Everything written on the site must be in orders and shouldn't be all over the place.
If you notice that the DFS site becomes too unresponsive, it's a sign that you're standing in dangerous waters. Remember that trusted bookies are bound by governing laws and licenses to operate. They must make a full effort in creating a site that'll run smoothly and professionally.
Unresponsive Customer Support Lines
Customer lines are the most important feature you should look before registering for a DFS betting site. It not only measures the credibility of the site but also shows how reliable and accountable the bookies are when it comes to payouts. If Customer Support is experiencing loads of calls, you should still get an answer for a couple of minutes.
For DFS bookies who have unresponsive lines, don't transact with them further. It's a clear sign that you're falling with a fraudster. Apart from phone calls, DFS Customer Support should also be reachable via email. They must respond within a stipulated time frame, like 24 to 48 hours.
Unreal Promos And Delayed Payments
Every DFS site does its best to convince bettors to sign up. One of the things that help them do this is offering glaring promotions and bonuses. Aside from the prize that you can win when playing the DFS, these promos allow you to earn more. However, at times, these bonuses are prone to abuse and become red flags. Make sure that the bonuses look realistic based on the DFS plays you are betting.
Once you take advantage of the right promos, the DFS bookie shouldn't delay payments. They should be able to provide that in the timeframe given based on the site's terms. Delaying the payout is a tactic that bookies may do to lure you. Ensure that they do this correctly in different forms of payment.
Complete Operational License And Contact Information
Every DFS bookie must have a license to operate. The license should be issued by the governing state where the bookie originates. Besides that, these licenses must be accessible on the site. If the license is absent when you log in on the DFS site, the bookies might be fake, and you should look for another one.
Lastly, no matter how overwhelming DFS plays and promos look like, a legit bookie must find a section on their site to provide accurate contact information. They must not be afraid of providing this. If unfortunate problems occur that can't be handled by Customer Support, DFS bettors can file a claim directly with the DFS betting site.
Takeaway
DFS betting is an excellent way to earn money, offering a 360-degree experience of forming the team you dreamt in the first place. Since this betting game is played online, there's a need to find the most trusted bookie. If you're interested in betting on some famous DFS plays, the guides above can surely help you sign up for a real and authentic DFS website.