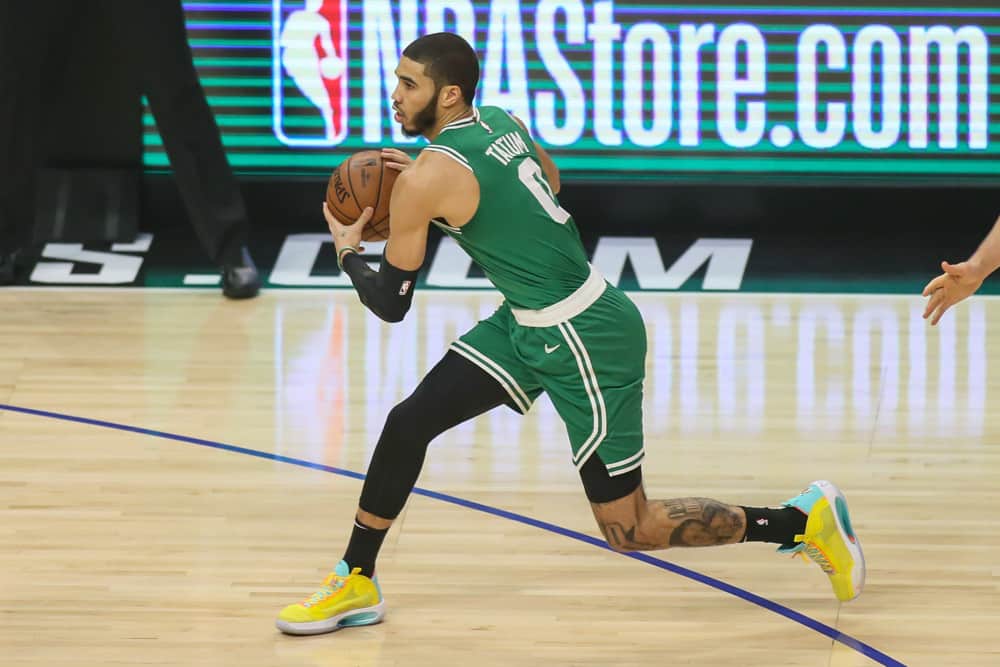 Powered by RedCircle
Podcast Recap
Ryan McKee (@TheRyanMcKee) and Zach Broner (@NBAZachB) give their NBA picks for Thursday's Playoff games. First, they talk about the crazy low-scoring Utah Jazz vs Denver Nuggets' Game 7. What the hell was going on? It was old school '90s, big-men in the paint basketball. It was a rock fight. The Nuggets were lucky to come out of it alive. Ryan an Zach discuss what this means for both teams moving forward into next season. Plus, how can Denver avoid a sweep by the LA Clippers in Round 2.
The guys touch on Tuesday's Boston vs Toronto  game, but mostly jump into previewing Thursday's matchup. Right now, the game is a pick 'em. It's an absolute must-win for the Raptors. They played better in Game 2, but still got outscored. However, Marcus Smart never gets that red-hot from downtown two games in a row, so are the Celtics in for a let-down game? Right now, Zach and Ryan feel the smart money is on Toronto to win and make this series 1-2.
Thursday brings the start of Denver Nuggets versus LA Clippers series. The odds are not in Denver's favor … literally. You can bet the Nuggets at +610 to win the series, while the Clippers sit at -950. You're much better off betting the Clippers to sweep at +220.  As far as game one, Los Angeles is giving up 8.5 points. Ryan is happy to give the points and take Kawhi and Co. Zach, always the Jokic believer, is taking Denver and the points. However, he's realistic enough to admit this is Denver's last series this season.
Make sure to check all updated NBA Picks at sg.pn/nbapicks and make sure to subscribe to NBA Gambling Podcast on Apple and Spotify.