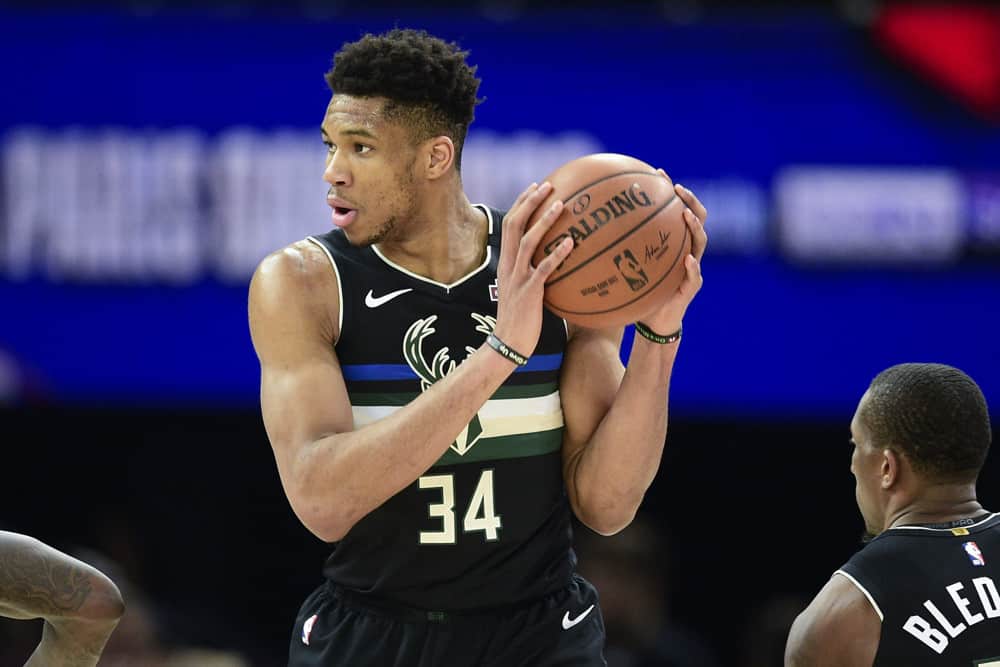 Powered by RedCircle
Podcast Recap
It's been three long days of tense emotions in the NBA with the Milwaukee Bucks starting the wildcat strike by refusing to play their game against the Orlando Magic on Wednesday. Things looked like the season might be cut short again, but then came the biggest Woj Bomb in recent memory: "The NBA's players have decided to resume the playoffs, source tells ESPN." So, that means it's time for an NBA picks podcast!
SGPN website editor Ryan McKee (@TheRyanMcKee) and NBA handicapper Zach Broner (@NBAZachB) give their NBA picks for Saturday's games in this podcast. Ryan kicks off the show by announcing that Zach is officially the new co-host of NBA Gambling Podcast and the name will no longer be NBA Odds Pod. Then they get into previewing and picking each game against the spread: Orlando Magic vs Milwaukee Bucks (-13.5), OKC Thunder vs Houston Rockets (-5), and Portland Trail Blazers vs Los Angeles Lakers (-13.5). These could be close out games for both Number 1 seeds. The Bucks already have the Miami Heat waiting for them in Round 2. The Lakers will play the winner of the Thunder/Rockets series in Round 2.
Make sure to check all updated NBA Picks at sg.pn/nbapicks and make sure to subscribe to NBA Gambling Podcast on Apple and Spotify.
The NBA's players have decided to resume the playoffs, source tells ESPN.

— Adrian Wojnarowski (@wojespn) August 27, 2020