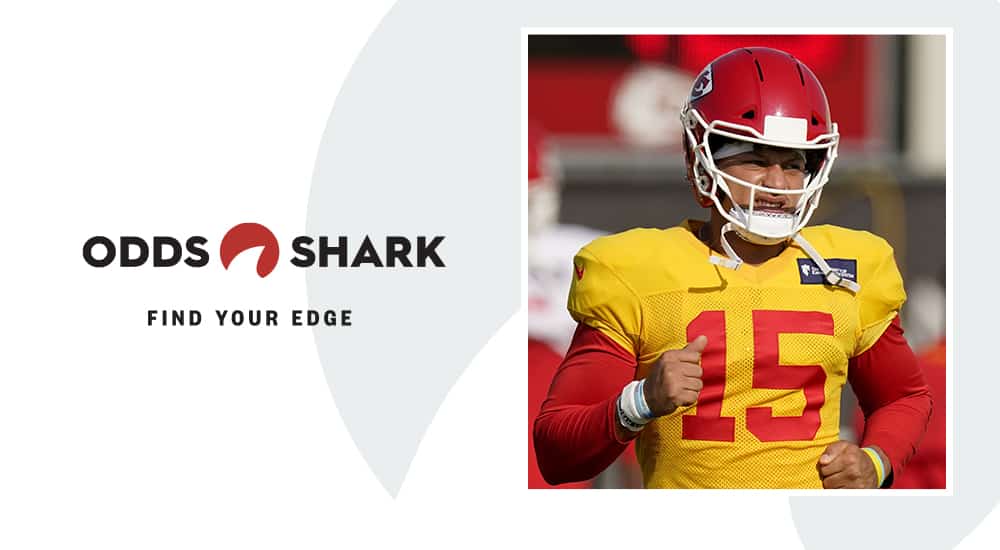 The defending Super Bowl champion Kansas City Chiefs will kick off the 2020 NFL season on Thursday, September 10 as home favorites against the Houston Texans, and they'll also enter the year atop the odds to win the Super Bowl at sportsbooks monitored by OddsShark.com.
The Chiefs are pegged as 10-point favorites hosting the Texans on the Week 1 NFL odds and they're also +650 co-favorites (wager $100 to win $650) with the Baltimore Ravens on the Super Bowl odds as they look to defend their championship. 
Kansas City, behind quarterback Patrick Mahomes, rolled through the NFL playoffs last season, and started off their postseason run with a 51-31 victory over Houston in the divisional round. The Texans had previously topped the Buffalo Bills in overtime in the wild card round, but after dealing away superstar wide receiver DeAndre Hopkins to the Arizona Cardinals in the offseason they're back at +6600 on the odds to win the Super Bowl.
The Ravens, meanwhile, flamed out in the postseason last year, falling 28-12 to the Tennessee Titans in the divisional round. Tennessee sits at +3000 on the Super Bowl odds.
Four NFC teams then follow the Chiefs and Ravens atop the NFL betting futures, with the San Francisco 49ers at +1000 on the Super Bowl odds, the New Orleans Saints at +1100, the Tampa Bay Buccaneers at +1200, and the Dallas Cowboys at +1500. The Niners fell to the Chiefs 31-20 in last year's Super Bowl, while the Bucs made the splashiest acquisition in the offseason by signing quarterback Tom Brady away from his long-time gig with New England.
That has the Patriots farther back at +2000 on the Super Bowl odds at online betting sites, as they begin their post-Brady era with Cam Newton at QB. They're joined at +2000 by the Indianapolis Colts, Philadelphia Eagles, and Seattle Seahawks, with the Green Bay Packers and Pittsburgh Steelers at +2200, and the Buffalo Bills and Minnesota Vikings at +2500.
The Cleveland Browns were a darkhorse contender at the start of last season, but faded to 6-10 and fell well short of the playoffs. The Browns sit at +3000 on the Super Bowl odds entering this season, ahead of the Chicago Bears at +4000, the Cardinals, Atlanta Falcons, Denver Broncos, and Los Angeles Chargers at +5000, and the Los Angeles Rams at +6000.
The Detroit Lions then lead off the list of longer shots at +6600, with the relocated Las Vegas Raiders joining the New York Giants at +8000, both the Miami Dolphins and the New York Jets at +12500, the Panthers and the Cincinnati Bengals at +15000, the Washington Football Team at +25000, and the Jacksonville Jaguars at the bottom of the futures at odds of +30000.