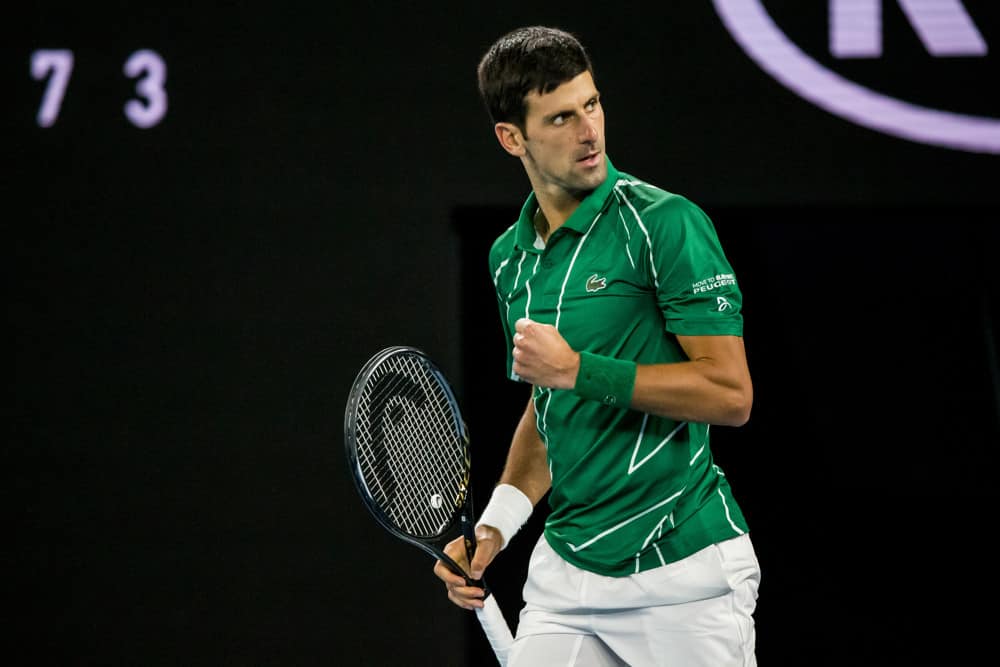 Unlike most years, the US Open will actually be the second Grand Slam tennis tournament played instead of the fourth. However, that should not take away from the excitement surrounding this spectacle which will be starting at the end of the month. There have been some players who have already declared themselves unavailable for the tournament, most notably Rafael Nadal and Roger Federer, but that could potentially make this Grand Slam even more unpredictable.
Here are my thoughts on some players that you should probably own a ticket on before it starts:
Novak Djokovic (+150)
This should come as no surprise to all tennis fans as he is probably the best player in the world right now. However, people might not realize that he has not won this tournament since 2018 so he should be extremely motivated to win this event. Plus, his path just got significantly easier since Nadal and Federer will not be standing in his way so it would not surprise me to see him coast to the Final now that his rivals are nowhere to be found.
Daniil Medvedev (+1100)
With a weaker field than usual, it makes perfect sense to take the man who finished in second place here last year. Nadal will not be there to defeat him once again in one of the greatest Grand Slam Final matches of all-time for the second straight year so Medvedev possesses a lot of value in this spot. Plus, Medvedev's game fits the surface perfectly as his powerful serve and precise groundstrokes are able to wear down opponents on a regular basis.
Marin Čilić (+5000)
Anytime you can grab a former champion at this event at roughly 50-1, I consider that serious value. Čilić has been a streaky player over the past few years but his price should be a lot lower based on how many contenders opted to sit out of this tournament. Čilić possesses a fantastic serve and a great forehand that can overpower opponents with ease. However, his weakness has been the backhand which tends to breakdown at various points in matches. If Čilić can keep his backhand under control throughout the tournament, he should at least be able to make it into the quarterfinals will possessing some title-winning upside.
Denis Shapovalov (+6600)
When looking at some serious longshots, one should be looking for players who have the ability to beat anyone on any given day and Denis Shapovalov definitely checks that box. Despite his lack of overall success in Grand Slams, the US Open has consistently yielded him his best results so one can expect that trend to continue in 2020. Plus, Shapovalov is only 21 years old and he is already ranked 16th according to the ATP so he has tremendous ability. The main issues with his game involve inconsistency and poor shot selection as he tends to go for unnecessarily powerful shots when they might not be the most optimal option. However, he still possesses elite talent so perhaps he can find a way to be consistent for about two straight weeks.