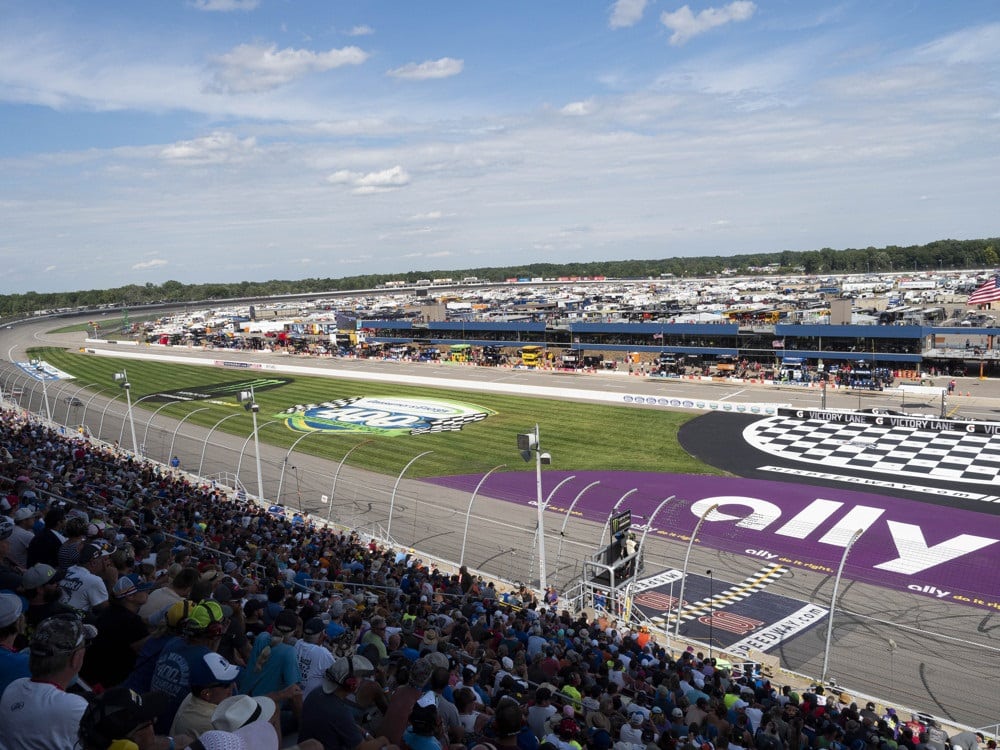 The NASCAR season rolls on through the summer, as the fastest stock car drivers in the world head to the Motor City for the FireKeepers Casino 400 at Michigan International Speedway.
Here's everything to know about the track and the race before putting together a DFS Lineup (values courtesy of DraftKings).
Recent Winners
2019 (Spring) – Joey Logano
2019 (Summer ) – Kevin Harvick
2018 (Spring) – Clint Bowyer
2018 (Summer) – Kevin Harvick
2017 (Spring) – Kyle Larson
2017 (Summer) – Kyle Larson
Track History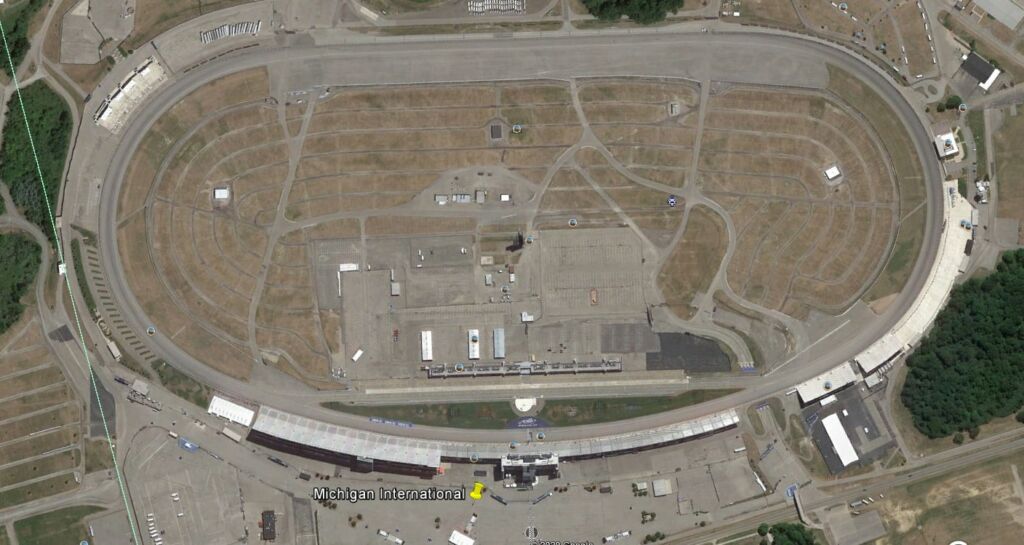 Michigan International Speedway is one of the oldest tracks raced in NASCAR, and opened in 1969. In 1972, Roger Penske purchased the track and began to drastically increase the seating capacity at the track. In 1999, Roger Penske sold the track to International Speedway Corporation.
For years, this was one of the most important races on the NASCAR schedule because it was the chance to showcase the might of the American Motor Industry. The race was seen as a very important one to win because of the rivalry between the two primary American automakers – Ford and General Motors. It was chance for each to one up each other based on the successes of the Chevrolet's and Ford's (and previously the Pontiac's) in the race.
But as the American auto industry has decayed and struggled financially, so too has the race struggled to maintain its place as a prominent one. In response, ISC began reducing the seating capacity of the track and transferring grandstands to their other tracks. What once was a track that held 125,000 spectators now just holds 56,000.
Michigan International Speedway is a D-shaped 2 mile oval, almost the exact same layout as Auto Club Speedway in California. The track was repaved in 2012 and still has a very smooth racing surface. It also is relatively flat, as the turns are only banked at around 18 degrees. However, because the track is so large most cars run wide open and use very little braking and carry very high speeds lap after lap.
Due to the COVID pandemic, the track will host a doubleheader this weekend.
Other Race Notes
1. For the third time in five races, the teams will run the same tire compound and specs at Michigan. These tires were previously used at Texas and Kentucky and are once again being used because the track surfaces at each facility are very similar. Teams who raced well at these two races include RCR, Penske, and Stewart Haas.
2. Kevin Harvick is the king of Michigan International Speedway. In his last 4 races at the track, Harvick has won twice, ran runner up and finished 7th while leading 194 laps in that stretch. While for whatever reason he hasn't enjoyed the same success at Michigan's twin track in Fontana, he has dominated this race in recent times. Harvick starts 3rd on Saturday.
3. Team Penske is a bit snake bitten at Michigan. The team has led the most laps at the track since 2017, led chiefly by Joey Logano and Brad Keselowski. While their success there is good, they have left some good finishes on the table a few to,es. In 2017, Brad Keselowski led 105 laps but only managed at 17th place finish. Logano and Keselowski combined to lead 118 laps in last year's Summer race, but could only muster a 17th and 19th place finish, respectively. Logano starts on the pole on Saturday, Keselowski in 5th and Blaney in 11th. All three cars have been very strong this year and look to capitalize for another trio of great finishes.
DFS Picks
Martin Truex Jr. – $10,800 – Truex Jr. was a pick in this column last week and paid dividends with his 3rd place finish. He and his team are on a role with three Top 3 finishes in his last 4 races, and he has an average finish of 7.8 at Michigan since 2017. Truex Jr. starts 12th and with momentum on his side should rise up the leaderboard for bonus positional points.
Brad Keselowski – $10,500: The pricing is up for him after his win last week at New Hampshire, but it's still underpriced considering his two chief rivals this year, Hamlin and Harvick, are both more expensive. As mentioned previously, the Penske cars have been strong at Michigan International Speedway, but are a bit snake bitten. Keselowski starts 5th as he look for two wins in a row.
Kyle Busch – $9,400: Busch crashed out early at New Hampshire, which killed a bit of momentum he was enjoying up until last week. At some point, the team has to break out for a strong showing, right? Much has been made about the lack of practice time hindering them, but both he and the team are too good to continue to struggle. Busch also should be feeling a sense of urgency with the playoffs fast approaching, so he might push his car to the limit to try and squeeze out a great finish.
Tyler Reddick – $6,900 and Austin Dillon – $6,500: This pricing is a lot lower for the RCR cars than in the last few weeks, despite the team performing very well. The pair starts 14th and 18th, respectively, on Saturday, so maybe the higher starting spot is pushing down their value? Regardless, the team has raced very well with the tire compound they'll have at Michigan, and Austin Dillon himself has had good success there. He's had four Top 15 finishes (including two Top 10's) in his last six races at Michigan. Both provide a lot of upside for their price.
Daniel Suarez – $5,900: Suarez continues to make the best of a bad situation, improving from 37th to 26th at New Hampshire to at least boost up his DraftKings point total thanks to the improvement in finish. Suarez starts 37th on Saturday and once again finds himself in a situation where as long as he keeps his nose clean he'll almost definitely garner double digit positional points towards his final total. Including him also allows for someone to include three studs to try and catch a dominator or two. Even if he only finishes in the low-mid 20's, his inclusion allows for a lot of upside in a DraftKings lineup.