Powered by RedCircle
22 NBA teams have returned to action in Orlando with aspirations of taking home the gold. And with similarly gilded ambitions, my fellow DFS degenerates have returned to scouring the web for their most trusted picks and analyses.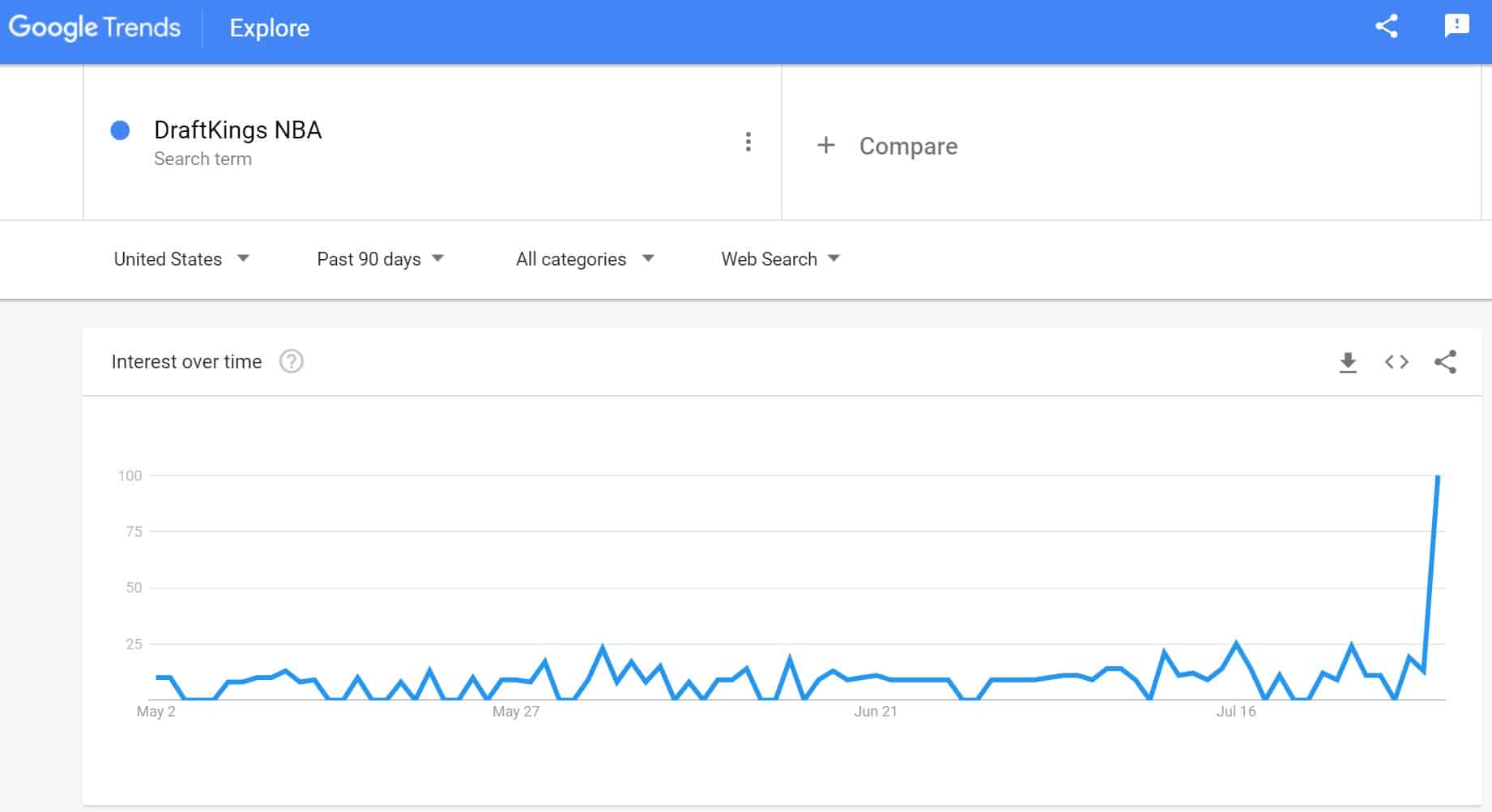 Scour no more. I've got a tip so meaty it might as well be carne asada:
LeBron James Taco Tuesday Analysis
The taco-nalysis proved that, since his Taco Tuesday antics began, LeBron's Tuesday night box stats have been measurably worse, relative to his season average. Some of the key takeaways:
The Total Average Variance is the cumulative average variance across the 10 stats analyzed. Essentially, it is a measure of how LeBron performed on Tuesday nights relative to his season averages. Here we get a sense of just how different LeBron's Tuesday nights were between the two eras.
Prior to his weekly taco tradition, LeBron's Tuesday performance had the lowest rate of negative variances and the highest rate of positive variances. In the first two seasons of the Taco Tuesday era, James' sacred day saw an +11% uptick in negative variances and a -17% drop in positive variances.
DFS Analysis
I wanted to frame this taco-shell-shattering analysis in the money-making terms so many of us see the sports world through – Daily Fantasy. Even though daily fantasy didn't emerge until 2007-ish, and DFS data not readily available until more recent than that, I managed to get LeBron's fantasy score for every game from his entire career! For all the analytics-DIYers like me, this RotoGrinders add-in embeds the per game DF-points right into the stat tables on basketball-reference.
I repeated the variance analysis performed for the initial analysis and visualized. As expected, the trend holds.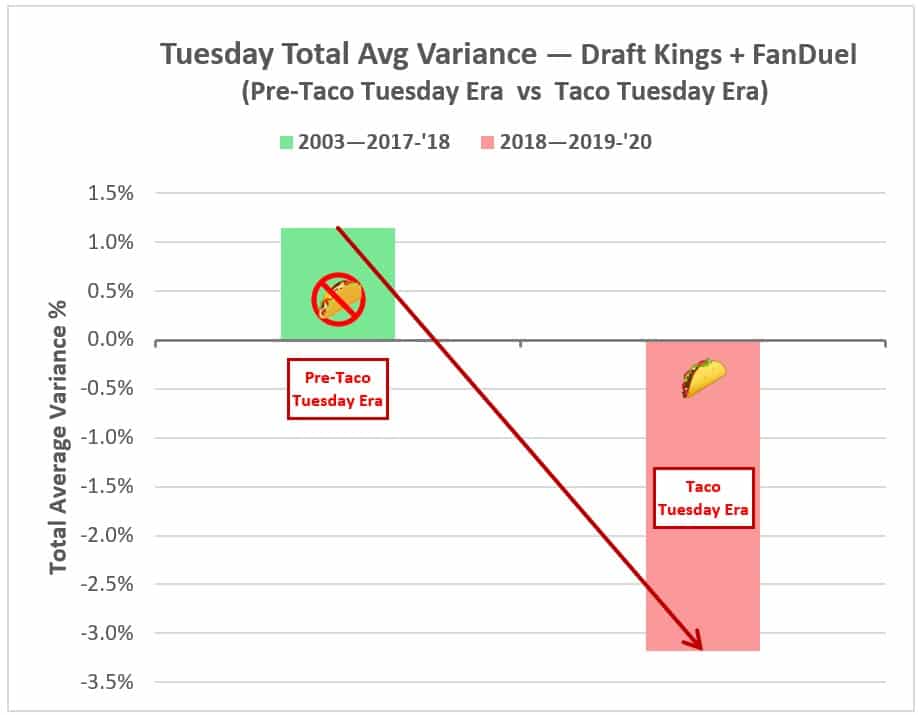 In the Taco Tuesday Era, LeBron's average fantasy score on Tuesday nights are -3.5% worse than his overall season averages.
Daily fantasy projections are informed primarily by the overall season production numbers (the season averages) with matchup-specific factors impacting the numbers secondarily. Knowing that James consistently registers lower-than-average numbers on Tuesday nights could be the difference between bringing home the bacon and bringing home an EBT card.
So, if you're considering LeBron for your next DFS pick, or just want a good laugh, make sure to check out the full write-up for an in-depth look at the origins of Taco Tuesday and how it has impacted the King on the court.
As always, all my data and research is available here.