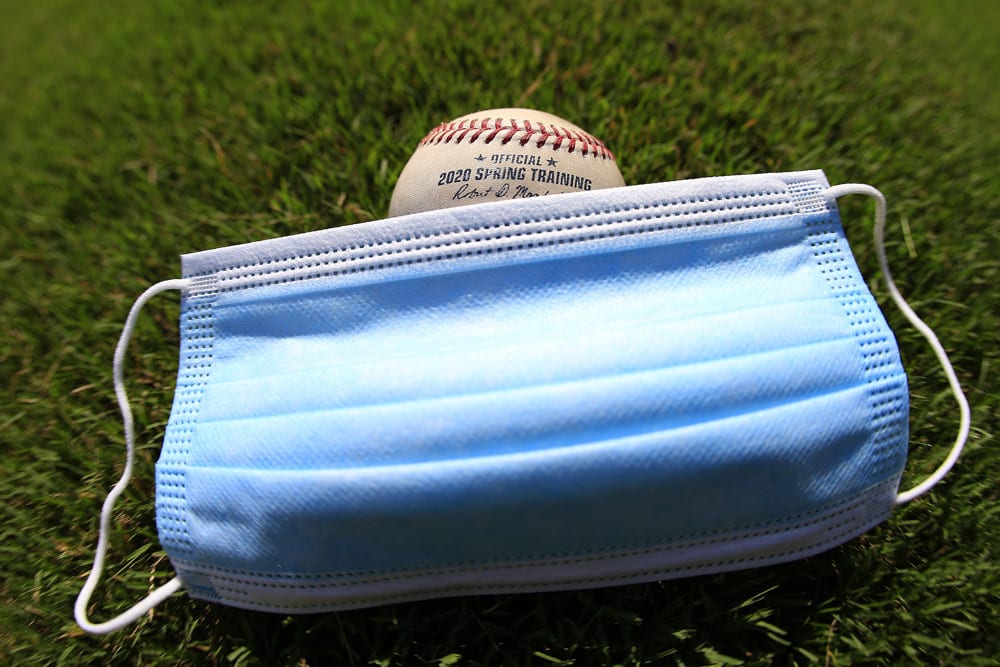 As the calendar gets ready to turn to August, it can only mean one thing – time for baseball season to start! What a strange sentence to type, but these are strange times that we're living in. And baseball is, indeed, about to start an abbreviated 60 game season, ready or not. Which means so is fantasy baseball.
Here are the best fantasy baseball team names, curated from the world wide web and served up to you, piping hot.
Read Also
5 Baseball Seasons Even Weirder Than This One
First, some suggestions from our faithful readers via Twitter:
It's terrible, but "Juan in a Million". Have to draft a Juan however, it's been this way since Juan Gonzalez

— KB (@KevinL31298936) July 20, 2020
Same as all my fantasy team names, Cervex Smasher

— todd 🔋🔋 (@TeslaTodd420) July 19, 2020
Jeffrey Epstein's Egg-Shaped Wiener

— Stud Manly (@Stud_Manly) July 19, 2020
AsstrHoes

— R. U. Dumb (@BossDonWave) July 19, 2020
https://twitter.com/Jinx_production/status/1284910919101882369
Now some choice cuts from Athlon Sports:
Bryce Krispies
Angels in the Troutfield
The Balking Dead
Springfield Isotopes
The Trevor Ending Story
Syndergaardians of the Galaxy
Joe Buck Yourself
Kershawshank Redemption
Houston We Have a Problem
Twist and Trout
We Down With OBP
The Notorious P.U.I.G
Upton Funk
Galvis Has Left the Building
Acuna Moncada
Smoak and Mirrors
A to the Rizzo
North Correa
Your Mother's Father Determines If Ubaldo
ManBearPuig
Smell My Grienke
Up Your Pujols
RBI'd For Her Pleasure
Big Ol' Tatis
Your Pujols Stinks
Eaton Her Posey
Designated Shitter
Votto-erotic Asphyxiation
Buster Nut In Her Posey
Now over to The Sporting News:
Zero Lux Given
Crap Out Of Lux/Press Your Lux
In Case Of Emergency, Break Glasnow
Knick-Knack Paddack Whack
Dee's Nuts!
Just Say Noah
Correan BBQ
CorreaVirus
Don't Bogaerts That Joint!
Vladi Dadi, We Likes To Party
Bichette's Creek
Osuna Or Later
Throw Some Didi's On That B****
Don't Hader The Player, Hader The Game
Cain is Able
Tanaka-Knock Joke
Rhys' Pieces
How Much Wood Could a Woodchuck Grichuk?
Gallo's Humor
SharkArenado
Three A-Puigos
And finally, some from Through The Fence Baseball:
Bryce Bryce Baby
All for Dunn, Dunn for All
Rusty Trumbos
PED-co Park
Reverse Cowgill
Up in a Plouffe of Smoak
The Duda Abides
Marmol Said "knock You Out!"
Dozier Huge Boobs
Everyday I'm Russellin'
Bust a Capps In Yo Ass
Wanted a Hanley and Got a B.J
Conner Lingus
Need TP for my Byung Ho
Youkilis Your Mother With That Mouth?
Where My Pitches At?
I like my eggs Odorizzi
Fister Til She's Soria
Snell Hath No Fury
Stick it in her Buchholz
Suck My Markockis
Ass to McClouth
Joey Vottofucoco