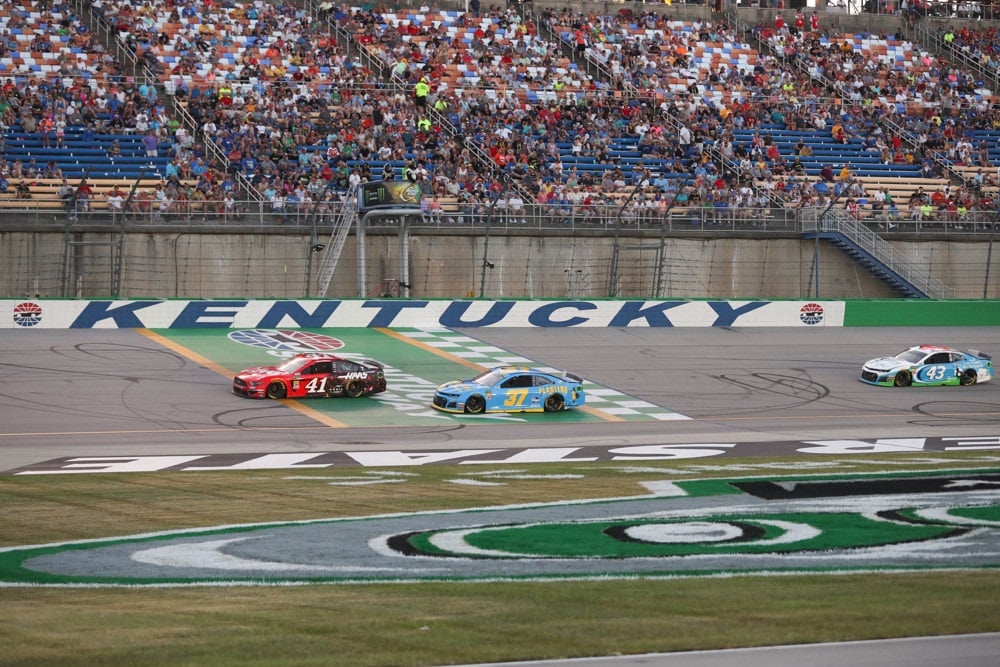 The NASCAR season rolls on through the hot summer months, as the fastest stock car drivers in the world head to the Bluegrass State for the Quaker State 400 at Kentucky Speedway.
Here's everything to know about the track and the race before putting together a DFS Lineup (values courtesy of DraftKings).
Recent Winners
2019 – Kurt Busch
2018 – Martin Truex Jr.
2017 – Martin Truex Jr.
2016 – Brad Keselowski
Track History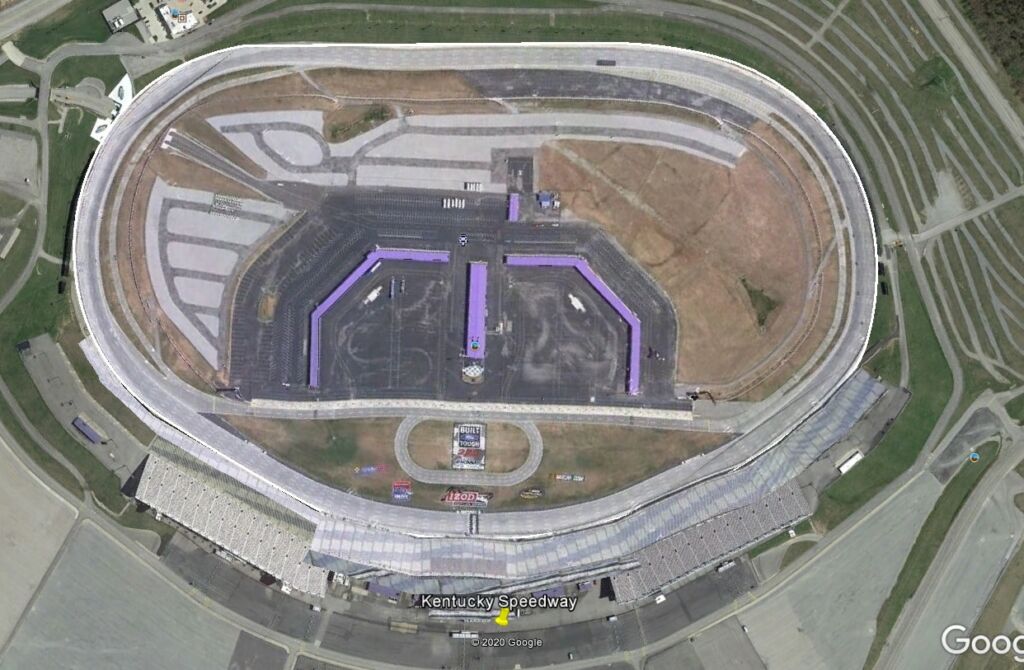 Kentucky Speedway is the newest track on the NASCAR schedule, with the first race held there in 2011. However the track's origins go all the way back to 1998 when a group of investors built the track just outside Sparta, Kentucky. The first race at the track was in 2000 when it hosted an ARCA and Craftsman Truck race, and also began to host IndyCar and Xfinity Series events.
In 2008, Speedway Corporation announced that they purchased the track with the intention of bringing a Monster Energy Series NASCAR event to the facility. Due to lawsuits from the former owners of the track, it didn't host one until 2011.
While Kentucky Motor Speedway looks from above like a typical cookie-cutter 1.5 mile quad-oval, it is anything but. The track is basically a tale of two halves. The cars go flying into Turn One and are able to sustain plenty of speed because of the grip on the 17 degree banking. But after exiting the backstretch the drivers have to rely a bit on the brakes because the banking through Turns 3 and 4 is only 14 degrees. The cars have to carry much less speed around these corners, making car setup a bit of a challenge for crew chiefs.
Other Race Notes
1. The cars will be running a brand new specification of Goodyear tires this week, one that has never been used on the track. It's identical to the tires that were used at Las Vegas, which is a similar shaped track to Kentucky. Along with reviewing race history at Kentucky, the results of the 2020 race in Las Vegas should also be considered for DFS lineups.
2. Jimmie Johnson makes his return to the #48 car this week after testing negative for Coronavirus. He'll be plenty motivated to get a good finish because of his missed race at Indianapolis, but he has a tough hill to climb to do so. Jimmie Johnson has been dreadful at Kentucky recently, with an average finish of 28th in his last three races at the track and only collected 2 stage points in that stretch. Without practice time to dial in his car, it'll be a tall order for him to manage a decent finish.
3. Besides Denny Hamlin, the Toyota Race Teams have really struggled over the last month. Due to a myriad of issues, three of the four Joe Gibbs race cars finished outside the Top 25 at the Brickyard, including a dominant Denny Hamlin who blew a tire while leading late in the race. And over their last four races, the Toyota's have combined for an average finish of 21st with only seven Top 5 finishes across 23 attempts. For many race teams that's a decent clip, but not for teams like Joe Gibbs.
Their fortunes could turn around at Kentucky Speedway, where the Toyota's have absolutely dominated over the last three years. All four of the Joe Gibbs drivers lead the field  in average finish at Kentucky Speedway since 2017, with Martin Truex Jr. leading the way with two wins (albeit with Furniture Row, a Joe Gibbs affiliate team). Collectively the Toyota's have led 516 of the 810 laps ran at Kentucky since 2017, and their visit there this weekend could be what's needed to break them out of a funk.
DFS Picks
Denny Hamlin – $10,900: The man should be on a mission this week after a late tire issue knocked him out of both the race and a surefire victory at Indianapolis Motor Speedway last weekend. As mentioned earlier, the Toyota's are dominant at the track and there isn't any reason to believe that trend won't continue this weekend. Hamlin starts 12th and should rise through the field quickly.
Martin Truex Jr. – $9,200: He's due for a break out, right? Since his win at Martinsville he's been very mediocre, with zero Top 5's in five starts and led only 23 laps in that stretch. But Kentucky Speedway is one of his strongest tracks, where he won back to back in 2017 and 2018. Truex Jr. starts 9th in the field and if the car is dialed in he can move to the top of the field quickly.
William Byron – $8,600: William Byron doesn't have many good finishes at Kentucky, but he's really improved his performance recently after a very rocky start to his season. Byron has six Top 12 finishes in his last nine races and had a good race car at Indy last week before a tire issue knocked him out of the race. He also is sandwiched between Jimmie Johnson and Tyler Reddick in pricing, two drivers I expect to be heavier owned than him. Byron starts 21st on Sunday and as long as his recent trends hold he should be good for yet another solid finish to help out a DFS lineup.
Erik Jones – $8,400: Like his teammate, Erik Jones has also been in a bit of a rut with five finishes 20th or worse in his last seven starts. But like his struggling teammate, Kentucky Speedway has paid big dividends for him as he's never finished outside the Top 10 at the track. Jones starts 16th and at a track he likes could rise back into the Top 10 for another good finish.
Kurt Busch – 7,600: This pricing doesn't make a lot of sense to me. Kurt Busch is the defending race champion, the Chip Ganassi cars overall have very good recent results at the track, and his lowest finish is 18th over his last 14 races with nine Top 10's. While his potential to lose points by finishing lower than his starting spot of 7th is a little higher than I would like, there's a lot of upside for his price that tempts me into using him in lineups this weekend.
John Hunter Nemechek – $5,300: One of the most pleasant surprises this season is how well Front Row Motorsports has been this season, led primarily by talented rookie John Hunter Nemechek. Since NASCAR returned from the COVID break the rookie has eight Top 20 finishes in 12 starts. He starts 22nd in the race on Sunday, and at this cheap price point anything inside the Top 20 is a good result.