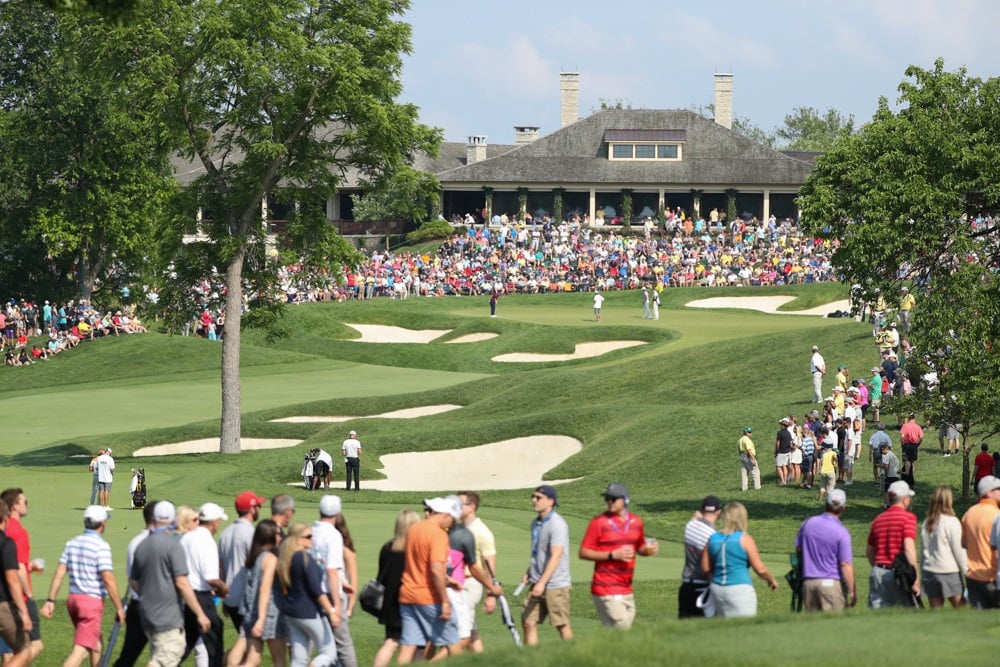 Up until about a month ago, the Workday Charity Open simply didn't exist. But as the John Deere Classic was cancelled due to the ongoing COVID-19 pandemic, the PGA Tour dialed up an audible to hold not one but two tournaments at Muirfield Village in Dublin, OH in two consecutive weeks. This week marks the first tournament played at the golf course, with the Memorial to be played next week.
Here's everything to know about the event before placing a single wager on it.
The Field
While not a top notch field like the first three events, the Workday Charity Open boasts an above average strength of field. Headlining the field is Brooks Koepka, who emerges from quarantine after his caddie tested positive for COVID-19. Other top players joining him include Justin Thomas, Jon Rahm, Xander Schauffele, Rickie Fowler, Justin Rose, and last year's Memorial winner Patrick Cantlay.
For the full field, click here.
The Golf Course
Following his win at Muirfield at the 1966 Open Championship to complete his career grand slam, Jack Nicklaus purchased a tract of land in Dublin, OH, which is a suburb of his hometown of Columbus, OH. He sought to build a golf community to highlight his career achievements in golf and named it "Muirfield Village".
Though the land was purchased in 1966, the golf courses on the property were not opened until 1974. The community also began selling houses to the public surrounding the golf course, and many big names reside in the village such as Jason Day, Urban Meyer, and several prominent members of the Columbus Blue Jackets.
As far as the conditioning of Muirfield Village Golf Club itself, there are few golf courses more well maintained that is played on the PGA Tour. Jack Nicklaus wanted to create pristine conditions similar to that of Augusta National, and under optimal tournament conditions the golf course has lush perennial ryegrass fairways and rough and the bentgrass greens that roll fast and true.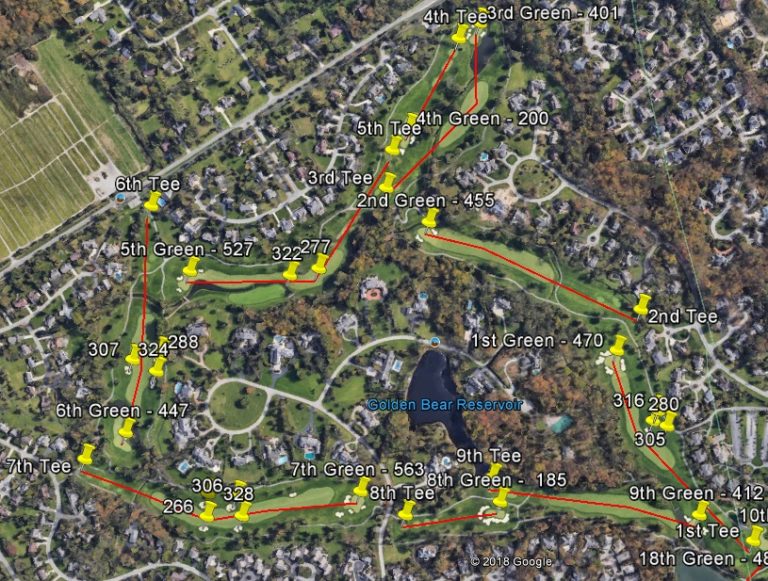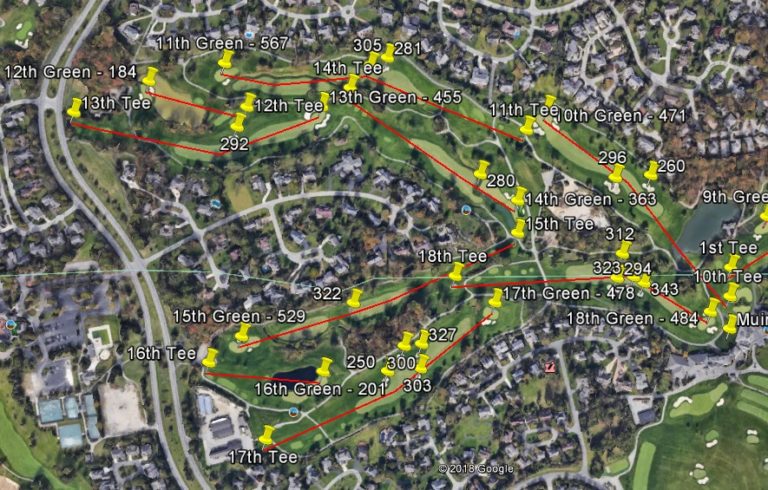 There are two golf courses in the community. One is the Country Club of Muirfield, which is your standard country club with a board of electing governors, tennis and pool facilities, etc. The other is the home of the Memorial, the Muirfield Village Golf Club, a national golf club similar to that of Augusta National and is very exclusive and secretive with who can get in and how much it costs.
In fact, Nicklaus designed several of his holes with exactly Augusta National in mind:
Muirfield Village – 11th Hole
Augusta National – 13th Hole
Muirfield Village – 12th Hole
Augusta National – 12th Hole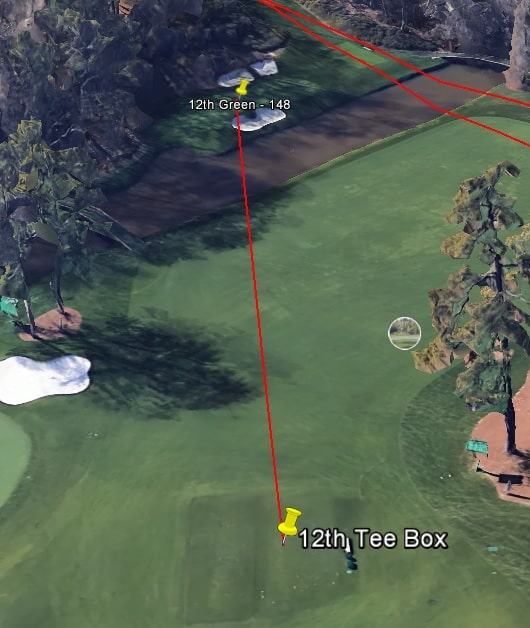 Muirfield Village – 16th Hole
While Jack Nicklaus is a tremendous ambassador for the game of golf, Muirfield Village unfortunately is an icon of the negative stereotypes of golf – expensive, inaccessible, and unwelcoming. Nevertheless, the annual PGA Tour tournament held at Muirfield Village does tremendous work for the Columbus community, specifically through massive fundraising for the Nationwide Children's Hospital and honoring those who have fallen during their military service for this country.
Jack Nicklaus boasts over 400 golf courses that he can claim as the primary architect or as a chief consultant, but Muirfield Village Golf Club is his masterpiece. Still, there are issues with some holes that embody many of his chief criticisms from golf architecture snobs, specifically unnecessary forced carries, the over-reliance of water hazards and bunkers, and unimaginative routing tee-to-green. As a test of the professional golfer, however, the golf course does a fine job and shows very well on television to the viewer.
After this year's two tournaments, the golf course is scheduled to undergo a major renovation. This will be one of the last times we see Muirfield Village under this configuration.
Betting Strategies
Over the first few weeks, the golf courses played typically rewarded more of the shorter tacticians who strengths were with iron play, short game and putting. The golf courses weren't overly long, and while a bomber could try to overpower it many of the shorter hitters who gain advantages with their short game and putting were placed on an even playing field.
Muirfield Village is over 7,400 yards, making it the longest golf course played since the PGA Tour returned. And while distance is still not a prerequisite to success at Muirfield Village, there is a much greater emphasis on performance off the tee and with approach shots than there was the first few weeks. Conversely, areas like chipping and putting are taking a bit of a backseat in terms of measures of success at the golf course.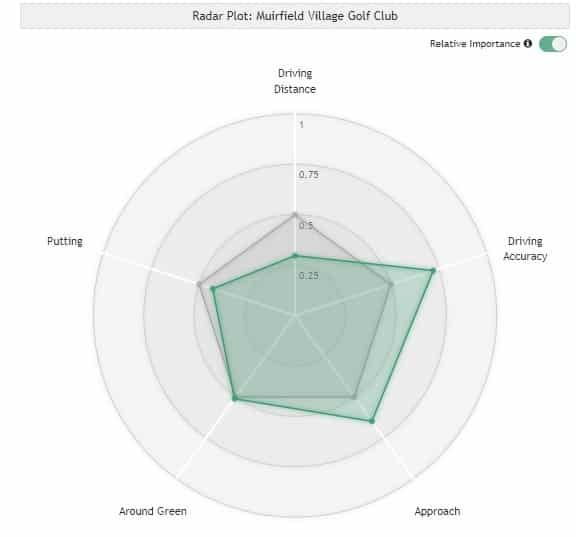 While driving accuracy is shown to have a massive edge over driving distance, that doesn't mean to gravitate towards only players who hit every fairway. Of all players who finished inside the Top 20 on the leaderboard since 2013, their median ranking at season's end in Strokes Gained – Off the Tee was 52nd. For accuracy, it was 80th. In fact, a better metric than driving accuracy to take a look at would be Good Drive %, which better represents players who put themselves in positions off the tee where they still can hit the green in regulation.
In addition, there is a heavy emphasis on iron play this week. Five of the last seven winners of the Memorial finished their season inside the Top 20 in Strokes Gained – Approach, and as you can see on the chart above there is a heavy emphasis on it from a skillset standpoint. That's not surprising given iron play is one of the most important attributes at Augusta National, a golf course Muirfield Village seeks to emulate.
In short, target efficient ball strikers off the tee and with their irons, and then seek guys who either excel putting on bentgrass surfaces or those who putted uncharacteristically poorly last week and are due for a bounce back.
In terms of horses for courses in the field this week, there are many. Players in the field this week with at least 12 rounds at the golf course and have gained more than 1.5 strokes on the field per round include Patrick Cantlay, Matt Kuchar, Justin Rose, Hideki Matsuyama, Rory Sabbatini, Emiliano Grillo, Byeong Hun An, Rickie Fowler, Steve Stricker, Stewart Cink, Jim Furyk, Bo Van Pelt, Phil Mickelson and Jordan Spieth. Most of these players have a great combination of length and accuracy off the tee and are some of the best and accurate iron players in the game.
Lastly, correlated golf courses on the PGA Tour schedule in terms of relative skill sets to Muirfield Village include Innisbrook, TPC River Highlands, Sea Island, Sedgefield Country Club and TPC Deere Run. Players in the field this week that excel at these golf courses are Charles Howell III, Matt Kuchar, Jerry Kelly, and Jim Furyk. That doesn't necessarily mean to target these players, but presets a prototype of the types of players who play well at both Muirfield Village and correlated golf courses.