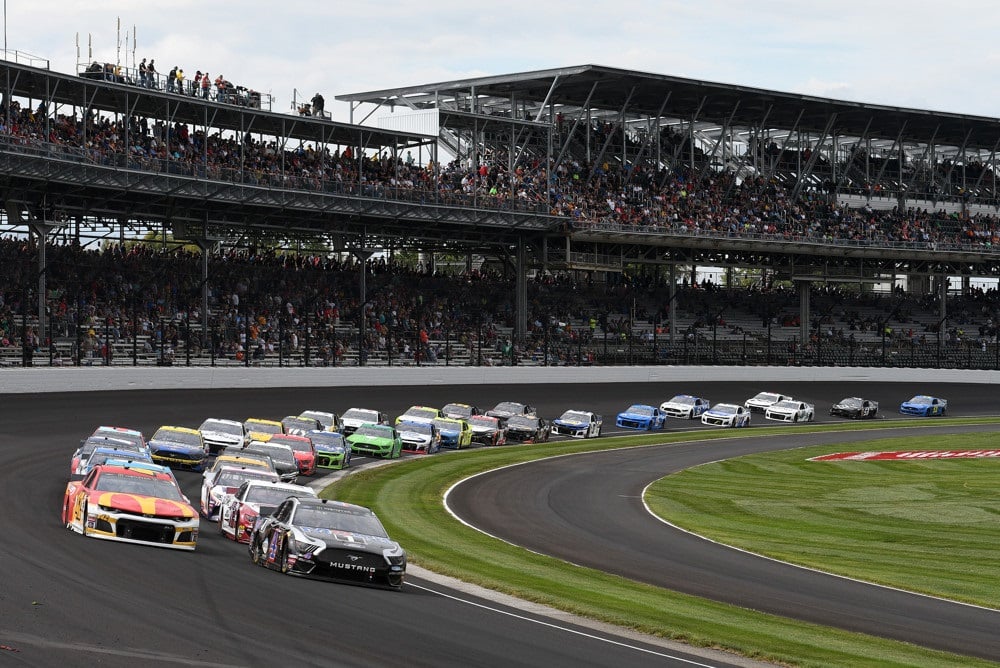 It's only fitting that NASCAR spends its time on 4th of July weekend at the most historic and famous race track in America. This weekend the fastest stock car drivers in the world try to light their own fireworks at the Indianapolis Motor Speedway for the Big Machine Hand Sanitizer 400.
Here's everything to know about the track and the race before putting together a DFS Lineup (values courtesy of DraftKings).
Recent Winners
2019 – Kevin Harvick
2018 – Brad Keselowski
2017 – Kasey Kahne
2016 – Kyle Busch
Track History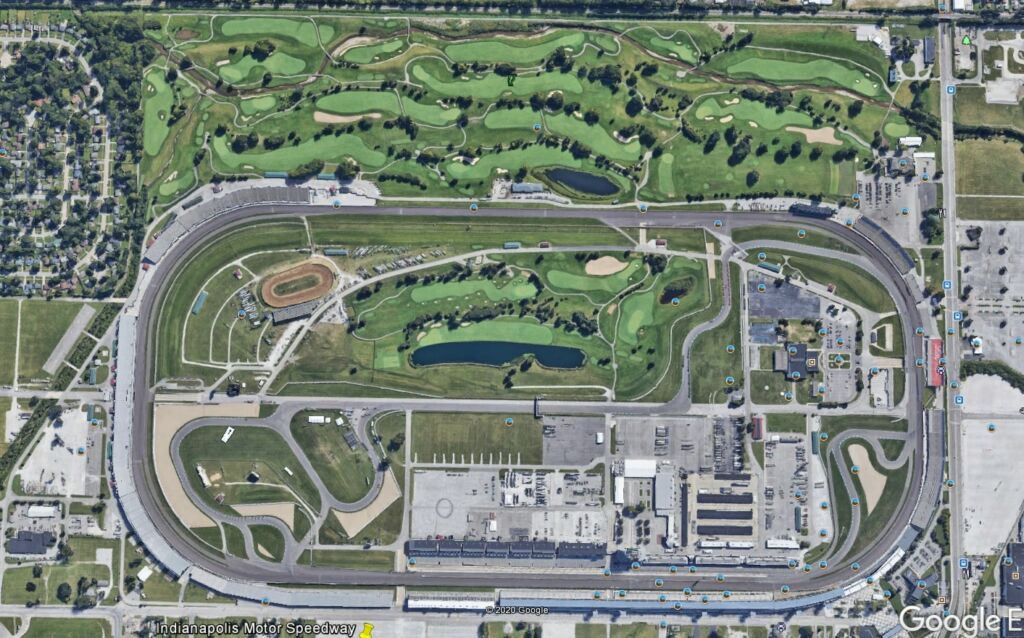 This track needs very little introduction. Almost every sports fan at one point or another has sat down to watch the Indianapolis 500 and is very familiar with the layout and history of the track. They know about the tight 90 degree turns, the long straightaways, and the prestige of winning at the race track and how much it means to every driver in the field. And for anyone who is a fan of my golf columns, of course I love that four holes from Pete Dye's Brickyard Crossing weave its way through the infield of the track.
NASCAR made its debut in 1994 to much hype and fanfare. NASCAR's popularity in the early 90's was beginning to surge, and by bringing it to the most famous track in motorsports it thrust the sport into the mainstream. For years, the Brickyard 400 was one of the most popular races on the schedule because of the history of the track, and it was one all the drivers desperately wanted to win.
But over the years, the shine has certainly worn off the race. Attendance figures began to plummet and the quality of the races just weren't up to par. The cars just don't zoom around the race track like the IndyCars do, for obvious aerodynamic and horsepower reasons. But that created a bit of a boring, slogging race that often became either a runaway for the leader or a fuel strategy race. Those aren't the most exciting races to watch.
In response to the decay in interest in the race, NASCAR moved the race from its customary mid-summer slot to early September as the final race of the NASCAR regular season. The infusion of drama surrounding cars fighting to get into the Chase was hoped to add more interest to the race, but that didn't come to fruition either. And this year in one final attempt to drum of up interest, the race has been moved to the 4th of July weekend, swapping places on the schedule with the traditional Daytona visit.
It remains to be seen if this will work to rebuild the reputation of this race, but if that doesn't work then the days of stock cars racing around the most famous track in motorsports are numbered.
Other Race Notes
1. The starting lineup once again will be drawn from random based on year to date owner points. Spots 1-12 will comprise of the current Top 12 in ownership points at random, followed similarly by spots 13-24 for the next group of cars, followed again by cars 25-36 in ownership points at random, with the remaining four spots filled by other non-chartered NASCAR teams.
For the full starting lineup, click here.
2. For one reason or the other, many of the big named race teams have struggled at Indianapolis Motor Speedway over the last few years. While the Joe Gibbs cars have led the second most laps at the track since 2017, their average finish of this event is only 16.9, one of their worst collective showings in NASCAR. It's even worse for the two primary Chevrolet teams in Chip Ganassi and Hendrick Motorsports, whose average finish is just a hair above 21st. They've combined to lead only 25 laps between all six cars at the track. All three teams have fallen a bit behind the Stewart Haas and Penske cars in recent weeks, and will look for a better showing on Sunday.
3. Indianapolis Motor Speedway is very similar to Pocono Raceway, the track everyone raced twice at last weekend. They also will be using the exact same tire compound and air pressure setups as they did at Pocono, meaning that race fans could see very similar results to what they saw last week. This tire setup is also very stressful and demanding, and the hot temperatures expected on Sunday will create a lot of grip problems for the race cars. Expect a few big names to make a small mistake because of tire wear issues and end their race in an instant.
DFS Picks
Denny Hamlin – $10,100: Hamlin was awesome last week at Pocono and with the exact same tire setup expect another great performance at Indianapolis. The only holes on his resume are a NASCAR championship and a win at Indianapolis. He could check off one of those boxes on Sunday.
Brad Keselowski – $9,800: It was a quiet but steady performance at Pocono for Keselowski, coming home 11th and 9th in the doubleheader last week. While last year at Indianapolis was a disaster for him, his previous two trips resulted in a win and a runner up finish. A return towards the top of the leaderboard should be in order for him.
Ryan Blaney – $9,200: Blaney drew the unlucky 12th spot in the random qualifying draw, but for DFS players that's an ideal starting spot for him to gain bonus finishing position points. While last week snapped his recent hot streak, he had a fast car at the track but got a little unlucky towards the end of each race. Blaney has an average finish of 9th at Indianapolis in the Penske cars, and he should return to the Top 10 this weekend.
Aric Almirola – $7,400: Some people are going to be scared off by Almirola's starting position on Sunday, but I'm not. While his results at Indianapolis in Stewart Haas haven't been good, he was awesome at Pocono last weekend and will race in an identical car and tire setup at Indianapolis. He's a sleeper to win the race on Sunday.
Austin Dillon – $6,700: Dillon posted a pair of Top 20's at Pocono last weekend and at this price point that's a good result to cash a lineup. He's been much more consistent and steadier this season and shouldn't hurt you too bad to include him in a lineup.
Chris Buescher – $6,500: One of the races at Pocono was a disaster for Buescher, but the other was great as he posted a Top 10 and even led a few laps on the way in doing so. While Ricky Stenhouse Jr. never could pilot the car he drives to a good finish at Indianapolis, his team has shown the speed to keep him around 15th at the end of a race. Like with Dillon, that's a great result for his price point to try and cash a lineup.