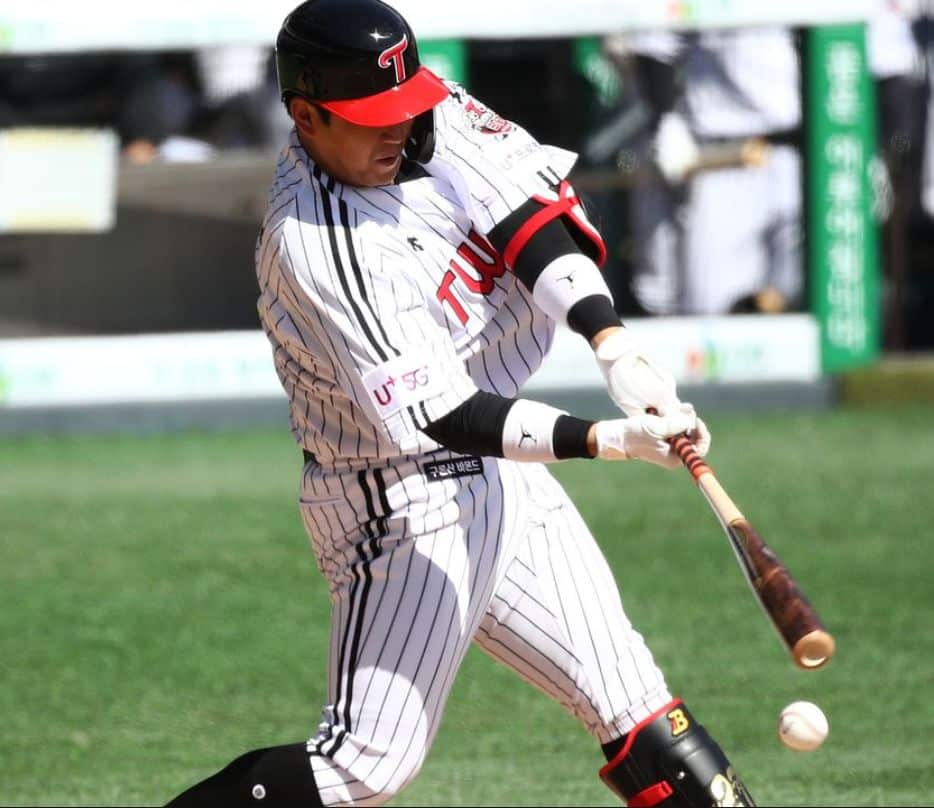 **UPDATED: Wednesday, 6/17, 7:07 PM**
Leading into the weekend's serving of KBO slates, I had addressed the noticeable decline in payouts and tournament selection that had become of the DraftKings lobbies throughout last week. In lieu of such, I wasn't certain how to curtail my presumptive disappointment heading into this coming work week's first slate of games.
Apparently, the weekend turnout was more than anticipated, or so the forthcoming slate would suggest heading into Tuesday. Payouts are nowhere as top-heavy as we have seen over the past several days previous, and in the tournaments of premium investment the top prizes have gone back to higher standards.
Hal-le-lujah.
With that sigh of relief, we can reflect on a week that was. We suffered our fair share of weather issues with two games being rained out, including a controversial separate-but-related Daily Fantasy issue where a game between Doosan and Hanwha was suspended yet counted the three innings played toward scoring on DraftKings.
We were slighted on the scoring a tad in contrast to weeks past, with seven teams producing double-digit runs in a game, and two of those teams coming with 13 or more runs. The weather can be in-part to blame, but I would assume fatigue is starting to rear its ugly head in some locker rooms (see: Roberto Ramos lower back injury).
NC Dinos still remain atop the standings but have the LG Twins nipping at their heels just four games back, along with Doosan behind them. Not to mention the ass-kicking they endured to Kiwoom on Saturday, and on a Jae Hak Lee night nonetheless.
Now that we're all caught up, let's dive into the upcoming work week's early morning degen endeavors, and a tale of two Parks…
Hitters
Hae Min Park (OF), Samsung Lions (vs. DOO)
Amidst the slew of recurring top-price talents worthy of roster consideration are the hidden bargains strewn across the landscape of salary tiers. At the heart of the bargain bin, we've got a man of no mention in Samsung's Hae Min Park. Yet to cost above $3,700 (and just $3.2K on Tuesday), Park was more recently re-introduced into the Lions' standard nightly rotation and with very good reasons.
Hae Min Park has been stringing together an every-other-game cadence to his double-digit fantasy point performances, which is why it's difficult for DraftKings to price him up beyond the specific higher-low tier he's currently locked within. A modest (yet effective) .298 batting average, the number doesn't reflect well enough upon his recent production uptick: currently riding a seven-game hitting streak, has a hit in 8 of his last nine games, and 15 hits total with four RBI and one home run in that span. He's no Jin Sung Kang, but he is rather efficient for his price tag.
Batting ninth in the order and as one of few lefties found on the Samsung starting roster, he functions as an excellent hinge piece to a wrap-around Lions stack, whether it be an 8-9-1 three-man combo or if you add anyone to the start or end of the order to round out a five-man Samsung entourage. Based on his price point and all things considered, Hae Min Park is easily utilized in both Cash Games and tournament play.
Kun Woo Park (OF), Doosan Bears (vs. SAM)
On the other side of this series but very much similar of an ilk (and last name), Kun Woo Park is among the best buys hovering around the Value tier of batters ($3,500 and under) and carries a parallel story of productivity to that of the previously mentioned Hae Min Park.
While he has yet to be removed from the starting rotation outside of rest, Kun Woo Park started the season and played through May with some aggressively bad numbers at the plate. But it was at the end of May that Kun Woo Park made a drastic turnaround on a near-nightly basis. Since May 31st, Kun Woo has had nine games with 13 or more DraftKings Fantasy Points over a 14-game span till now.
Among the team minority of right-handed Bears batters, Kun Woo Park leads off the batting order and squeezes into the rotation as a change-of-pace to their hoard of lefties. Hitting for a sound .305 batting average, .844 OPS, and 122 wRC+ and considering his place in the rotation (by contrast to that of ninth in Hae Min's case), the fork in the parallel of these batters is by means of inherent field ownership, with Kun Woo carrying a brunt of the chalk among all KBO batters (23% in Doosan's last slate, Saturday).
Much like his performance doppelganger on the opposing side of the field, Kun Woo Park is able to be rostered in both Cash Games and Guaranteed Prize Pools, with an obvious value in the former.
Other Batters To Believe In Through The Work Week:
High ($4,600+):
-Jose Miguel Fernandez (1B/2B), DOO
-Eui Ji Yang (C), NCD
-Sung Bum Na (OF), NCD
-Jung Hoo Lee (OF), KIW
-Roberto Ramos (1B), LG
-Mel Rojas Jr (OF), KTW
-Jamie Romak (1B/OF), SK
-Baek Ho Kang (1B/OF), KTW
-Aaron Altherr (OF), NCD
-Ja Wook Koo (1B/OF), SAM
-Preston Tucker (OF), KIA
Mid ($3,600-$4,500):
-Jin Sung Kang (1B/OF), NCD
-Kang Nam Yoo (C), LG
-Won Seok Lee (3B), SAM
-Keon Chang Seo (1B/2B), KIW
-Dixon Machado (2B/3B)
-Jae Il Oh (1B), DOO
-Dae Ho Lee (1B), LOT
-Hak Ju Lee (SS), SAM
-Chun Woong Lee (OF), LG
Bargain ($2,100-$3,500)
-Ah Seop Son (OF), LOT
-Ji Hwan Oh (SS), LG
-Jin Gi Jeong (OF), SK
-Jae Hoon Choi (C), HAN
-Sung Gyu Lee (2B/3B), SAM
-Min Sang Yoo (1B), KIA
-Se Hyuk Park (C), DOO
-Soo Bin Jung (OF), DOO
-Jeong Dae Bae (OF), KTW
-Kyong Min Hur (3B), DOO
Pitchers
Chan Gyu Lim, LG Twins (vs. HAN)
In our last edition of "Hedge Against Hanwha", I ventured down the suggestive road of playing an on-paper bad pitcher simply because Hanwha is that much worse by comparison. Simply stated, Won Joon Choi turned out quite possibly one of his best performances in his three-year KBO career: 5.0 innings pitched, 0 earned runs, 2 hits allowed, 7 strikeouts, and one base-on-balls (translation: 26.9 DraftKings Fantasy Points and less than a point from being best pitcher on Friday). This guy is typically a mediocre reliever…and looked outstanding.
Enter: Chan Gyu Lim (and hello to Hanwha!).
With a middle-of-the-pack 1.43 WHIP in 2020, along with a 4.05 ERA and only one DraftKings Fantasy Point performance about 20 DKFP, Chan Gyu Lim isn't the most appealing pitcher to roster at first…or second. But there remains plenty of hope against this Hanwha Eagles travesty.
On the much brighter side, Chan Gyu Lim has a marvelous 22.2% strikeout rate, coupled with a mere 5.9% base-on-balls rate: two stats that in every sense of the talent should smoke Hanwha off the plate with ease. Based on his mid-tier pricing in combination with some bland fantasy production, I doubt he's going to be much chalky at all.
Do the right thing…Hedge Aganst Hanwha. I would personally play Lim in both Cash Games and GPPs, but much more of the tournament play than anything.
Chang Mo Koo, NC Dinos (vs. KIA)
Since I don't feel like we see enough of this sort of praise offered outside of Boog Sciambi, let us pay due respects to the hailstorm known as Chang Mo Koo of the NC Dinos.
If by chance you're just joining the KBO fan base, let's bring you up to speed on the MVP candidate: he's averaging a colossal 29.17 DKFP per game in seven starts on the wings of 52 strikeouts, four earned runs all season, over a minimum of six innings pitched per game (and up to eight innings in two of outings).
Rocking a 0.75 ERA, an insane 30.1% strikeout rate, and 0.69 WHIP, Chang Mo Koo has been nothing short of formidable since the start of this season. And facing a Kia Tigers team who ranks seventh [of 10] in the KBO in runs scored, Chang Mo Koo is the spend-up buzzsaw I'll be getting to plenty of without hesitation come Wednesday or Thursday.
Chang Mo Koo is suited for either Cash Games or GPPs, and regardless of ownership. Until I see something that indicates he's having issues, he's a the closest thing to a "lock button" play that there could be at the position.
Other Pitchers I'll Get To This Work Week:
Tuesday:
-Eric Jokisch, KIW
-Drew Rucinski, NCD
-Ricardo Pinto, SK
-Raul Alcantara, DOO
-Aaron Brooks, KIA (CONTRARIAN)
Wednesday:
-Mike Wright, NCD
-Chris Flexen, DOO
-Byung Wook Jo, KTW
-Jun Won Seo, LOT (CONTRARIAN)
-Won Tae Choi, KIW 
-Min Woo Lee, KIA (CONTRARIAN)
Thursday:
-Dan Straily, LOT
-Tyler Wilson, DOO
-Odrisamer Despaigne, KTW
-Jong Hoon Park, SK
-Drew Gagnon, KIA 
Stacks
While I will be getting to just about stacks from every team in the next three days, the following are going to be favorites that I'll be chasing for a variety of reasons rolled into one ranking (in numerical order):
1) LG Twins
2) Doosan Bears
3) NC Dinos
4) Samsung Lions
5) Lotte Giants
6) KT Wiz