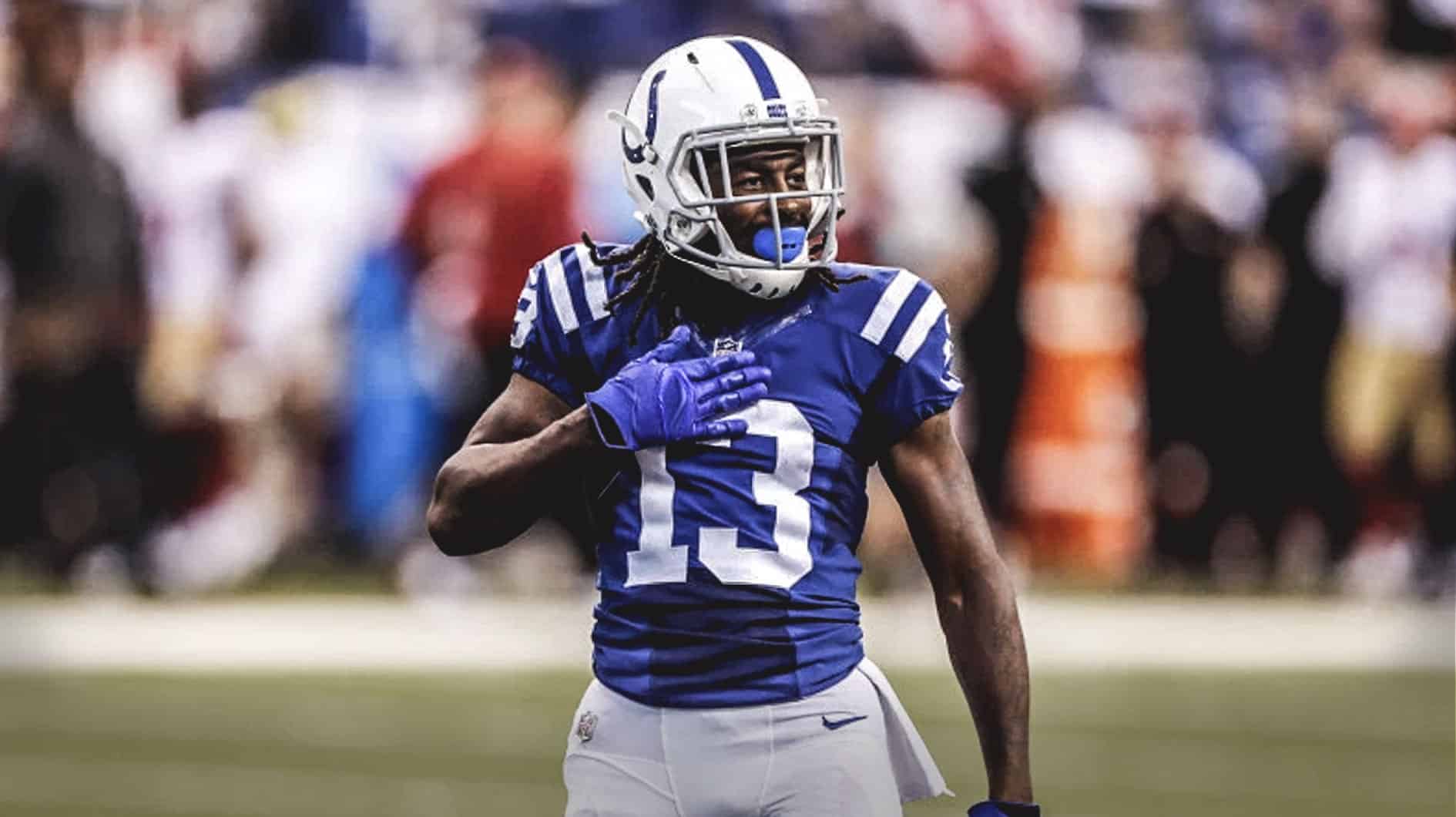 By Dan Karpuc
Although we have live options like the Korean Baseball Organization and UFC and Bundesliga action is kicking off on the weekend, it's never too early to start betting on some NFL over under futures. Every major sportsbook released win totals and two of them really stick out. Let's explore why the Pittsburgh Steelers and Indianapolis Colts should be in store for solid campaigns in 2020. 
Pittsburgh Steelers (OVER 8.5)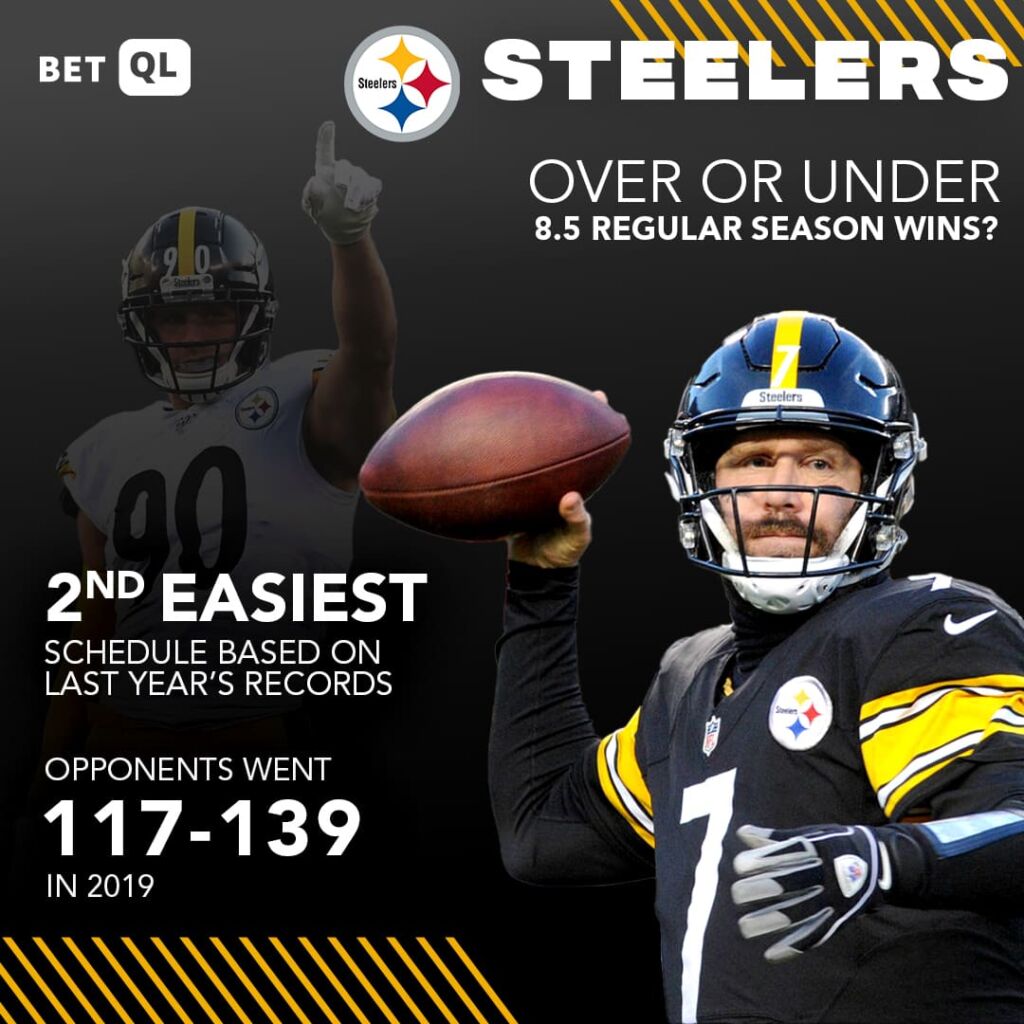 After going 8-8 in an injury-ridden 2019 season, the Pittsburgh Steelers are poised to make a rebound in 2020. DraftKings is giving them an 8.5-game win total to go along with their +2800 Super Bowl odds, +1400 AFC Championship odds and +350 odds to win the AFC North. 
In case you forgot, quarterback Ben Roethlisberger one of the top NFL picks in the 2004 draft went down with an injury in Week 2 last season, which led to both Mason Rudolph and Delvin "Duck" Hodges to see playing time under center. Rudolph (1,765 passing yards, 13 TD, 9 INT, 62.2% completion rate in 10 games) and Hodges (1,063 passing yards, 5 TD, 8 INT, 62.5% completion rate) simply couldn't get the job done and the team's running game suffered, even when James Conner  (464 rushing yards, 4.0 yards per carry, 251 receiving yards, 7 total TD in 10 games) suited up. Rookie Benny Snell Jr. (426 rushing yards, 3.9 yards per carry, 2 TD in 13 games) and Swiss Army Knife Jaylen Samuels (175 rushing yards on 2.7 yards per carry, 47 receptions for 305 yards, 2 TD in 14 games) saw substantial time in the backfield. According to Football Outsiders' all-encompassing Offensive DVOA, the Steelers ranked dead-last and JuJu Smith-Schuster (42 catches for 552 yards and three touchdowns) was essentially a non-factor after catching 111 balls for 1,426 yards and seven scores the year before when Big Ben was slinging him the pigskin. 
However, their defense kept them afloat. Pittsburgh's D racked up 54 sacks and their 9.7% adjusted sack rate was the best in the entire NFL. Further, they ranked third in Defensive DVOA, which was a stark contrast from their performance on the other side of the ball.
The Steelers didn't lose much this offseason. Offensive lineman Ramon Foster retired and defensive end Javon Hargrave, cornerback Artie Burns and tight end Nick Vannett moved on in free agency. They made some solid acquisitions, picking up tight end Eric Ebron, fullback Derek Watt and potential difference-makers in the 2020 NFL Draft, most notably former Notre Dame wideout Chase Claypool in the 2nd Round and former Charlotte defensive end Alex Highsmith in the 3rd Round. 
Pittsburgh's opponents went 117-139 last season, which presents itself as the second-easiest schedule in the NFL in that regard. They're listed as -121 favorites to make the playoffs (and are +100 to not make the playoffs) and MGM lists their odds to win 0-4 regular games at +6500, 5-8 games at +135, 9-12 wins at -167, and 13-16 wins at +2000. One thing is for certain: oddsmakers are expecting major bounce-back seasons by Pittsburgh's offensive playmakers. Roethlisberger is listed at +400 to win the Comeback Player Of The Year Award, right behind Tampa Bay Buccaneers tight end Rob Gronkowski (+300). His passing yardage over/under is also listed at 4000.5. Smith-Schuster is expected to rebound, as his over/under receiving yardage is set at 1175.5. (on DraftKings) and 1099.5 (on FanDuel). 
Given their elite defense and the presumed health of Roethlisberger, it's difficult not to expect the Steelers to turn it around by going at least 9-7. 
Indianapolis Colts (Over 8.5)
After going 7-9 in 2019, the Indianapolis Colts quietly made some major offseason moves to reshape their roster on both sides of the ball. 
DraftKings has set the NFL odds at +2800 for the Colts to win the Super Bowl, +1400 odds to win the AFC Championship, and they are the favorites to win the AFC South (+138). Further, they're favorites to make the playoffs (-152). MGM lists over 8.5 wins with -176 odds and the under at +145. Further, MGM lists a 0-4 win outcome at +5000, a 5-8 win outcome at +115, a 9-12 win outcome at -143 and a 13-16 win outcome at +2500. Therefore, it's difficult not to love the Over, especially since their opponents' win percentage (based on 2020 win totals) is just .480, which projects Indy to have the easiest schedule in the entire NFL. While two of their divisional opponents (Houston Texans, Tennessee Titans) finished above .500 last year, just three of their other 12 opponents did (Minnesota Vikings, Baltimore Ravens, Green Bay Packers). 
The signing of quarterback Philip Rivers was the team's major splash of the offseason. Taking over for Jacoby Brissett (18 TD, 6 INT, 2,942 passing yards, 60.9% completion rate), Rivers has a 4,249.5 passing yard over/under via FanDuel and projects to have a productive year after throwing for 4,615 yards with 23 touchdowns and 20 interceptions as a member of the Los Angeles Chargers last season. Although the Colts lost Ebron to the Steelers, as noted above, they replaced him with proven pass-catcher Trey Burton, and selected former USC wideout Michael Pittman Jr. and former Wisconsin running back Jonathan Taylor in the Draft, both of whom were taken in the 2nd Round. With the aforementioned players alongside T.Y. Hilton, Marlon Mack, Parris Campbell, Zach Pascal and an elite offensive line, this offense should be fun to watch.
Last season, Indy's rushing defense was terrible. In fact, they allowed opposing offensive lines to advance 4.24 adjusted line yards per play with an 83% Power Success mark, which was the worst in the entire NFL by a wide margin. To address this, the Colts traded for former San Francisco 49ers standout DeForest Buckner, who has racked up 263 tackles, 28.5 sacks, and 74 quarterback hits over four NFL seasons. As one of the top interior linemen in the entire NFL, Buckner's presence will likely make a huge impact on a defense that now also includes former All-Pro cornerback Xavier Rhodes as well as Darius Leonard, Anthony Walker, Malik Hooker and Justin Houston. It's worth noting that others like cornerback Rock Ya-Sin, defensive end Ben Banogu, linebacker Bobby Okereke, safety Khari Willis and cornerback Marvell Tell III were 2019 draft picks and ended up as starters or with significant playing time by the end of 2019. They're expected to make strides in the offseason and their development will be key in 2020. 
Based on their veteran acquisitions, draft picks and perceived development on both sides of the football, the Colts should be regarded as legitimate Super Bowl contenders, not simply a nine-plus win team.