A newfound gambling degeneracy ascends upon the betting brethren as the Korean Baseball Organization opens overnight tonight in the US.
Korea has offered discerning degenerates overnight value for years, but this year – due to circumstances in the world-  it's among the only live sports to bet. Here are the essentials you need to know so you don't get caught flat-footed on opening night.
Korean baseball tends to feature more scoring, and more badass antics, than MLB.
All those "unwritten rules" in the US? Screw 'em. Bat flips? So frequent you'll see them after well-hit foul balls. Korean baseball is mildly, but not radically different, from baseball anywhere else. Former SF Giants prospect (and JUCO legend) Eric Sim, who grew up in Korea watching the KBO, made this helpful introductory video for anyone new to watching KBO.
If this is your first time betting KBO, one thing that may surprise you is how high the totals are. This is because Korean games tend to be higher-scoring, as a result of pitching velocity being slower, ballparks being slightly smaller, and numerous other factors.
In 2018, KBO games averaged 11.1 runs per game. After importing expensive arms from overseas and losing some bats to retirement and MLB, that slumped to 9.1 in 2019. Teams seemed to have beefed up their bats in the roster, particularly with foreign acquisitions, and some of the more high-profile aces from last year are now gone. This leads one to believe the KBO run totals may be due for some upward regression.
"Import" players, while good, are not as dominant as you may imagine.
There's a reason the league limits clubs to the number of foreign players they can sign every year. Over the KBO's history, many foreign arms and bats have come and taken the Korean subcontinent by storm. However, at the end of most seasons, the leaderboards in most offensive and pitching statistics tend to be filled with just as many home-grown talents as foreign ones.
The imports are often a crapshoot. Some, like former Pittsburgh Pirates journeyman Josh Lindblom, come and dominate immediately. Others are signed to big contracts and never quite deliver. Living in Korea, and playing the Korean game, is a huge adjustment for foreign-born players. Some can make it, many can't.
Games will be played in empty stadiums without fans.
Korean baseball fans are crazy, and they make a day of going to the game, replete with plenty of alcohol consumption. Think a college football type situation in the US. The atmosphere, the noise, the songs, all of it is an integral part of the Korean game.
And it won't be there this season, because of COVID-19. Games will be played in empty stadiums. Preseason stats and my early read indicate that this is more likely to benefit the offense, as it'll more closely replicate the practice conditions of hitters than pitchers. I expect a lot of pitchers, particularly on their first start, to get rocked early in the year.
The KBO has a history of corruption, and will have every incentive on Earth to put on a good show for the ESPN and their new, captive American audience.
In 2017, the league was rocked by a huge match-fixing scandal. Here we are, years later, and the league has its first nationwide US broadcasts on ESPN, and every person on the field- players, umpires, managers- will know that it is in their distinct financial interest to put on a great show for the Americans. Am I saying the league will pull strings to make that happen? No, I'm merely implying it. I expect some offensive showcases in the early games.
KBO is a top-heavy league where the good teams are very good, and the bad teams suck on ice.
Just as in the US, baseball is a game of streaks. Unlike the US, there are only 10 teams in Korea, so the bad teams play the good teams far more often.
Some of the best betting angles in Korean baseball are taking run lines or — true degenerate hours, who up — adjusted run lines on top-tier teams playing the dregs of the KBO.
Fewer games are decided by one run in Korea overall, which is why you see less of a difference between run-line and money-line numbers than you would for comparable games in the US.
The books need your action.
The books are hurting right now. My inbox has yet to be graced by a book offering a KBO betting bonus, but it's not out of the question. If you have bonus cash sitting around, the KBO is a great place to spend it.  The lines are pretty uniform from book to book, based on my initial shoparound of lines. You'll find minor chalk differences but the numbers are mostly the same everywhere, so let bonuses rule the day.
Opening Night Lock/Dog/Parlay
Lock: Samsung/NC over 8 -120
ESPN, 1 AM Eastern, 10PM Pacific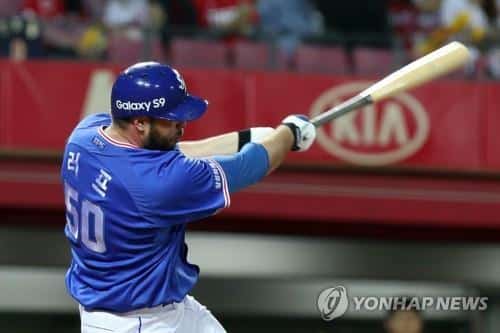 As noted above, I expect an offensive explosion for the ESPN debut.  The line is too low at 8, even for an opening day matchup between two aces.
Dog: LG Twins +115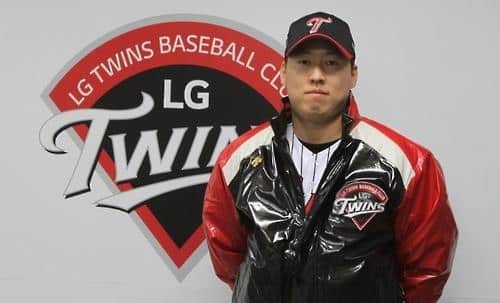 Woo-Chan Cha has been a very solid lefty in the league for years. KBO Gambling Twitter has compared him to Corey Kluber for as long as I can remember, and he's a pretty solid starter to trust your money with. I also think LG has a roster advantage against Doosan. Maybe if he really outperforms, LG can trade him for a bullpen arm who will get suspended for PED's and the brother of a WNBA superstar!
Parlay: "Six Letters, Three Winners" Take KT, NC, and SK all to win outright. Pays +325
Three teams with strong rosters, two of them playing at home, all heavy favorites but none in the -200 range where KT and NC probably should be.