A month and a half ago, I would have never imagined the entire world would be shut down. The travel industry, restaurants, schools and even professional sports have been forced to cease operations due to the COVID-19 Pandemic.
The timing couldn't have been worse for my fellow degenerates and I. Most people celebrate Christmas in December, but true Degens celebrate in March. My heart was crushed slowly as they pulled the NCAA games off the board. One by one, my betting tickets were refunded. Including my pride and joy, Providence +900 to win the Big East.
Now What?
Like most people, I lost my job and found myself with a lot of time on my hands and some cash in my account at MyBookie collecting dust.
Enter Degen Madness!
The boys at The Sports Gambling Podcast became the light in the darkness. By constructing a tournament bracket with NCAA teams on NBA2k, Degen Madness was born and sports gambling was back!
At first, I was skeptical. I always enjoyed gaming, but never liked watching any of my friends playing video games. So the idea of watching two CPU teams play each other sounded about as much fun as watching paint dry, but in these uncertain times…
I tuned into Butler vs Michigan with The SGP in the booth calling the action. Butler hit a 3 at the buzzer to push overtime and I was hooked! In a time where one day bleeds into the next, I finally found myself looking forward to Thursday-Sunday nights again. Excitement was up and my bankroll wasn't going down.
Unfortunately, all good things must come to an end. Nico Mannion's fireball was extinguished in The Final Four and "Our Gals" SDSU cut down the nets to claim the 2020 Degen Madness Championship.
Learning Madden Simulations
With a few extra bucks in my account, I decided to try my hand at Madden Sims. What happened next is quite honestly, one of the most ridiculous things to happen to me in my entire life.
I went on a streak over a two week span that caused MyBookie to limit my max bets from $250 to $50 on all sims. As of this Monday, I cashed out $6,000 from sim bets.
No, I'm not a software developer or professional handicapper. I just took my knowledge of football and a game I had played since the '90s on SEGA and somehow applied it into a winning system.
Yes, I know. It's strange, but these are strange times.
So with Madden Mayhem official, I'm going to do my best to give back to the Degen community with some insight on Madden Sims.
How To Bet Madden Simulations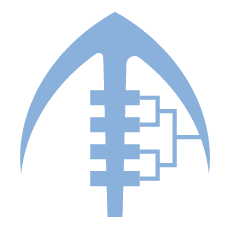 1. Mobile Quarterbacks
One of the other important factors: How mobile is the teams QB? Madden favors mobile QBs. Obviously, the NFL has become a pass heavy league, but you cant overlook the scrambling ability of a QB in this sim.
A good example is Mitch Trubisky. In real life, he sucks. (Sorry Bears fans, but you know I'm right.) In Madden sims, he might as well be Mitch Vick.
Trubisky's ability to scramble boosts that offense in a way that isn't reflected by their overall score. So make sure you factor that in while making your picks.
2. Recognize The Glitches
The game is less clunky with the AI than NBA2k, but there are still a lot of glitches that will make you tilt. The most common seem to be: horrible clock management, no spiking to stop the clock on two minute drills, and my personal hell: the 60+ yard field goal. (The only kicker in the game that I've seen hit them over 60 is Greg Zuerlein.)
God only knows how much I would be up if the teams I backed punted instead of shanking 65 yard attempts and handing the ball over at mid field. For whatever reason, the Philadelphia Eagles seem to be the team that attempts these the most. As a life long Giants, fan I wish Doug Pederson would adopt this strategy in real life.
Also, whenever this happens it seems almost automatic for the other team to score a TD.
3. Momentum Is Real
Speaking of missed 65 yard FG attempts, the game rides heavy on momentum. Live bets are a great way to get good lines. I've made a couple where I doubled down on dogs after they fell behind and have been rewarded.
4. The Game Adjusts at Halftime
Plenty of times, I've seen a team dominated the first half only to go ice cold for the second. Betting the Kramer System of first half unders and second half overs seems to have a pretty high success rate.
5. Don't Be Afraid of The Dog
The best bet I've cashed so far was Detroit +420 vs New England. Just because the Lions lose this matchup pretty much every time in real life, doesn't mean much in a simulation. As a matter of fact, not having Matt Patricia influence the outcome makes a team like the Lions extremely dangerous.
6. Never Pay for Picks
The last piece of advice and maybe the best I can give you is, absolutely under no circumstance, pay for picks from any of these touts you see in the chat.
At the end of the day, it's a sim and the unpredictable and unexpected usually tend to happen. There isn't a Vegas Dave of Sports Sims. I didn't need to buy picks and neither should you. If you're unsure, take this time before the tournament to get familiar with the game and how it plays out live.
Best of luck my fellow Degens!