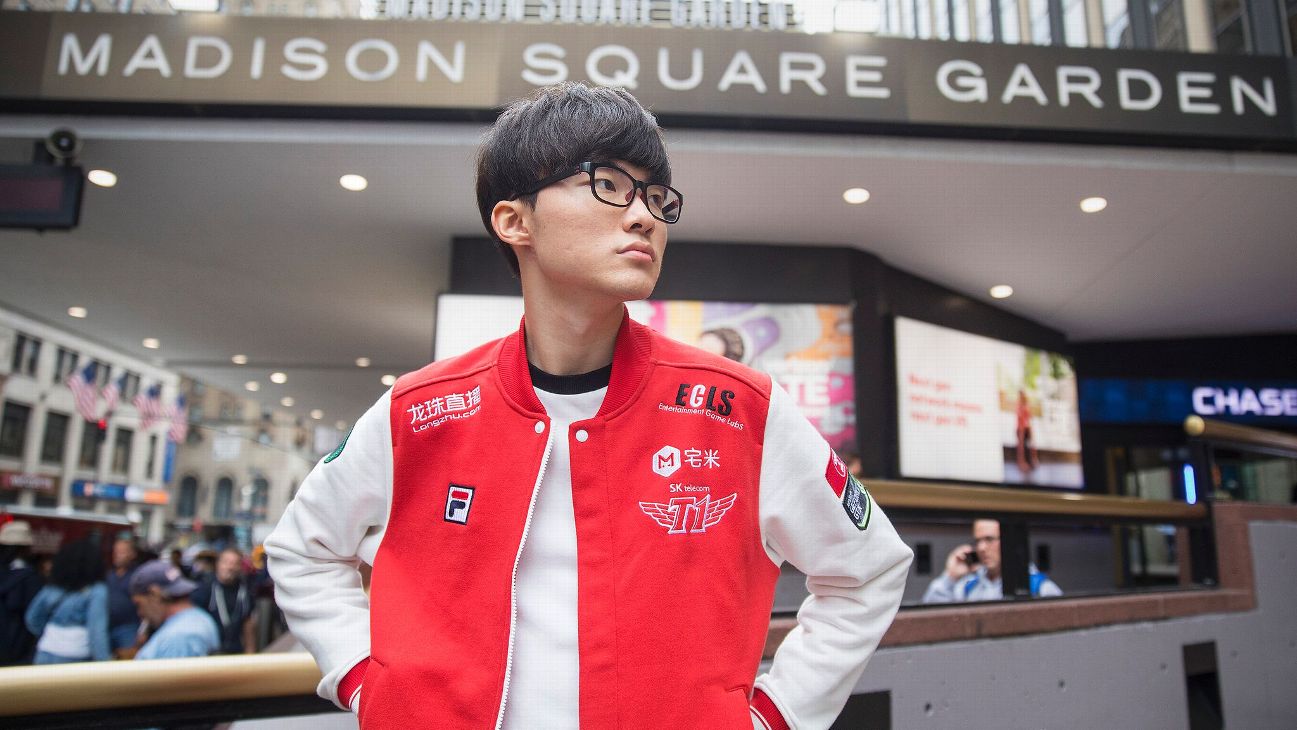 The final two days of the LOL Champions Korea (LOL) as well as the final six days in the LOL Pro League (LPL) in China regular seasons are upon us. Playoff pictures are solidifying but there's plenty of value to be had on teams that are eliminated or battling to avoid relegation. Let's take a look at Wednesday and Thursday's matches!
** indicates a selection I like a lot
LOL Champions Korea (LCK)
Gen.G eSports vs KT Rolster
Wednesday, April 15 – Start Time: 2am Eastern on Twitch
Gen.G managed to punt away the potential lock on first place harder than Pat McAfee, which is a direct bye into the finals in Korea's five team, gauntlet-style playoff format. Still, they're one of the three elite, world-class teams in the LCK that will likely be challenging for a World Championship title in October.
The savvy veterans of KT Rolster turned an 0-5 start into a 10-2 run over their past twelve matches which is one of the most incredible comebacks I've ever seen in my decade of watching professional LOL. KT Rolster seem to be the gatekeepers into the elite tier in the LCK.
KT Rolster are 4-1 straight up and ATS in their past five appearances as underdogs, two of which were against the other elite tier teams T1 and DragonX. Underdog spreads are also and insane 18-7 since April 1st. That said, this isn't the spot to get cute. KT can't improve to third or drop to fifth no matter the outcomes. Gen.G, however, have two teams nipping at their heels and they'll be game-turkey for this match. They've also had their wake-up call recently and should take care of business here.
Pick – Gen.G ML @ -227
Afreeca Freecs vs T1
Wednesday, April 15 – Start Time: 5am Eastern on Twitch
For awhile, Afreeca looked like the fourth place team, the gatekeepers to the elite three but similar to an NFL team that checks out when their quarterback sucks, the Freecs started playing as if they didn't trust their former starting mid laner "Fly" and went on a long losing streak. Since switching to the backup they've looked a lot better but they can no longer make playoffs OR be under threat of relegation. In other words, Afreeca have absolutely nothing to play for but pride here, and perhaps jobs for a few.
T1 are one of the aforementioned elite teams and are vying for the #1 seed. Again, don't get cute.
**Pick – T1 -1.5 maps @ -120**
DAMWON Gaming vs SANDBOX Gaming
Wednesday, April 15 – Start Time: 8am Eastern on Twitch
Yes these names are both fully capitlized, don't ask me why…
This match should be surprisingly interesting only because SANDBOX are playing to avoid relegation while DAMWON are locked into the fifth and final playoff seed regardless of the result. DAMWON are an incredibly talented team that is wildly inconsistent. They've had a few of the biggest "no-shows" of any team in any region this split. I could definitely see that being the case here. SANDBOX are talented and just haven't been able to put it together this season but with their lives on the line I think they show up in this spot and at least take a game.
Notably, there is a bit of a rivalry between these two since they both got into the league through relegations at the same time and were both great last year.
**Pick – SANDBOX +1.5 maps @ -170**
LOL Pro League (China)
EDward Gaming (EDG) vs Oh My God! (OMG)
Wednesday, April 15 – Start Time: 3am Eastern on Twitch
OMG are the Cleveland Browns of League of Legends. A legendary franchise that's been a shade of their former glory for years but finally have some talent assembled and are currently the eighth and final playoff seed in the LPL. The thing is, they are 0-7 in matches and 2-14 in games against playoff teams and EDG are just getting the full lineup back together after quarantine issues. This team was still a playoff team even with multiple emergency substitutions. It's also a stylistic mismatch for OMG.
EDG roll.
**Pick – EDG ML @ -270, UNDER 26.5 kills @ -140 maps one and two**
Royal Never Give Up (RNG) vs Dominus eSports
Wednesday, April 15 – Start Time: 6am Eastern on Twitch
Dominus are the public dog in this spot. RNG are coming off of a sketchy couple of weeks and Dominus have won three of their past five after a 2-7 start to the season. Prior to these weird two weeks, RNG looked like one of the best teams on the planet. They also had their "get right" spot in their last match demolishing a team similarly rated to Dominus in LNG eSports.
Other than one match against the extremely blood #1 ranked Invictus Gaming, RNG have gone under 27 kills in their past eight wins. They also have an average margin of victory (AMOV) of 11.33 in their past six and 10.68 for the season. Dominus have an average margin of defeat (AMOD) of 9.21, 10.83 in their past six. RNG need this win to secure a playoff berth.
This isn't the spot to play the spoiler with nothing to lose. Back to reality for Dominus!
**Pick – RNG -7.5 kills maps one and two @-110, UNDER 26.5 kills maps one and two @-112**
Invictus Gaming vs Team WE
Wednesday, April 15 – Start Time: 8am Eastern on Twitch
Two of the original franchises in the LPL, an old rivalry, and two of the bloodiest teams in the world. The over for this match is set an obscene 30.5 kills and while I think it will go over I just can't take a number that high. I will, however, take the Invictus kill spreads. Invictus are looking to lock up a top two seed which is a direct bye to semi-finals with a win here. Their average margin of victory isn't that high this season but when Team WE lose they lose HARD with a league high AMOD of 12.00.
Pick – Invictus -8.5 kills @ +107 on maps one and two