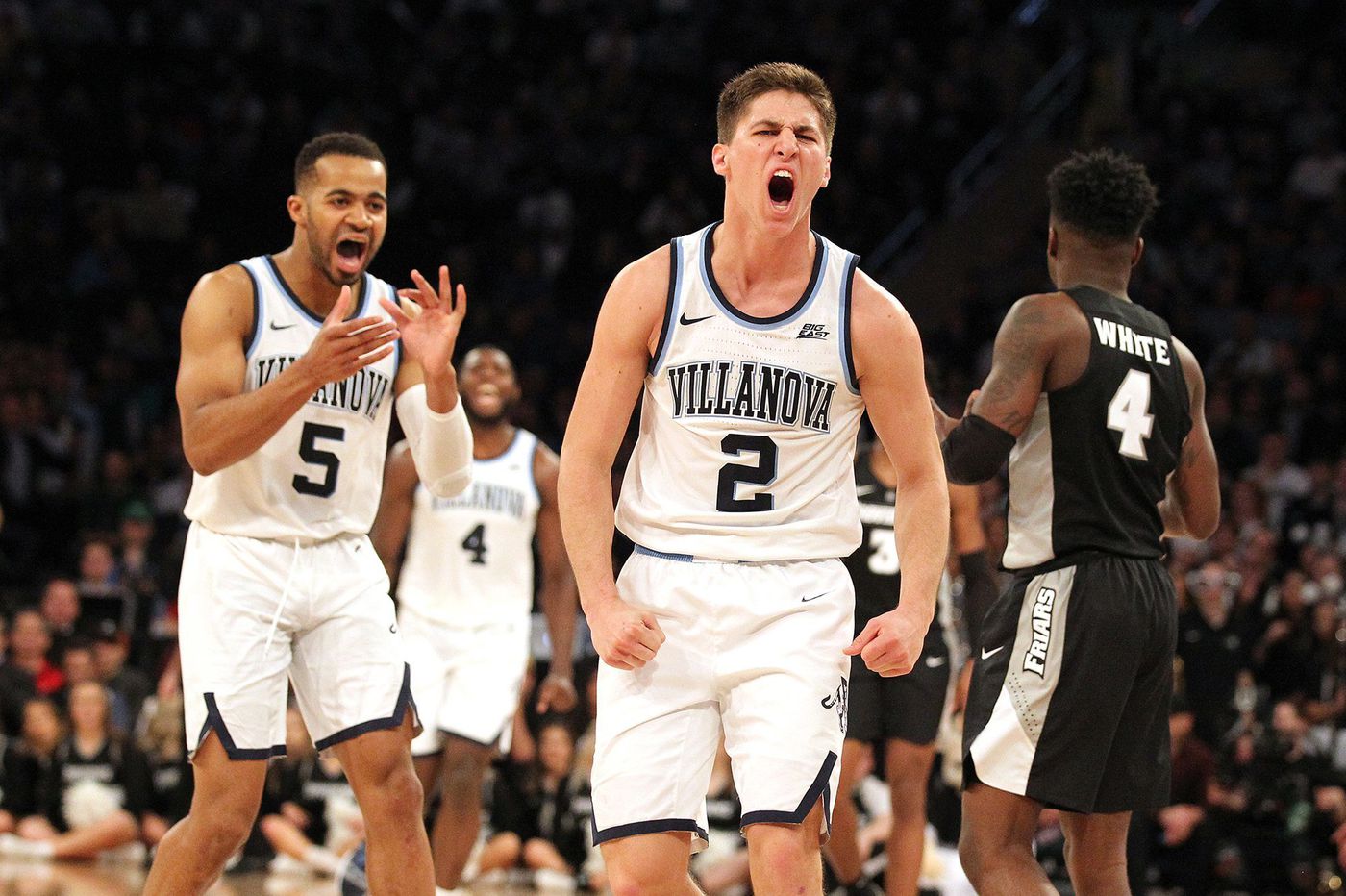 I sure hope you all have been tuning into Degen Madness because it has been straight-up wild so far. Eight games are in the books and we have eight more coming your way this week. Thursday, Friday and Saturday's games will conclude the first round with the second round starting on Sunday. That's right, by late Sunday we'll have the first two teams in the Elite 8. It's been a crazy ride with dogs going 7-1 (6 of them being road dogs), the Over going 7-1, and the final score ending in an odd # going 7-1.
Remember all games can be viewed on YouTube, Twitter, Twitch, Facebook and Instagram and all betting can be done on MyBookie.AG (spreads, O/U, live betting, and more). With that said, we have two blockbuster games Thursday evening so without further ado, here are the previews:
LSU Tigers @ Villanova Wildcats
Spread: Nova -5.5
Total: 89.5
April 2 at 6pm PST
The early game Thursday is the first of the infamous 5/12 matchups in inaugural Degen Madness tournament. If you recall last year, three of the four 12 seeds (Liberty, Murray State, and Oregon) in the NCAA tournament recorded upsets. Since the field expanded in 1985, the 12 seeds have a 35+% winning percentage while 13 seeds only have a 20% winning percentage. Twelve seeds are typically dangerous teams looking for upsets and LSU is certainly no exception.
Coming off a sweet sixteen appearance last year, LSU will travel up North with an impressive 21-10 record and an offense ranked 4th in the country in efficiency (kenpom.com). While Will Wade's team can light up a score board, they have a tendency to allow their opponents to do the same. In fact, LSU has the worst ranked defense of any team participating in Degen Madness having allowed over 80 points in a game 11 times this year (over 1/3 of their games). They have accumulated an impressive 12 wins in a decent SEC conference, but the Tigers are an abysmal 0-3 on the year against ranked opponents, losing to Utah State, Auburn, and Kentucky.
LSU is led by Senior (G) Skylar Mays who averages 16.7 points per game. Joining him in the backcourt is (G) Javonte Smart, while (F's) Trendon Watford, Emmitt Williams, and Darius Days form the Tiger frontcourt. Usually going 7 deep, the top reserves are (G) Charles Manning Jr and (G) Marlon Taylor. Overall, this is a talented bunch, especially on the offensive end, and if Mays and the other shooters get hot, watch out.
Looking to extinguish the Tiger firepower is Jay Wright and his Villanova Wildcats who welcome LSU into the City of Brotherly Love with a red-hot team that has won 7 of their last 8. Over the course of a 24-7 regular season, the 'Cats have beaten top teams such as Kansas, Creighton, Butler, and Seton Hall. After a disappointing second round exit last year, this team is hungry and has the pedigree to advance deep into this tournament. Similar to LSU, Nova usually goes 7 deep and has a starting five that all average in double digits. (F) Saddiq Bey is best player on the team with (G) Collin Gillespie a close second. Expect big games from these two playing against such a lackluster LSU defense.
Prediction: LSU is only 4-6 on the road this year and hasn't won a game away from Baton Rouge since January 25th. You expect me to believe they are just going to waltz into the Wells Fargo Center in Philadelphia and beat the proud Villanova Wildcats, winners of 2 of the last 5 national championships? Nah. Villanova wins BUT LSU has enough offense for a backdoor cover. As far as the O/U, Vegas appears to be adjusting their totals to account for the Over going 7-1. The highest total last week was 85.5 and now we are looking at 89.5 for this game? I expect some regression so I'll take the Under. Final score: Nova 45 – LSU 42.
Colorado Buffaloes @ Kentucky Wildcats (-4.5, 84)
Spread: Kentucky -4.5
Total: 84
April 2 at 7pm PST
Rupp Arena is going to be rocking Thursday night when the 13 seeded Colorado Buffaloes square off against the 4 seed Kentucky Wildcats. After 5 straight years of missing the NCAA tournament, Colorado is eager to make a name for themselves against one of the blue bloods of college basketball. Of course, it won't be easy on road at one of the fiercest environments in the country.
The underdog Buffaloes, representing the Pac-12, find themselves in somewhat of a tailspin, losers of their last five games. While they've had some significant wins this year over the likes of Dayton, Oregon, and Washington, will they be able to shake off the recent poor play and shock the college basketball world? If so, it will start and end with all Pac 12 first teamer (G) McKinley Wright and Pac 12 defensive player of the year, (G) Tyler Bey. While the Buffs have one of the top backcourts in the country, their big men leave a lot to be desired and may be mismatched vs the size of the Wildcats. Additionally, a lack of tournament experience may be a factor worth considering.
Speaking of the Wildcats, Kentucky enters the tournament with a 25-6 record with big wins over Michigan State, Louisville, Texas Tech, LSU, Auburn and others. At 9-1 in their last 10 games, Kentucky is looking like a legit final four threat. The roster is loaded with future NBA talent that includes Immanuel Quickley, Tyrese Maxey, Ashton Haggans and big men Nick Richards and EJ Montgomery. No stranger to post-season success, John Calipari will have his team ready to roll come Thursday night. Look for his guards to slow down and neutralize the Colorado backcourt while his bigs dominate the interior.
Prediction: Big Blue gets it done. I expect a close game going into halftime that may have Wildcat fans on the edge of their seats. However, early in the second half we will begin to see the wheat separate from the chaff and Kentucky will pull away. Lay the points and give me the over. Final Score: Kentucky 47 – Colorado 41.
READ ALSO
Degen Madness Day 3 and 4 Recaps : NBA 2K20 NCAA Streaming Games
10 NBA Players Who LeBron James Hates
If Tiger King Characters Were NFL Players, Who Would They Be?