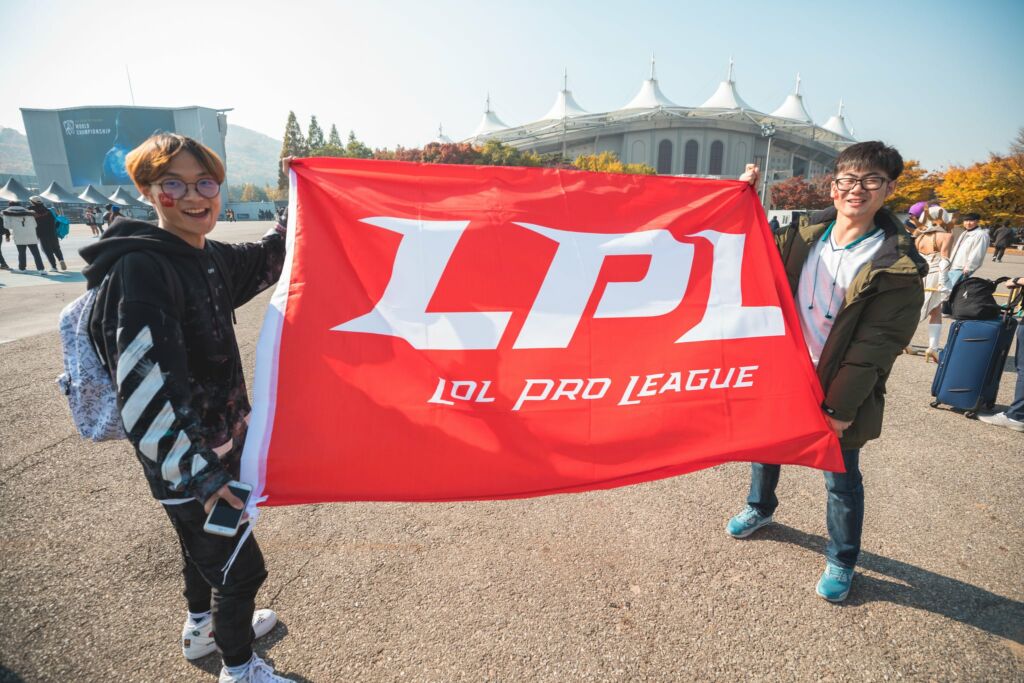 For many people, their first long weekend of League of Legends eSports is in the books. What'd you think? Feels almost like a college football Saturday or NFL Sunday. Just wait until we add yet another major league kicking off!
Saturday's Record: 3 – 3 (LPL), 1 – 1 (LEC), 2 – 1 (LCS)
Let's get into the next couple days of LPL and tomorrow I'll have something on the reopening of the LOL Champions Korea (LCK) on Wednesday morning.
** indicates a selection I like a lot
LOL Pro League (China)
Tuesday March 24
Rogue Warriors vs Team WE (Start Time: 2am Eastern on Twitch)
This is a battle between two slightly underrated teams and a very tough one to call. Rogue Warriors have been a scrappy underdog, punching up against stronger competition while Team WE have 4 of their 6 game wins against the two worst teams in the league. Underdogs have won outright in 19 out of 57 matches while covering the spread in 32 of those scenarios. We're going to take what I call the "Underdog Special" which is to take RW to cover the spread and use that for a shot at the moneyline and RW -1.5 maps. Scale accordingly.
This is also the highest combined kills per minute matchup on the slate for the next two days so for your DFS players out there you're going to want a piece of whoever you think wins this matchup as the rest of these matches are relatively lopsided or likely to be low in kill totals.
Pick – Rogue Warriors +1.5 maps @ -230 to win (0.5u), Rogue Warriors ML +135 (0.25u), RW -1.5 maps @ +330 (0.1u)
LNG eSports vs Suning Gaming (Start Time: 5am Eastern on Twitch)
Another really fascinating matchup between two middle of the table teams. I think both of these squads are a tad better than those in our previous matchup. LNG have faced a slightly easier schedule, especially in their last three matchups where they've gone 3-0. This is another "Underdog Special." This should be even money. There's also the revenge angle as this the former squad, and one he struggled on last season, of LNG mid laner Maple.
Pick – Suning +1.5 maps @ -230 to win (0.5u), Suning ML @ +123 (0.25u), Suning -1.5 maps @ +330 (0.25u)
Wednesday March 25
Oh My God! (OMG) vs Victory Five (Start Time: 7am Eastern on Twitch)
Victory Five once again displayed why they're one of the worst teams in the league this weekend. They're more or less pulling trick plays every single game to make up for their lack of talent. Now they're shuffling their roster around to try out new starters. This is a dumpster fire. OMG look to be one of the top five or six teams in the league.
**Pick – OMG -1.5 maps @ -200**
JD Gaming vs TOP eSports (Start Time: 2am Eastern on Twitch)
JD Gaming are coming off of what a lot of people consider an extremely disappointing loss to EDG but EDG have looked way ahead of schedule in dealing with their new roster which seems to be gelling together nicely. TOP are similar to EDG, a playoff team last season that's now a middle of the table team that's figuring themselves out. JD Gaming were #2 in my pre-season power rankings. One loss shouldn't change our outlook on them. TOP are still in the process of improving and while ridiculously talented on the top side of the map, still need to work a lot of things out. JD Gaming "get right" in this spot.
Pick – JD Gaming ML @ -280 to win 0.5u, JD Gaming -1.5 maps @ +118 (0.5u)
FunPlus Phoenix vs BiliBili Gaming (Start Time: 5am Eastern on Twitch)
As the season goes on, BiliBili's losses are starting to look more understandable given who they've lost to but this team is also still figuring a lot of things out. FunPlus, meanwhile, have won five straight including wins against JDG and RNG. They've won 9 of their last 10 individual games including 8 in a row. This is a lot of juice to lay, I'd stay way but if I had to take a side it's FPX -1.5 or to look into kill spreads if your book offers them.
Pick – FunPlus -1.5 maps @ -260
Thursday March 26 (BONUS PICK!)
Dominus eSports vs Rogue Warriors (Start Time: 2am Eastern on Twitch)
You're going to want to get on this one now just in case Rogue Warriors wins on Wednesday and this line gets inflated. Rogue Warriors might not be that good but Dominus are downright terrible. Dominus and Victory Five are so much worse than the rest of this league besides maybe LGD that it's really tough to see them winning a series anytime soon.
**Pick – Rogue Warriors ML @ -180**