Man, oh man, oh man. While we are all suffering through major sports withdrawal, the NFL's QB shake-up today surely got the sports world's attention. In one afternoon, we learned that possibly the greatest QB in the history of the NFL, Tom Brady, was leaving the Patriots for the Buccaneers and Phillip Rivers was signing with the Indianapolis Colts. In addition to these headlines, it appears the Carolina Panthers will add journeyman QB Teddy Bridgewater which signals the end of the Cam Newton era in Charlotte. So, where do we go from here? For the purpose of this column, let's focus on what the New England Patriots will do this coming year. Fortunately for us, our good friends at My Bookie have odds on what quarterback just might fill those gigantic shoes left behind by #12.
Who Will Be The Next Starting QB for the New England Patriots?
Andy Dalton +350: with the expectation that Joe Burrow will be the #1 pick in the NFL draft, the chances of the Bengals trading the Red Rocket seems like a foregone conclusion. Sure, I suppose he's a serviceable quarterback that could help bridge a gap between Brady and the QB of the future for the Pats, but I just don't see it. The Bengals are probably looking for at least a mid-round pick in exchange for Dalton, and Belichick won't be willing to give up that much.
Cam Newton +470: Not happening. Look, this is the NFL and not some fantasy league where big name QB's get traded to big name teams. I realize the Patriots have a history of rolling the dice on certain players (Moss, Dillon, Antonio Brown) but I don't see them making a play for one Sham Newton. If you thought the Bengals would want something decent for Andy Dalton, the Panthers will obviously want more for Newton. And do you really think Belichick would want the person below as his quarterback?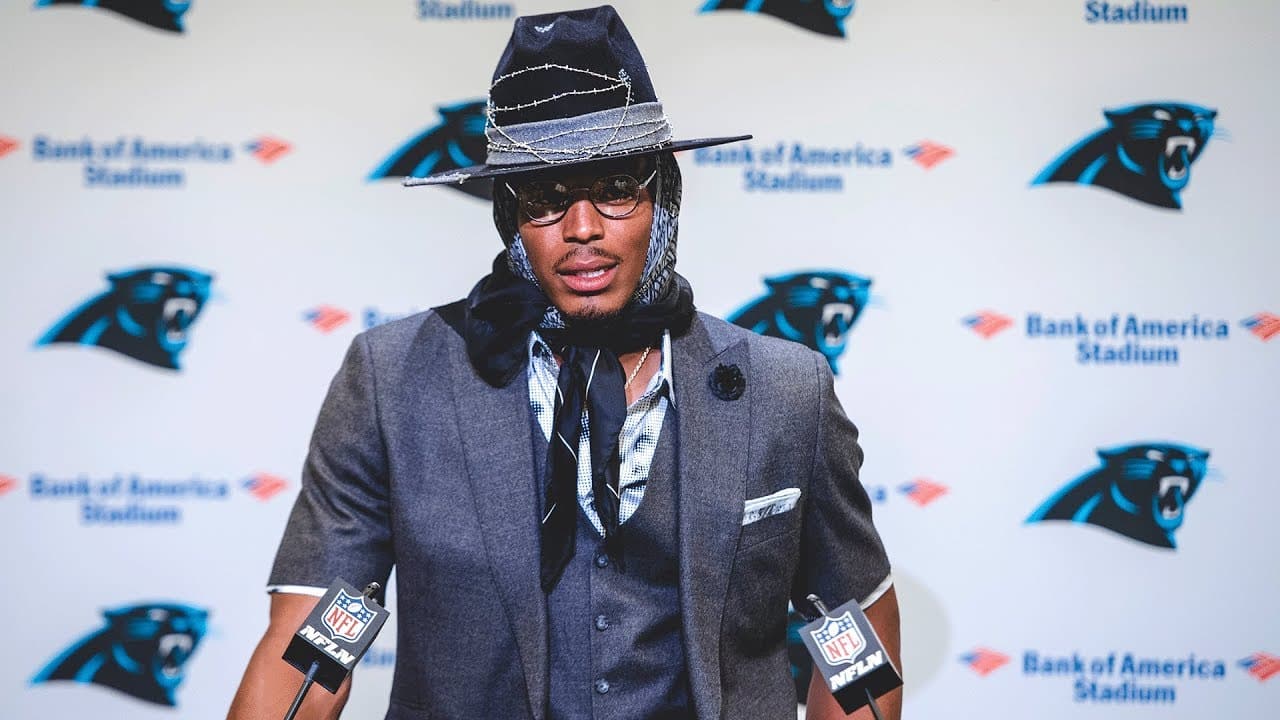 Jarret Stidham +175: the former Auburn Tiger was the Patriots 4th round draft pick a year ago and currently sits atop the team's QB depth chart. It appears that this fact alone makes him the odds on favorite to start the year. Although he only threw 4 passes in the regular season, he had a solid preseason where he threw 4 TD's to just 1 Int. With the flood gates opened and many players leaving New England, there's an idea that the Pats may be in rebuild mode. There's also the potential that they may tank this year in the hopes of drafting Clemson's Trevor Lawrence in 2021. While I'm not ready to buy into that philosophy just yet, it would make sense to ride with Stidham if you are tanking. I realize at + 175 there isn't a lot of value, but there's a reason why he's the favorite and the most likely starter come week one.
Jameis Winston + 700: Mr. Crab Legs himself as the starting quarterback for your New England Patriots? Do you really think Belichick is going to put up with his QB possibly tossing 5 picks a game? While Winston definitely has talent, I can't see the fit in NE. If I had to place a bet, I'd say he goes to a team like the Dolphins who may be willing to take a risk on such a roller-coaster of a player. Putting money on him to go to Boston would be the equivalent of lighting it on fire.
Tua Tagovailoa + 2400: Tua is expected to be a top 10 pick in this year's NFL draft and the Pats currently own the 23rd pick in the first round. I can't see them trading up far enough in the draft in order to snag Tua. Even if he starts to slide into the teens, do you think NE values him enough to make a move? And even if they somehow land the Hawaiian-born gunslinger, will he be healthy enough to participate in training camp and start week 1? I'm certainly not putting money on it.
Derek Carr + 800: Well, with the Raiders recently signing Marcus Mariota it appears Jon Gruden may be ready to move on from Derek Carr. While moving on from Derek Carr makes a lot of sense, I'm fairly positive that Mariota isn't much of an upgrade. At this point, both quarterbacks are on the roster and may be competing for the starting job. To me that sounds like deciding between Ruby Tuesday's and Applebees for dinner. Either way, at this point Carr isn't even available and if he was, would the Pats be interested? Nah.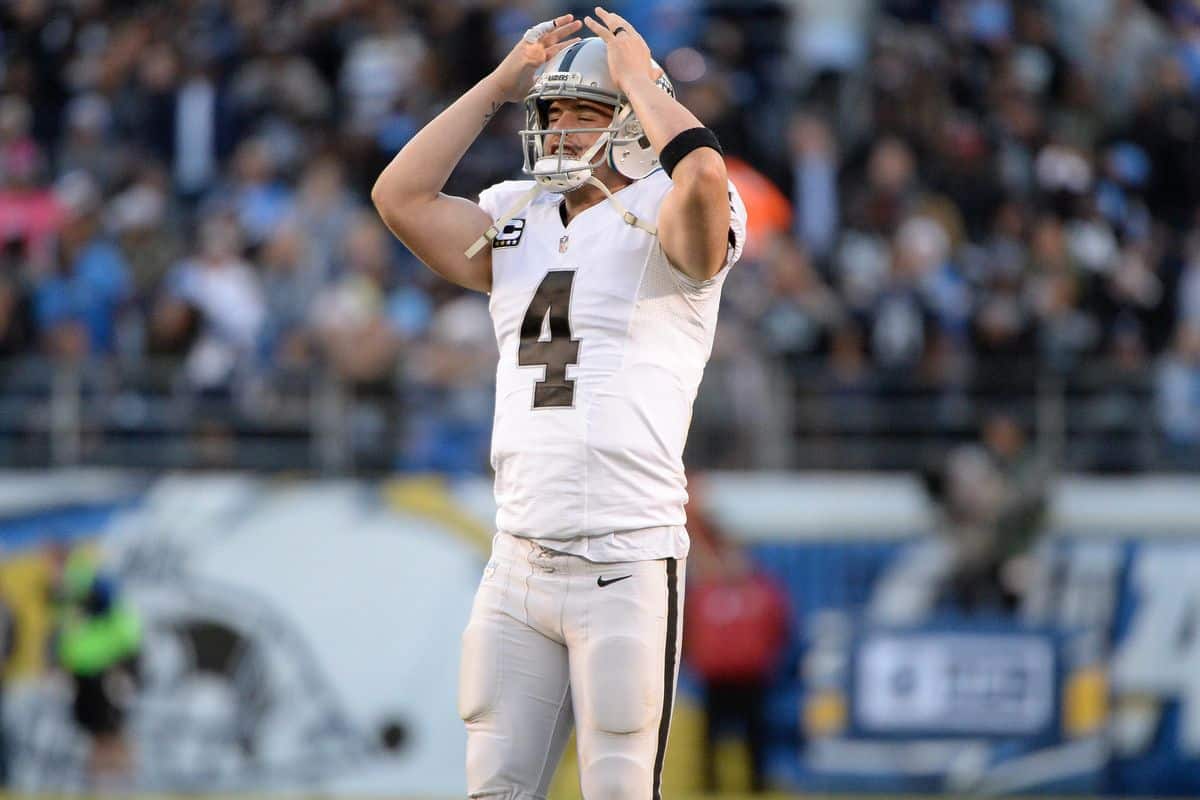 Nick Foles + 800: Although still currently a Jacksonville Jaguar, there's a chance Foles may get traded before the season begins. It seems as if the Mustached Man (Gardner Minshew) has the starting QB gig locked down, which would result in Foles being a very expensive backup. Due to his large salary, releasing him also seems unlikely. One could argue that Foles is a poor man's, make it a broke homeless man's, Tom Brady. He's an accurate passer that lacks arm strength who appears to play best in crucial moments. Plus, the Jaguars may be willing to dump him cheap just to unload the salary. The only drawback to this possibility is the unlikelihood of the Pats willingness to take such a cap hit on a guy who would only be a stop gap, at best. These odds aren't juicy enough for me to take a bite.
Joe Flacco + 1600: Umm no. If anyone watched the Denver Broncos last year and still thinks a franchise would bring in the former Super Bowl Champion to lead their team, you might want to be checked for the Corona Virus.
Cody Kessler + 2000: The only other quarterback currently on the Patriots roster. Kessler played college ball at USC and was drafted in the 3rd round of the 2016 NFL draft by the Cleveland Browns. It currently appears that he is second on the depth chart behind Jarret Stidham. However, his odds at +2000 have peaked my interest. Let's say the Pats stick with these two QB's and maybe snag a third in the middle rounds of this year's draft. You'd have to think it would be an open contest for the starting position and even if he losses out to Stidham, he'd most likely be one preseason injury away from being named the starter. I may just be talking myself into throwing a little bit of money on the former Trojan.
Prediction:
While today's QB shake-up made for some splashy headlines, I believe the Patriots will take a more conservative approach with who's under center to begin this year. I realize Stidham and Kessler are unknowns to the average football fan but so was Matt Cassel, Jimmy Garoppolo, and even Tom Brady at one point. Your smart money goes on one if not both of these guys.
Off-the-Board Longshot? How about a roll of the dice with PJ Walker of the Houston Roughnecks in the XFL? I could see Belichick bringing him into camp and if he gets a chance, he just may make the most of it.