According to Business Insider, eSports viewership is worth $454 million and is expected to increase to $646 million by 2023. Figures estimate the total worth revenue generated via eSports as between $700 million and $1.5 billion as of 2019. Valve's DotA 2 championships (The International) had a $33 million prize purse last year. That's more than double that of this years' PGA Players Championship. The League of Legends World Championship had over 100 million viewers, just short of the Super Bowl's 100.7 million.
There are a lot of games with flourishing professional scenes. Counter-Strike, Overwatch, DotA 2, Fortnite, even Madden but the current top dog, the NFL of eSports, is League of Legends.
So what is League of Legends?
League of Legends is a 5-on-5 strategy game that's over a decade old. The goal is to work together to bring down the main enemy building, the Nexus, located deep in that enemies' base while also protecting your own. Along the way are other obstacles and ways to earn money and increase the power of your characters. Each player controls one of 149 different characters, called 'champions', each with their own unique set of skills and abilities. Different champions excel at different things. It's a lot like basketball. Just like you don't want the shortest guy on your team playing center, you don't want a character that isn't equipped for close range combat on the front lines.
Often, individual players will specialize in a given role or type of character and because of this, every team has their own distinct style and unique strategies. Some teams fight a lot, just like an up-tempo offense in football, others play very slow and controlled, preferring to grind games out with smaller advantages like a good running attack can keep the ball out of the hands of a dangerous opposing quarterback.
In professional play there is also a draft before each game. Of the 149 different champions, teams can choose to eliminate options for the opposing team with a handful of bans. Then, sort of like a snake draft, teams go back and forth crafting their lineups. A lot of the strategy of the game is in the draft. Imagine if you could pick from 140+ options to find exactly the right guy for the job on an NBA team for a specific matchup, knowing what chemistry and synergies you could come up with for the guys on your own team… now do that every game instead of every offseason. The chess-like strategy involved is fascinating and makes each game very different even though they're all played on the same field.
Similar to professional sports, there are different leagues all over the world. Each have their own regional styles and format. There are a few international events a year as well, the most important of which is the World Championships where teams from all over the globe square off in a World Cup style tournament for the title.
I've watched every single professional game in the four major professional leagues over the last decade and have been handicapping it for just short of three years. I'm a former coach, analyst, and Top 1% player and I'm here to introduce you to betting on League of Legends.
In the spirit of the of the Sports Gambling Podcast Network, I'm going to give you a Lock, Dog, and #DegensOnly play for this weekend in League of Legends!
LOCK – G2 eSports -355 vs Rogue (Friday, March 13th, 4pm Eastern on Twitch)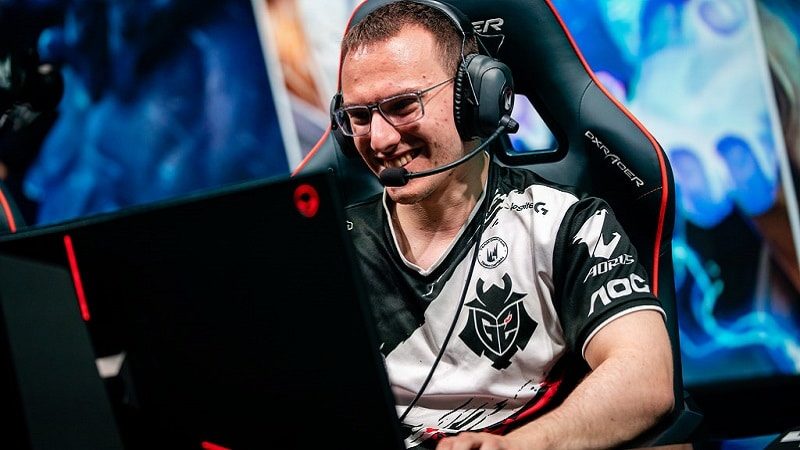 G2 eSports are the bad boys of professional League of Legends. They're disrespectful and arrogant but they're also ridiculously good and one of the most unique teams I've ever seen in my decade following this game. Their creativity seems endless.
They lost in the finals of the World Championships last year as slight favorites but dominated otherwise and most people considered them the best team in the world. They've had a couple of scares but have been rounding into form of late. They only lose to themselves and with the #1 playoff seed up for grabs I expect they'll easily take care of business here. Favorites are a whopping 54 – 16 straight up in the LEC this season which actually makes this a slight value believe it or not.
DOG – MAD Lions +110 vs Misfits Gaming (Saturday, March 14th, 11am Eastern on Twitch)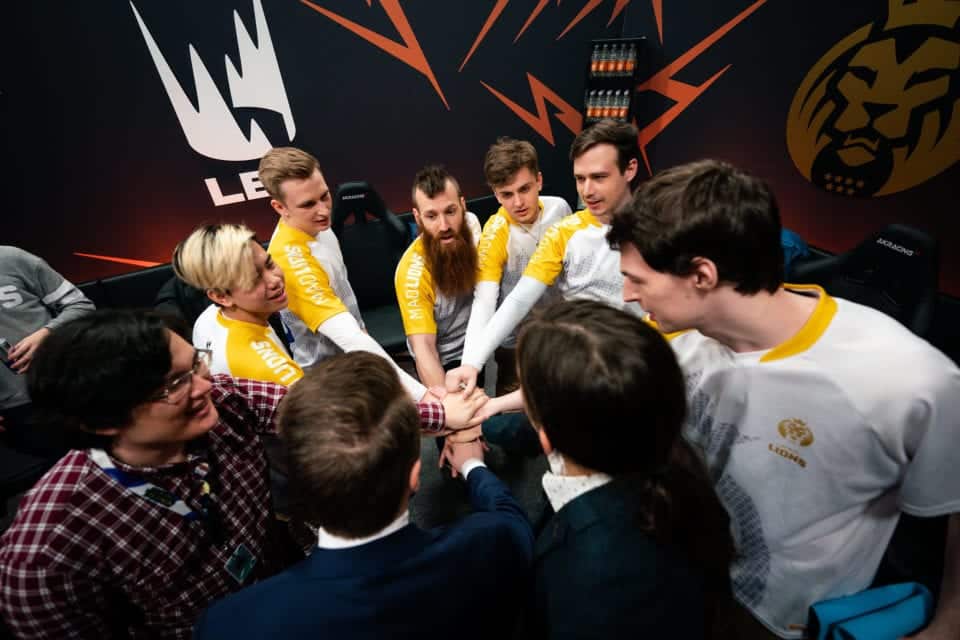 These are two teams trending in opposite directions. Misfits had a red hot start to the year including a seven game win streak but have started to come back down to Earth going just 2 – 3 in their last five with one of those wins against the worst team in the league, SK Gaming.
MAD Lions are a young roster with a ton of potential that have been slowly improving as the season has progressed. Misfits won the first meeting a few weeks back but were in much better form at that time. The Lions also made some key drafting mistakes that I doubt they'll make again. I love the MAD Lions in the revenge spot fighting for a playoff spot.
#DegensOnly – Excel eSports +274 vs Fnatic (Friday, March 13th, 2pm Eastern on Twitch)
This is a must-win game for Excel who sit at 7 – 7, one game out from the 6th playoff spot while Fnatic are sitting rather comfortably at 10 – 4 tied for second. While I do expect Fnatic to be playing for the #2 playoff seed, there is a lot less urgency for them than there is for Excel.
There's another angle at play here. Excel's coach is none other than the former coach of Fnatic and one of the best in the business, Joey "YoungBuck" Steltenpool. The first meeting between these two was a weird but very close match. In a best of one, with the entire season on the line, expect Excel to break out all the tricks in their arsenal.