The Pac-12 has been a bit of a running joke in POwer athletic circles for awhile. I am not sure that was deserved in football, but in hoops, they have not given us much for a while. This year at the very least they are offering variety, as there are about 7 teams that could make the Tournament and a few more that are real threats this week in competing for the auto-bid.
Let's take a look at the teams in order by odds.
SEE ALSO
8 College Basketball Sleepers for Conference Tournaments
8 College Basketball Conference Winner Odds with Great Value
Oregon Ducks +125
Oregon did not have the season most thought they would but they still took the league. Payton Pritchard score 20ppg even though everyone likes to say he is not NBA material. The thing I like best about Oregon is that because of Pritchard they make you beat them, they rarely beat themselves. Plus Dana Altman might not get enough credit at coach. This could be a spot where you don't need to overthink it. +125 is not terrible for a favorite.
Arizona Wildcats +300
Possibly the most talented team with three players that might eventually be lottery picks. They all do different things too. To me the big question is on Nico Manion and whether he is ready to really carry a team. He does not have to do all the scoring but he has to make good decisions and play with poise. Be a bit more like Payton Pritchard. If you believe in him then getting the Wildcats at this price is a steal. If not look up or down.
Colorado Buffaloes +400
I like this Colorado team a lot but they are mysterious. I love them in underdog roles because I really like their talent but it seems like they struggle when they are favored, just 8-14 ATS as a favorite this season. McKinley Wright has been the x-factor for the Buffs, maybe even for the league all season long. If he plays back to back strong games this team could cruise to the finals then win it all as a slight dog against the teams above. Decent value at this price.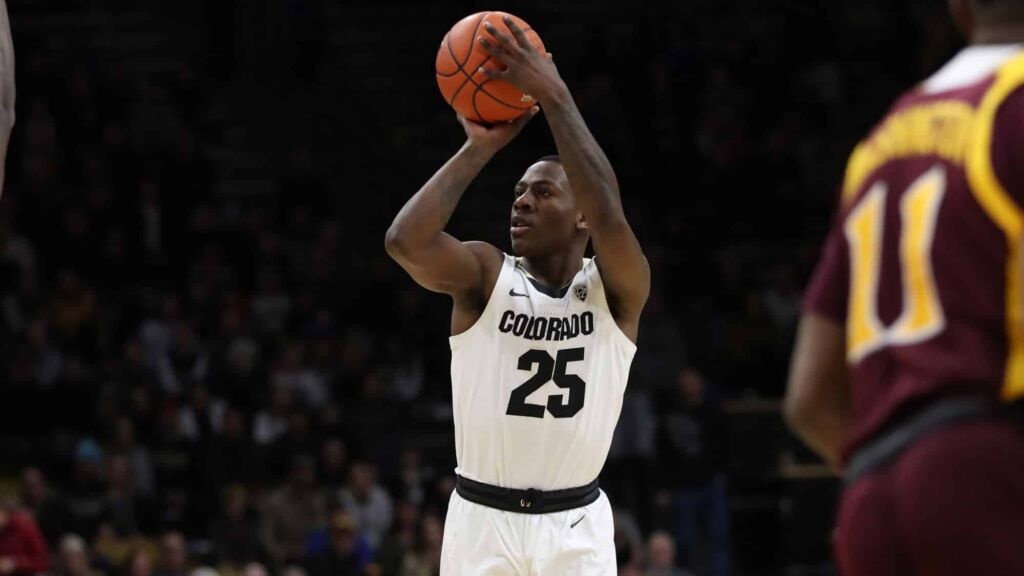 UCLA Bruins +900
You don't want to take a big hoops brand like UCLA and call it a good story but that is what it is this season. They looked awful early but then found a way to start playing winning basketball. I thin you call that good coaching, right? The question is what is their ceiling. For all of Cronin's success at Cincinnati, they were never great in Tournament situations. Has that changed? I like the values of the teams just below them better.
Arizona State Sun Devils +1000
Arizona played above expectations during the regular season. They have some momentum with wins in their last couple of games and a nice inside-outside duo in Remy Martin and Romello White. I think this is a team that has to get hot. They can't just play well. Martin is an experienced guard who can keep them from making mistakes though. At this price I like USC a lot more.
USC Trojans +1000
USC was a sleeper pick of mine so I can see them getting on a run and going far. I like that they have a dependable first option and that they can put the clamps on teams defensively. The thing that has me most worried about this team is that their track record is more about disappointments than rising above expectations. Also, they are a terrible free-throw shooting team – 311th in the nation. I might have just talked myself out of taking them. Put a sprinkle on them. They can beat anyone.
Stanford Cardinal +1600
The Cardinal are one of those teams that looks like it is in…but at the same time it probably shouldn't lose its first game. Getting rival Cal below will help and there is a lot to like about Tyrell Terry who actually might be a one and done kind of guy. He makes 40% of his three so if he can get and stay hot Stanford is a real threat. The most likely scenario is they get the win they need and then bow out. No embarrassment. I can see it…I just don't believe it.
California Bears +8000
Cal was not very good this season. It seems like the only reason they are not in last is that other teams got worse while they kind of just stayed bad. Matt Bradley is one of the leading scorers in the league at 17ppg but he is no star. The rest of the team is not the kind you can expect to step up. They have never done it before. Not expecting much now.
Oregon State Beavers +8000
This is the last hurrah for Tres Tinkle, one of the most productive four-year players in the conference. I can see him and his dad, the coach, finding some magic to extend the season at least one more game but beyond that is asking too much. The Beavers were a bit of a sleeper a couple of years ago but they could never put it all together. Easy pass here.
Utah Utes +8000
What happened to the team that beat Kentucky on a neutral floor. That was the high point for a young team. Any club that can do that has to be considered a threat to the rest of the league and they get a very winnable game in the #8 vs #9 against Oregon State. I have always liked the other Coach K. Wing Timmy Allen might be the most underrated player in the league. Some value there.
Washington State Cougars +8000
The Cougars have a legit NBA prospect in CJ Elleby just not much else. As is befitting for a team that finished low in the standings they get a tough out in the first round of the tournament. Colorado beat them by 22 when they met in January. A similar result seems very likely so there is not much value here.
Washington Huskies +10000
Washington is the biggest conundrum in the league this season. Beating Baylor is as good a win as any team in the conference has this season. However, since Quade Green has been out they have been a disaster. It has not made a lot of sense but it has been consistent. I do like their profile of a team with talent that with that zone defense might be better suited to play games back to back. Interesting value.
SEE ALSO
8 College Basketball Sleepers for Conference Tournaments
8 College Basketball Conference Winner Odds with Great Value