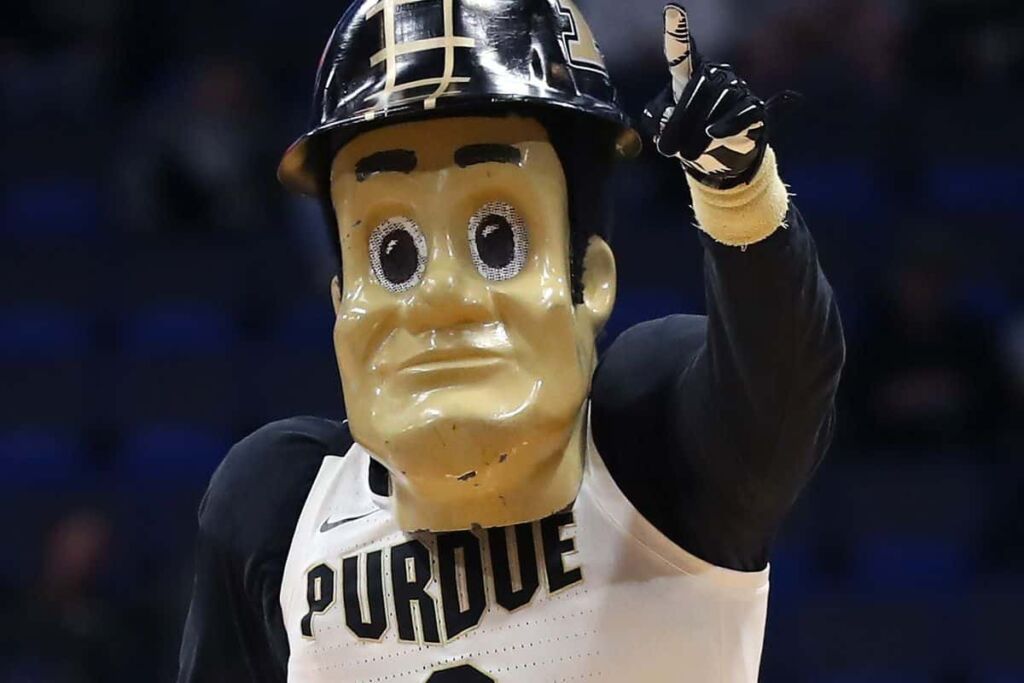 The NCAA Tournament is nearly upon us. Depending on how degenerate you are though, next week might be even more exciting as several conferences have their tournaments to decide who will receive their auto-bid to the Big Dance. These events offer dramatic moments as most teams know they need to win or their season is over. Below is a summary look some of the top leagues and a sleeper, high-value team to consider.
SEE ALSO
Printable March Madness Block Pool 2020 Edition
Big Ten
All season long, the Big Ten has been considered the best conference in the land. Michigan State was preseason #1. Ohio State was the best team in the country for the first couple of months of the season. And Maryland has looked like a top seed at times.
Some are saying that they may get 11 teams into the field if the selection committee is kind to Rutgers. Michigan State has worked its way back to the top of the conference and might be a good value because there is so much depth. They are +350 right now.
Sleeper: Purdue Boilermakers +4000
Thought they are fighting a good fight I think the Boilers need the auto-bid or a really deep run to make it. They can be an elite defensive team but scoring has been a struggle all season. They have some really eye-opening wins but have not been good on the road. Getting these games on a neutral court is key for them. Matt Painter is a good coach too. Go here for more info on college basketball.
Big 12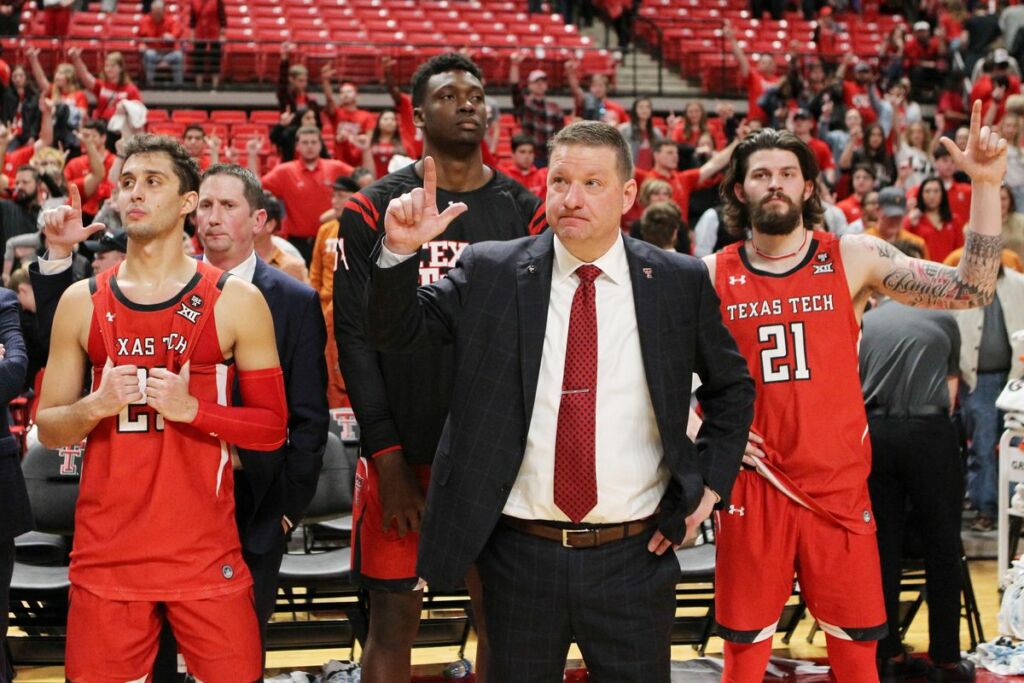 Between Baylor and Kansas, the Big 12 has had a team at the top of the polls a lot of the season. Both teams have a win against the other this season and even though they are not priced the same way, I think you have to look at them as co-favorites coming in the Big 12 Tourney, with Baylor offering more value.
The Big 12 is always one of the best conferences in the nation but the bottom does not have a darkhorse this season.
Sleeper: Texas Tech Red Raiders +800
It might be hard to think about Texas Tech as a sleeper given they were in the title game last year but this is a different team. They are in third in the conference but just 9-8. I am not sure they can survive an early exit and I feel good about them locking teams up defensively for a few games to steal the auto-bid.
Big East
I used to love the old Big East but the new version is pretty good too. Villanova has won two of the last four NCAA titles but I am still not sure they are getting the respect they deserve as a program. They are really good once again but so is Seton Hall and Creighton and nobody wants to play Marquette or Butler. Half of the league might be good enough to make the Final Four but Villanova is probably the favorite to win the league title though they are not the best value.
Sleeper: Providence Friars +800
The Friars have been awesome of late and might have even played themselves into the field already. They have beaten all of the teams above them in the standing at least once but will come in as the #4 seed, even though they are just a game behind the leaders. That brings with it some great value.
PAC 12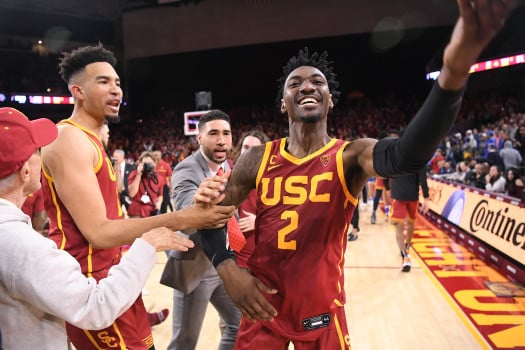 As this is being written there are already 6 teams in the league with 20 or more wins. This league gets slagged a lot, and a lot of it is deserved, but I feel like I can honestly make a case for 10 out of the 12 teams getting on a run to win a few games and take the league title. That includes Washington who has the worst record in the league but might have it's the best player in Isaiah Stewart. Those things don't usually go hand in hand. No team is more than one game over .500 on the road so the fact that this thing is in Vegas opens it up for everyone.
Sleeper: USC Trojans +2200
The Trojans seem to play with a lot of variance, looking elite one day and crappy the next. They closed the season strong with three straight wins, playing a more defensive style. These tourneys can get gritty and I like that for this group. They actually have a couple of post players they can rely on. The key will be the guards not messing it up.
ACC
Usually, the ACC is one of the top leagues in the country but they are noticeably down this season. That does not mean it would be a shock if Duke got hot and won it all but there might not be many teams in the Tournament from the league this season. There are a few locks already but I think this Tournament could get a little wild, especially if a team like North Carolina wakes up just in time. They might have the best player in the league in Cole Anthony but have struggled. If you want some value with the big dogs, take FSU.
Sleeper: Syracuse Orange +3000
This is far from a great Syracuse team. They did finish at 10-10 in the league but the way they play is perfect for tournament basketball. Depth can be an issue but that zone can be frustrating and if you are off on your shooting anything can happen. Most teams don't have a player better than Elijah Hughes.
SEC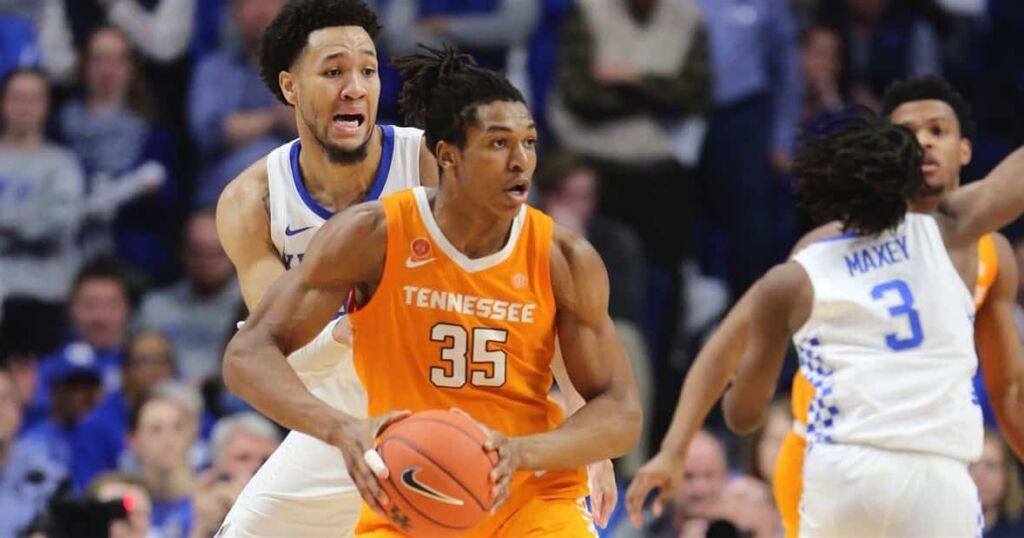 I will never completely understand what happened to Florida this season or why Kentucky can look so good one moment and then so bad the next. The SEC has some good teams but those two were supposed to look like title contenders all season long but I guess Auburn has been the most consistent team this season even though they only finished second in the standings. If you are going to back a "favorite" in the conference tourney they are not a bad bet.
Sleeper: Tennessee Volunteers +3000
I wanted to put Florida but I think that is too easy. They also just got edged by Kentucky so they could be emotionally unstable. I am going with Tennessee. Any team that can do what they did last week in Rupp Arena has to be a threat and the odds will be awesome.
AAC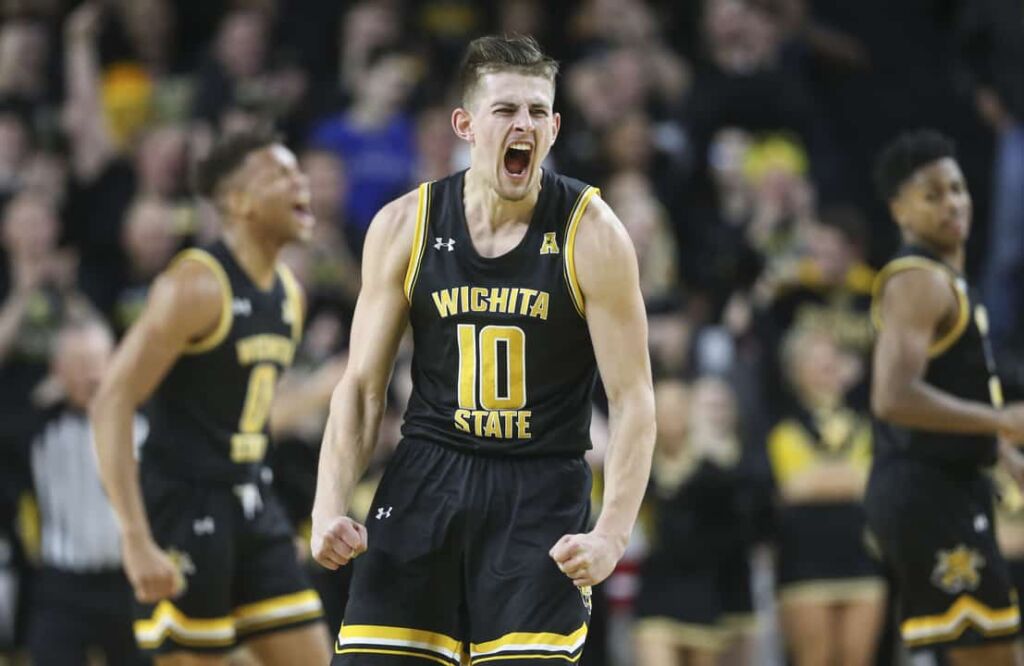 As this is being written Tulsa has guaranteed at least a share of the regular season AAC title and that might be the most shocking conference winner of the season with the likes of Memphis, Wichita State, Cincinnati and Houston in the league. It is a nice story but I would not pick the Golden Hurricane to get the auto-bid for the American and some do not even have them as a lock for the field even though they have done a lot of good work this season.
Sleeper: Wichita State Shockers +400
Connecticut has been making some recent noise but the Shockers were hot early and then faded. For me they still have the best coach in the league in Gregg Marshall and I don't mind leaning on that for a nice little run that guarantees their spot back in the Tournament. They are a modest .
A-10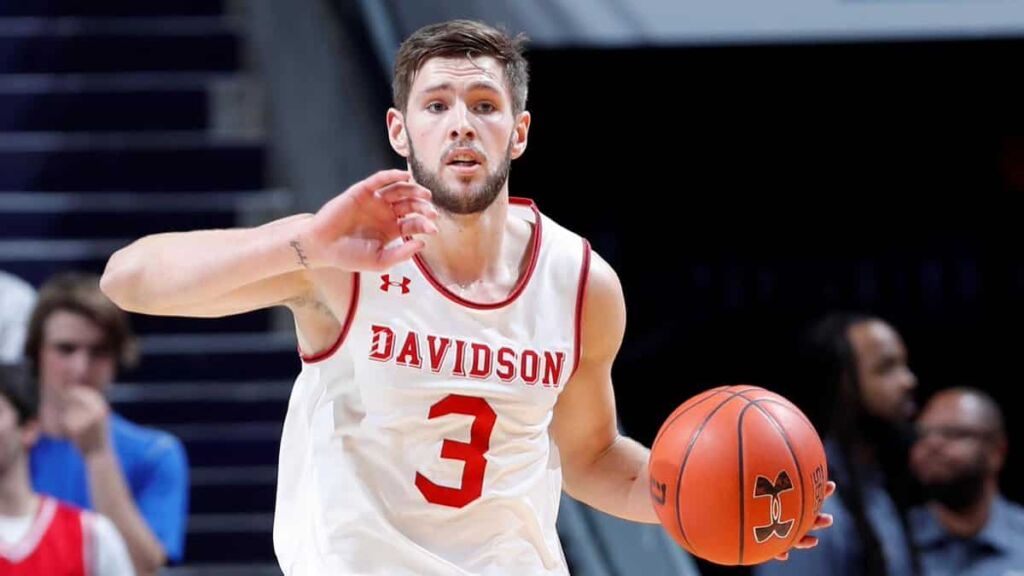 The Atlantic 10 was supposed to be won by VCU this season, instead, Dayton dominated posting a perfect 18-0 conference record. Though we may not have seen it coming it makes sense with Obi Topping leading the way. Meanwhile, the Rams might have been the most disappointing team in the nation this season. Odds are they do not even get an invite and I don't see anything that makes me think they can go on a run this week. Fading a team that was perfect in the regular season is hard to do too, though there won't be much value with the Flyers.
Sleeper: Davidson Wildcats +5000
Davidson, like VCU, was supposed to be a contender in the conference this season. That was not the case though they did at least finish 10-8 in the A-10. They closed the regular season with a nice win over VCU but in Kellan Grady and Jon Axel Gudmundsson, they have two players who can take over play. Love the value there.
READ ALSO
2020 Big East Tournament Preview, Odds, Picks and Best Bets
2020 SEC Tournament Preview, Odds, Picks and Best Bets