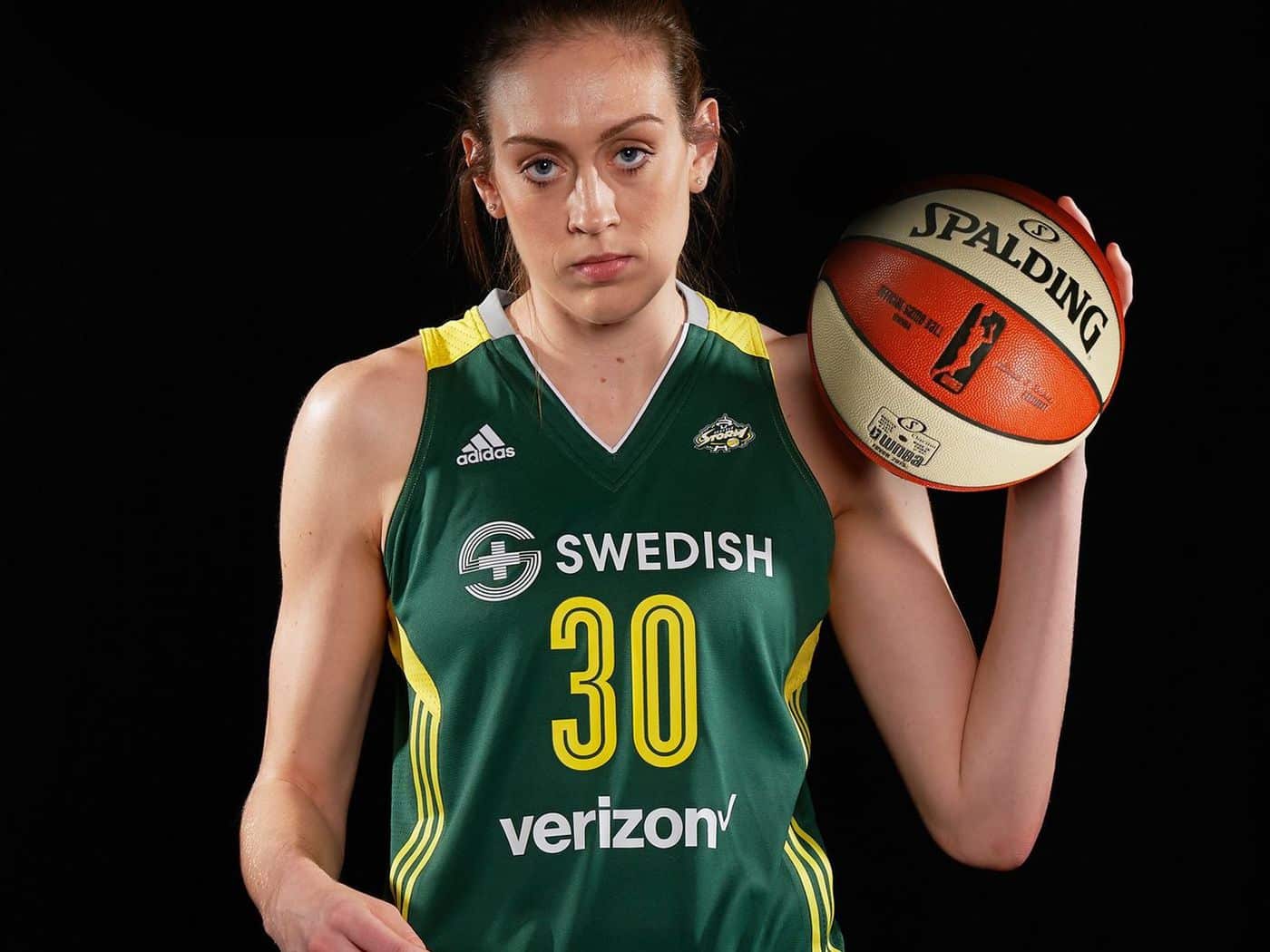 Rejoice, degenerates! Sportsbooks have officially released championship futures for the 2020 WNBA season, and there is value to be had in bountiful supply (albeit at low limits, usually).
Let's go team by team, there are only 12 . We'll look at their odds and assess each team's chances of taking home the trophy. Even if you know nothing about the WNBA, this guide will tell you everything you need about putting down some futures wagers to take you through the NBA winter (aka summer).
The Favorites
LAS VEGAS ACES +290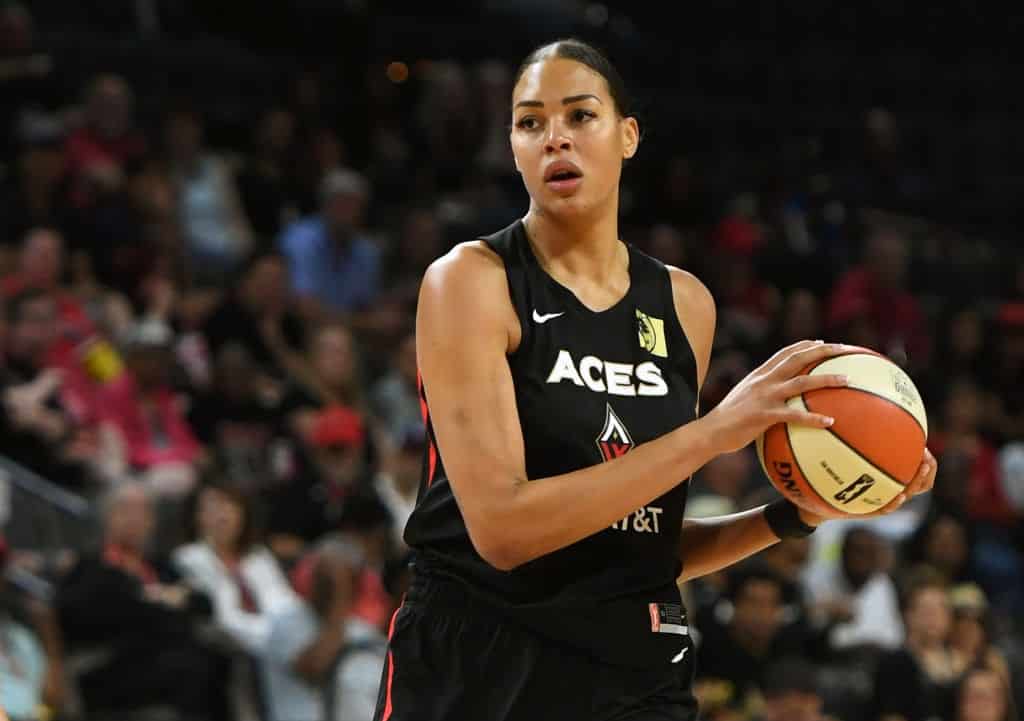 The Aces made a deep playoff run last year, aided by a miraculous last-second shot by Dearica Hamby to eliminate the Chicago Sky, before being soundly beaten by Elena Delle Donne and the Mystics in the semi-finals.
By signing All-Star free-agent Angel McCoughtry, they're the early odds-on favorite to win the title, adding McCoughtry to their existing core featuring Liz Cambage and A'ja Wilson.
Can this retooled roster bring #LizVegas their first title? Maybe, but +290 is a bit steep. Bill Laimbeer has a tendency to coach every team like the 1989 Pistons: plenty of post play, not too many threes, limitless physicality. I expect the Aces to make the playoffs again, easily, but 3-1 is not a juicy enough number to play now. Waiting for their inevitable midseason slump will likely get you a better number on the Aces.
Then again, you might not. Aces futures tend to be overpriced at all times ever since the team moved from San Antonio to Las Vegas, possibly due to local action, similar to the NHL's Golden Knights.
CONNECTICUT SUN +425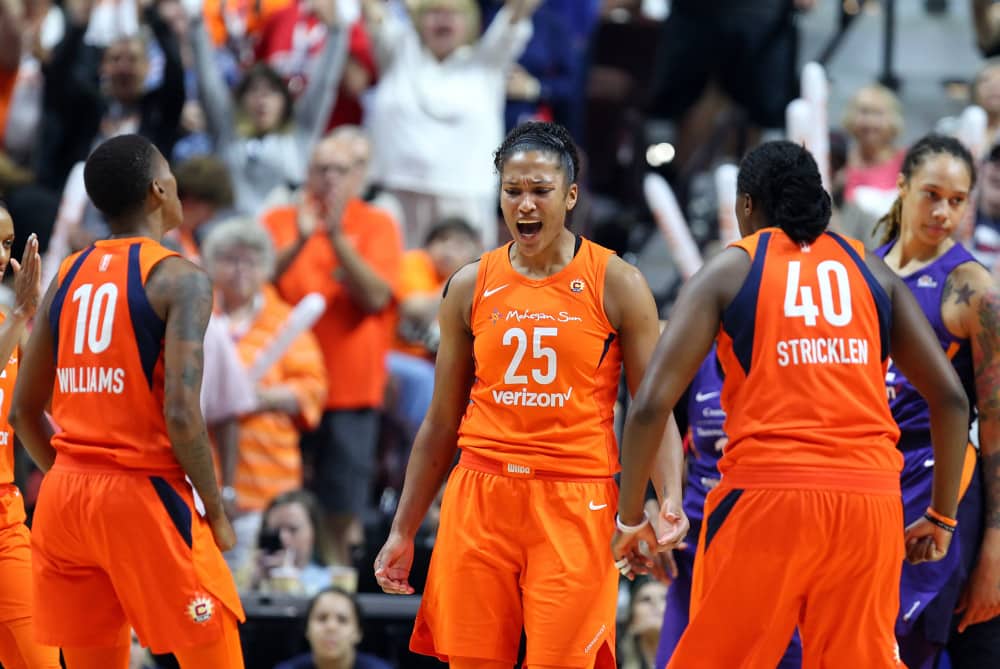 The Sun exceeded all expectations last season, taking a team that played by committee and didn't rely on any one star (although Jonquel Jones had an MVP-caliber season) into the WNBA finals before losing to the Mystics.
They were one of free agency's clear winners by poaching the Mercury's Dewanna Bonner. Later moves, however, sent away some core components of last year's playoff run, trading fan favorite Courtney Williams to the Atlanta Dream, and losing reigning three-point-contest champion Shekinna Stricklen in free agency, also to the Dream. Kaleeena Mosqueda-Lewis of the Storm and the Mercury's Briann January, both seasoned vets, were added to give the Sun depth.
Given these moves, and the importance of team chemistry in the W, +425 may be a bit low. I'd want about +650 (where they opened last season) before I would bite on the Sun, but they have a strong history of making all their doubters look like total fools. They have a solid coach in Curt Miller, and a strong home-court advantage at Mohegan Sun.
LOS ANGELES SPARKS +450
Show the current roster of the Sparks to a W fan from any of the last five years, and they'd swear you were showing them an All-Star team: Candace Parker, Chiney Ogwumike, Kristi Tolliver, Nneka Ogwumike, Seimone Augustus, Tierra Ruffin-Pratt, plus proven players like Maria Vadeeva, Brittney Sykes, and Riquna Williams.
That the Sparks have the talent on the roster to win a championship is not a question. The issue will be their chemistry, and especially, the coaching from Derek Fisher.
But at +450, they're worth a flyer, and there's definitely value here. Expect a deep playoff run from the retooled Sparks.
The Contenders
WASHINGTON MYSTICS +500
The reigning champions open at 5-1 after losing Tolliver in free agency to the Sparks. The remaining core of their team stays though, led by Elena Delle Donne. Also returning is Mike Thibault, one of the best head coaches in the league. Washington made a smart off-season move by acquiring Leilani Mitchell from the Mercury.
That said, 5-1 is probably rightly priced for a team that benefitted greatly from so many other teams suffering crippling injuries last season. They are definitely top-tier, and another trip to the Finals would surprise no one, but is by no means guaranteed.
SEATTLE STORM +600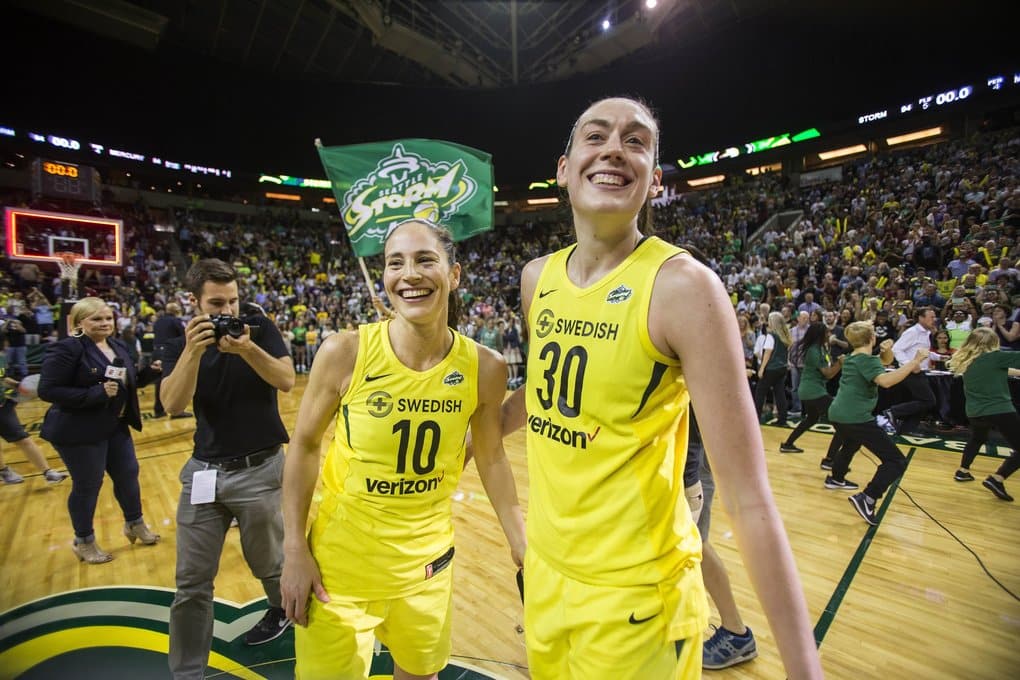 The Storm opened last season as a heavy favorite to repeat after winning the title in 2019, only to see Breanna Stewart sidelined all year with an ACL injury. Arguably the best women's player on the planet, Stewie will be fully healthy this year, and the Storm have lost very little in free agency, while younger stars (Jordin Canada, Jewell Loyd) have had another year to develop. Head Coach Dan Hughes is back after missing the first nine games last season with a cancer scare.
At 6-1, oddsmakers are forgetting just how scary good the Storm are when fully healthy. As a team in a large city with no NBA team (not to mention a LOT of lesbians), they see larger and louder crowds than many other teams, giving them a healthy home court advantage.
Get +600 while you can, because I foresee this number collapsing once play begins.
PHOENIX MERCURY +625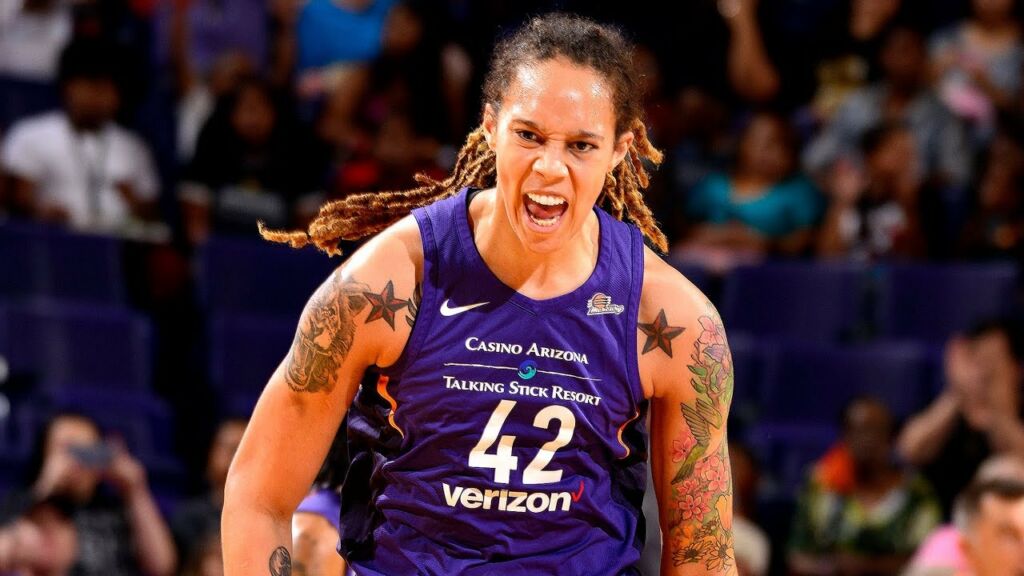 Despite losing Dewanna Bonner in free agency, the Mercury made a splash by acquiring All-Star Skylar Diggins-Smith from the Wings. SDS rounds out a big 3 with the GOAT Diana Taurasi and Britney Griner. The Mercury unquestionably have the talent on their roster to win a title; the question is durability (Taurasi missed most of last season with back injuries) and depth.
The Mercury open at +625, roughly where they opened last season, and this is about fairly priced. They have the talent to win, but question marks keep this from being an auto-play.
The Potentials
CHICAGO SKY +1850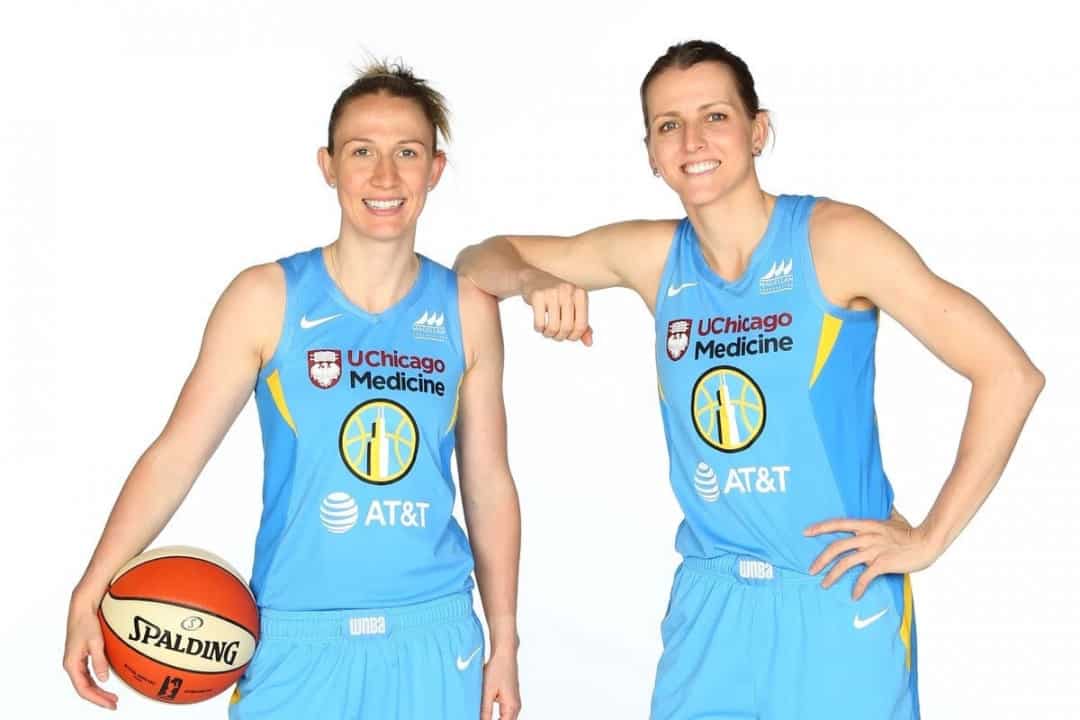 James Wade, in his first year as head coach, shocked the basketball world last season by leading a high-energy Sky team into the playoffs when few thought it possible. Diamond DeShields emerged as an All-Star, wife-and-wife All-Stars Courtney Vandersloot and Allie Quigley provided pace and energy, and the team wore down rivals by playing relentless, high-intensity basketball.
Oddsmakers seem determined to not get fooled by the Sky again. After opening as 35-1 dogs to win the title last year, they came within one questionable call of going to the semifinals.
At +1850, their value to Vegas has nearly doubled. A Sky title would be a surprise, but not a total shock. Worth a flyer.
MINNESOTA LYNX +4000
The Lynx enter the 2020 season facing some significant holes in their roster. Odyssey Sims is taking the year off, and Seimone Augustus will be playing her final WNBA season with the arch-rival Sparks.
Their best hope for playoff contention is for Napheesa Collier to emerge as an MVP-tier player, which is a lot to ask of a player in her sophomore season. After watching A'ja Wilson and Diamond DeShields last year, however, we know it isn't impossible.
40-1 is about fair for a team that's likely closer to a rebuild than a deep playoff run. That said, head coach Cheryl Reeve knows how to win and has a history of doing so.
The Longshots
NEW YORK LIBERTY +4750
The Liberty find a permanent home in the Barclays Center beginning with the 2020 season. They also have the #1 pick in the upcoming draft, which will- barring a major surprised- be used to draft Oregon phenom Sabrina Ionescu. Ionescu will join young talent such as Kia Nurse, Asia Durr, and Amanda Zahui B.
The Liberty underwhelmed last year, to the point where coach Katie Smith was fired after the season. Walt Hopkins joins as first-year head coach, and this team may actually be overvalued at +4750. There is clearly Ionescu hype (and big-market love) priced into the number. Better value can be had elsewhere, especially given that a trade of Tina Charles is likely.
INDIANA FEVER +5250
It's the first year as GM for WNBA legend Tamika Catchings, as she enters a rebuild that has been going on pretty much since she retired. That said, this team has some promising pieces: All-Star Game MVP Erica Wheeler, gifted big Teaira McCowan, and veteran leadership from Candice Dupree. They also have the #3 pick in the draft, where they could potentially draft Baylor's Lauren Cox or Satou Sabally from Oregon.
They also get a coaching upgrade as Marianne Stanley replaces Pokey Chatman. This young roster could surprise and definitely has a lot of upside, but their ceiling is more likely to be a playoff berth than a title. They have one of the weakest home courts in the W, so I'll be looking to play the Fever on the road and in games when they're catching a lot of points.
ATLANTA DREAM +8000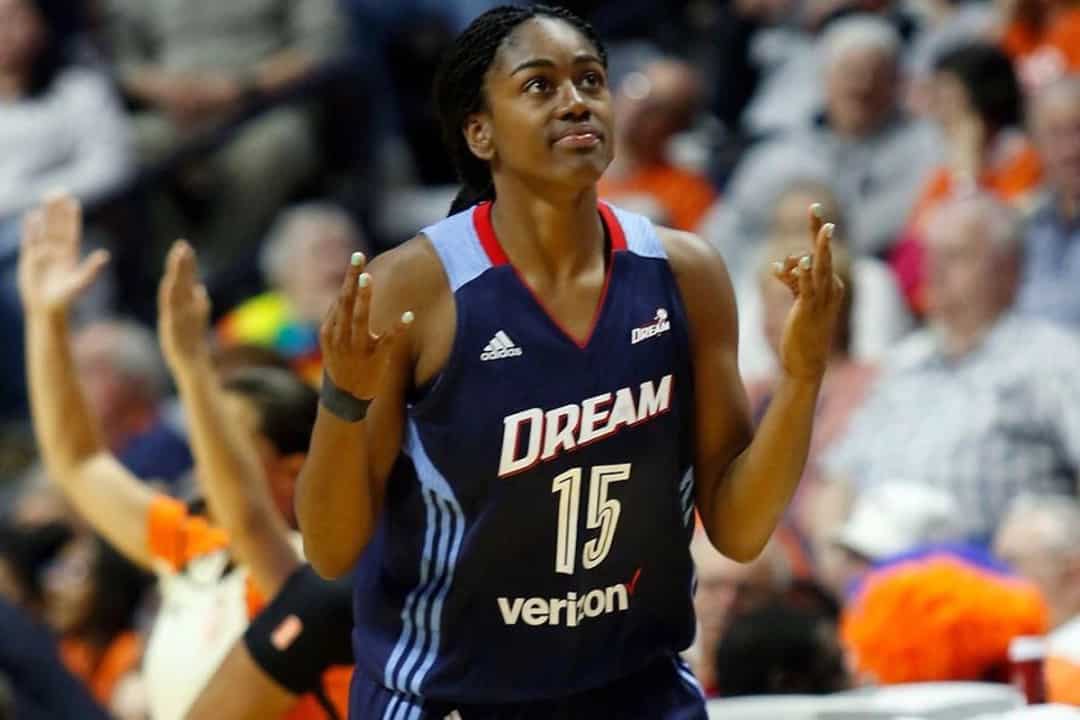 The Dream was ravaged by injuries last season as Angel McCoughtry and Tiffany Hayes both failed to meet the levels of productivity the Dream depended on in their 2019 playoff run. Angel left for Vegas, and Nia Coffey and Jessica Breland are now with the Mercury.
That said, the Dream made some big, big moves that make them very likely to return to their 2019 form. Shekinna Stricklen and Courtney Williams joining the Dream give them a huge part of the core that made the Sun finalists last year. They also added veteran Glory Johnson. Atlanta also holds the #4 pick in the draft they can use to fortify their frontcourt, possibly Ruthy Hebard of Oregon or Miami's Beatrice Mompriere.
80-1 for a team with this much talent, and a coach this good (Nikki Collen) is an absolute head-scratcher, an oversight by the oddsmakers,  and an automatic play.
This is, far and away, the best value on the entire board. They shouldn't be more than 20-1. I expect them to make the playoffs, at which point my 80-1 bet can be hedged.
DALLAS WINGS +10000
Not much to see here. The Wings are in the middle of a multiyear rebuild, the organization is famously in disarray and every star player they get (Cambage, SDS) seems to run screaming for the exits.
They hope coach Brian Agler can bring some much-needed stability and pinning their hopes on reigning Rookie of the Year Arike Ogunbowale (if the last name looks familiar, and you play a lot of NFL daily fantasy, it may be because her brother is a running back for Tampa Bay). But the rest of their roster is kind of a mess filled with glaring holes.
Not much value here, even at 100-1.
EARLY LEANS: Sparks, Storm, Dream.