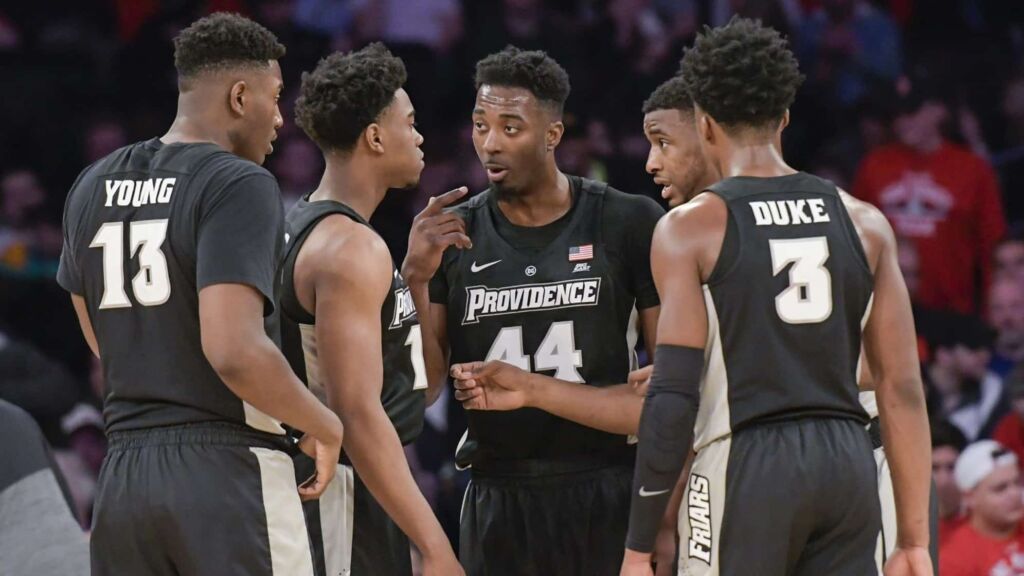 We've reached that point in the season. The point where about 12 to 16 teams basically enter their own playoff mode. Sure, it could have been injuries or perhaps they were young and finally figured out how to play together. Whatever the excuse, these teams are the epitome of bubble teams that are desperate for wins.
1. Providence Friars
This is the biggest mystery team in college basketball. A few weeks ago the Friars season was looking pretty bleak. Providence had losses to Northwestern, Penn, Long Beach State and Charleston but that was all in November. Sine then they've swept Marquette & Georgetown and scored wins over Seton Hall, Creighton, & Butler.  Coming into the season I was high on Providence because they're experienced and well coached with Ed Cooley at the helm.
Upcoming games: @ Villanova, vs Xavier,  vs DePaul
Win all three and I think they're in. Beat Xavier and DePaul and I think you'll be in position to get in with a win or two in the Big East tournament.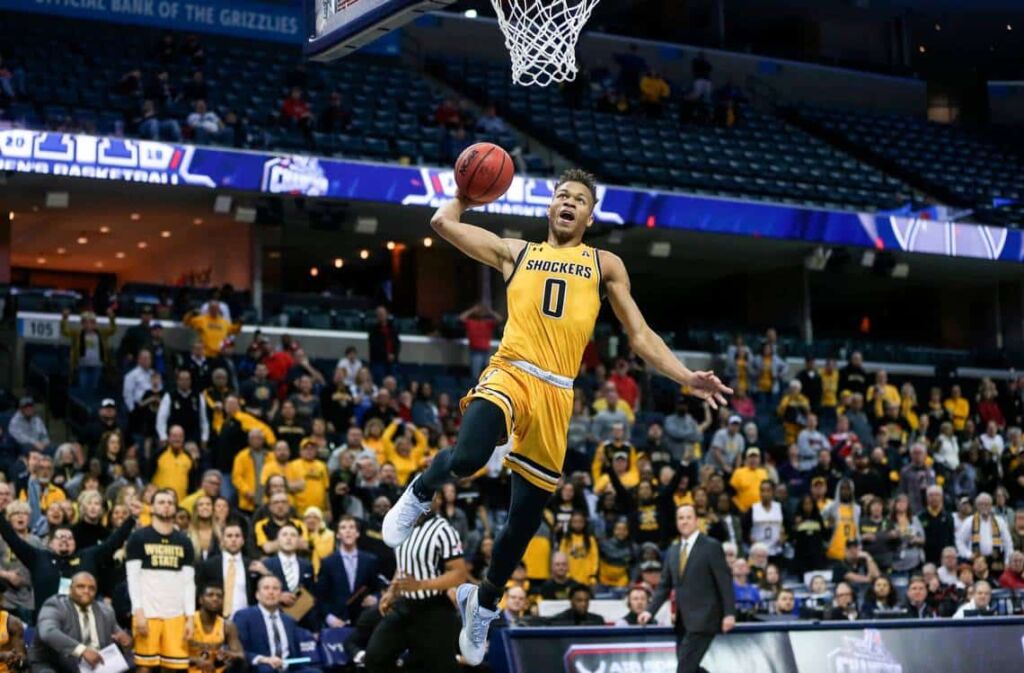 2. Wichita State Shockers
The Shockers started the season 15-1 and I was convinced this team was going to easily make the field of 68 but then came a stretch when they lost 5 of 7 games. This Wichita team is incredibly young so perhaps the mid season struggles make sense. Regardless, head coach Gregg Marshall needs to end the regular season hot if the Shockers want to have another great March. Wichita has wins over South Carolina, Oklahoma, VCU, Memphis but they're going to need a few more to seal their fate.
Upcoming games: vs Temple, @ SMU , @ Memphis, vs Tulsa
That's not an easy schedule at all. Temple can be a tough out and the Owls beat Wichita in Philadelphia a month ago. Memphis is about as on the bubble as a team can get. SMU & Tulsa have had good years and believe they are still alive to make the tournament. If the Shockers can go 3-1 with winning their home games I think they'll be in the field of 68.
3. UCLA Bruins
What? The Bruins? Don't look now but Mick Cronin has the Bruins playing their best ball of the season at the right time of the year. Cronin is in year one in Westwood so perhaps we wrote the Bruins off after losses to Hofstra, Cal State Fullerton, & Washington State. Then came the turning of the tide. The Bruins are 9-2 since January 19th and that includes sweeping Colorado, & beating Arizona in Tucson. The Bruins are not only thinking NCAA Tournament but also PAC 12 regular season title.
Upcoming games: vs Arizona State, vs Arizona, @ USC
Each one of those games are tough. Arizona State & USC are fighting for their post season lives as well. If UCLA can win out they'll win the Pac 12 regular season title and most likely lock up a NCAA Tournament bid.
4. Indiana Hoosiers
Just three weeks ago Indiana hit a losing streak that had all of us thinking they were in trouble but the Hoosiers and Archie Miller scored some huge wins against Iowa, Minnesota and a top 10 Penn State team and suddenly there is life in Bloomington. Indiana really doesn't have any horrible losses so that's good. Their best wins are against Florida State, Michigan State, Iowa & Penn State. That alone has me thinking the Hoosiers should be in the big dance. They still need to finish strong though.
Upcoming games: @ Purdue, @ Illinois, vs Minnesota, vs Wisconsin
That's not a easy slate of games especially with Minnesota & Purdue fighting for their existence. Illinois and Wisconsin are quality teams who should be dancing so those wins could score big for the Hoosiers. I'm thinking 3-1 down the stretch and they are good.
5. Mississippi State Bulldogs
Ben Howland and the Bulldogs are sneaky good this year but they can't afford anymore losses to teams they should beat. Forward Reggie Perry is an absolute stud who could be one of the names that will stand out if they make the field. The resume has some bad losses and if they don't make the field they'll look back at those losses to Louisiana Tech, New Mexico State, Ole Miss & Texas A&M and say what if? Sure, they swept Arkansas and beat Florida & South Carolina but they'll need more if they want to dance.
Upcoming games: vs Alabama, @ Missouri, @ South Carolina, vs Ole Miss
The Bulldogs really need to go 4-0 here. Sure they might be able to get by ending the season 3-1 but that loss can't be to Missouri or Ole Miss. Alabama & South Carolina are just on the outside fighting for life making those matchup must see tv.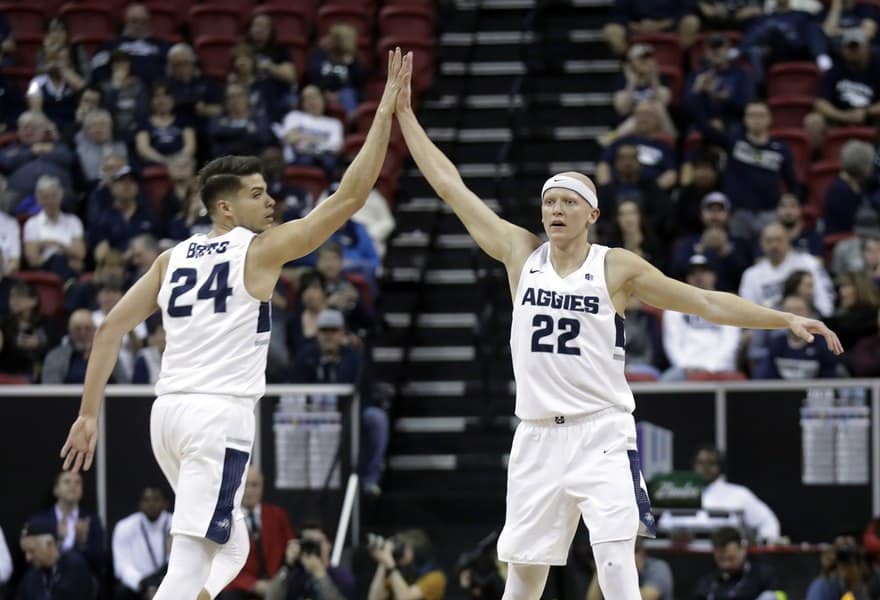 6. Utah State Aggies
Utah State when fully healthy is a team that could not only has a shot to win the Mountain West conference tournament but I think this team could do some damage in the NCAA tournament. They just need to get in the field. The Aggies had one bad three game stretch of the season and other than that have been great all year. They've beaten Florida, LSU away from home.
Upcoming games: vs San Jose State, @ New Mexico
Those are both must win games. Despite New Mexico being somewhat down it's never easy to win a game in "The Pit". If Utah State wins out on the regular season I expect them to make a run to conference championship game where they will most likely face off against San Diego State.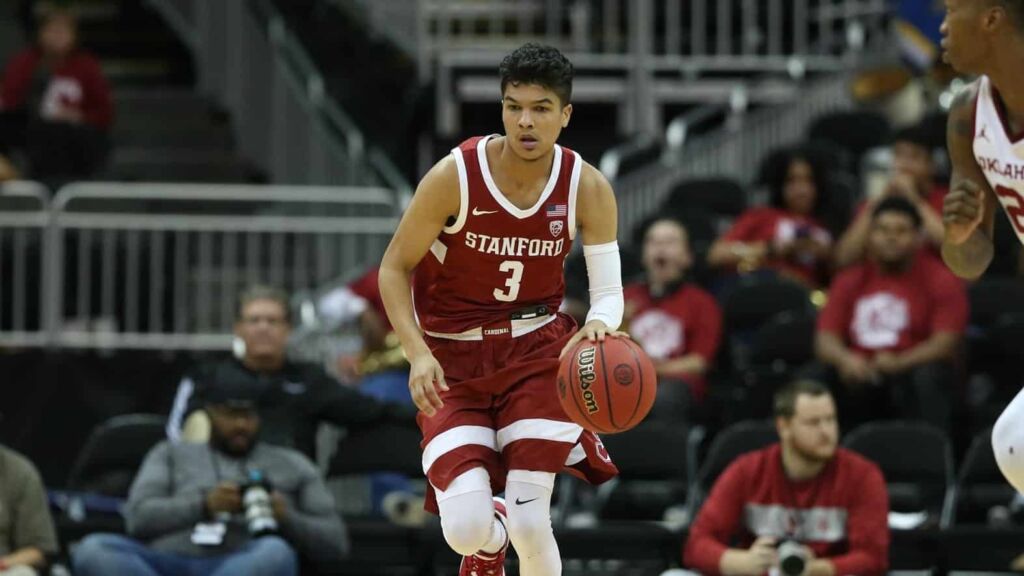 7. Stanford Cardinals
The Cardinals have been somewhat of a surprise team this year. Led by forward Oscar da Silva and guard Tyrell Terry this team jumped out as a for sure tournament team throughout the early months of the season. Then came a stretch in late January where Stanford dropped 7 of 8 including a couple overtime thrillers. The Cardinals have now responded with two back to back big wins and are still looking good if they can finish the season strong.
Upcoming games: vs Utah, vs Colorado, @ Oregon State, @ Oregon
If Stanford can figure a way to go 4-0 or 3-1 to close out the season. 3-1 is more likely so they'd end the season with a 21-10 mark heading into the Pac 12 tournament where they'd still need a win or two to push themselves into the field.
8. Arkansas Razorbacks
I've got to think that Arkansas is probably one of the best teams on this list. The Razorbacks have battled injuries and had some real close losses but make no mistake if this team gets in the field they can do real damage. Led by guard Mason Jones who averages over 20 points and 6 boards per game this guy would be a matchup problem for anyone they face. The Razorbacks just like all the teams on this list must find a way to finish the season strong.
Upcoming games: vs Tennessee, @ Georgia, vs LSU, @ Texas A&M
All these games are winnable and to be honest they need to win them all. Perhaps 3-1 should still do it but if they win all four they'll be 21-10 heading into the SEC tournament.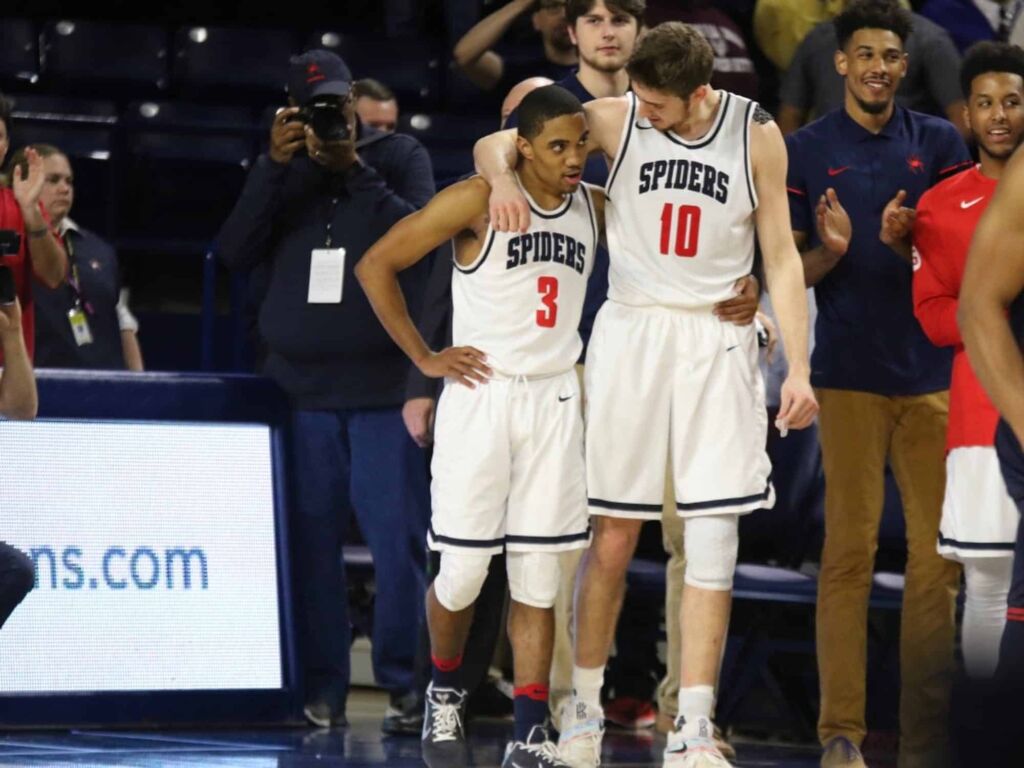 9. Richmond Spiders
The Spiders were trending in the right direction with a blow out win over rivals VCU and had won 5 in a row before losing a close one at St. Bonaventure this weekend. I know the Bonnies are pretty good team but the committee probably won't make much note of that. Still, The Spiders find themselves in a good spot schedule wise.
Upcoming games: @ George Washington, vs Umass, vs Davidson, @ Duquesne
They need to win out here and it won't be super easy. Umass is playing better and Davidson is red hot right now. Duquesne is the best of the bunch but Richmond is capable of beating all of these teams left on the schedule. If they win out they'll be 24-7 heading in the conference tournament.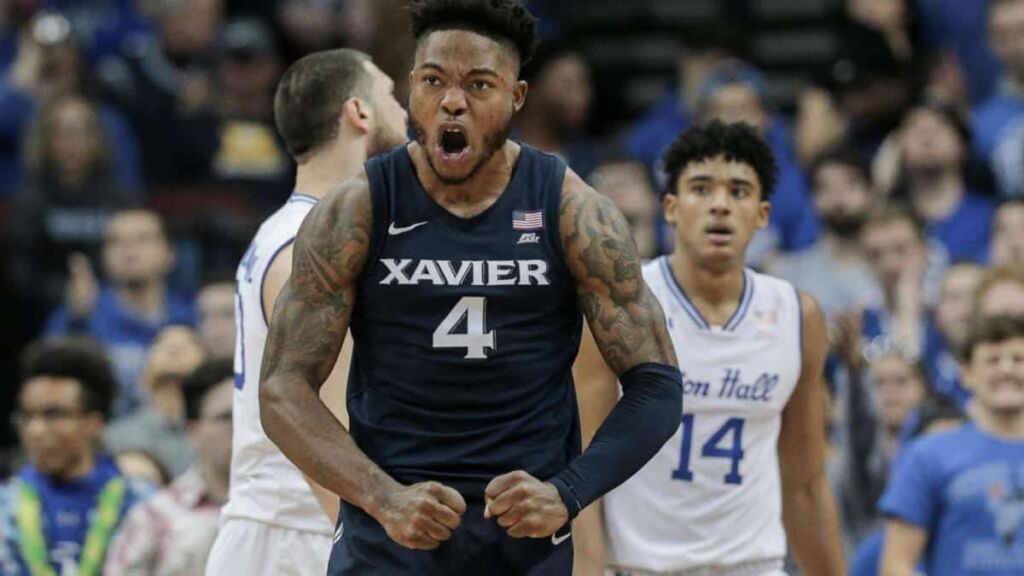 10. Xavier Musketeers
This team really doesn't have any horrible losses. Sure, a close loss to Wake Forest is perhaps one you'd circle but other than that this team has some great wins and no bad losses. Plus this team is deep and playing their best ball of the season of late. Naji Marshall, Tyrique Jones & Paul Scruggs are about as good of a big three as it gets. Now can the Musketeers close out the regular season strong and get into this field of 68?
Upcoming games: vs DePaul, @ Georgetown, @ Providence, vs Butler
That's a brutal schedule. DePaul is better than their record indicates but that's a must win for the Xavier. Georgetown & Providence are fighting for their lives and well Butler is damn good team. If Xavier goes 3-1 here I think they are in. 2-2 and they'll still have some work to do in the Big East tournament.
11. NC State Wolfpack
The Wolfpack scored a huge 20 point win over rival Duke to really wake up their tournament chances. Sure, they followed that with a home loss to Florida State but NC State still has time to do this. One of the big keys for NC State was getting guard CJ Bryce back from injury. They'll need Bryce down the stretch if they really want to be dancing in March. The resume's best wins are Duke, Wisconsin, Virginia & Notre Dame. The only real bad loss is perhaps Boston College the rest aren't bad.
Upcoming games: @ North Carolina, vs Pittsburgh, @ Duke, vs Wake Forest
I'm thinking 3-1 here should really get them to where they need to be. They'd be 20-11 heading into the ACC tournament where they'd probably need to do a little work still. Win at Duke and perhaps you punch that ticket.
Other teams not dead in the water yet include: Oklahoma, Georgetown, Cincinnati, Memphis, South Carolina, USC, Purdue, Alabama, VCU, Minnesota.