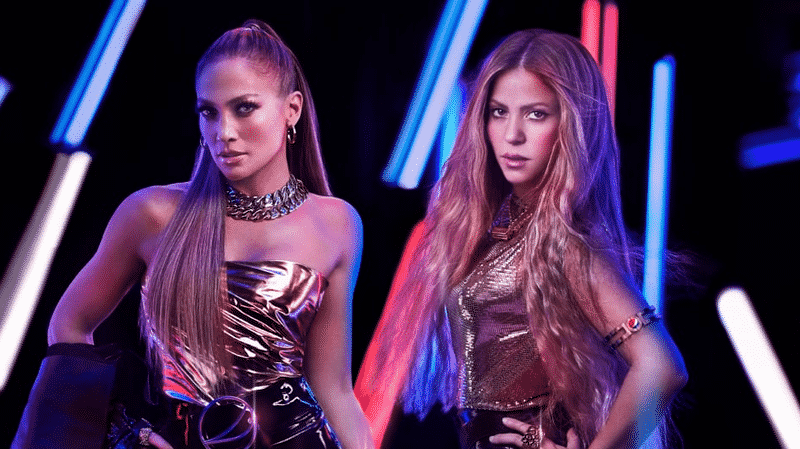 Sure, sure. You have your bets placed on the over, and you put in your pick to win it all. We all know, though, that the most fun Super Bowl bets surround the MVPs — Most Valuable Pop stars. Don't know which way to bet when it comes to most sequined-filled portions of the program? Fear not, I, Mrs. Sean Stacking the Money Green, am here with some leadpipe locks.
D LOVATOS HAIR ANY OTHER COLOR OR HIGHLIGHTS (+165)
We just saw Demi come off of an emotional dark-haired Grammys comeback performance, which won her a ton of acclaim. She's going to be looking to differentiate her Super Bowl look in order to remind people that she is a huge pop star, which means changing your hair color frequently. Plus, we can't underestimate the Billie Eilish effect, which will have a lot of this years' singers getting back to their multi-colored roots.
D LOVATO WEARS ANY OTHER BOTTOMWEAR (+180)
We're not going to see another gown so soon after the Grammy's performance, and even though we'll be in Miami, I don't see her going with shorts for the National Anthem. Demi's at a place where she's really asserting that she's the boss of her own life and career, which leads me to believe she'll show up in pants.
WILL ALEX RODRIGUEZ BE SHOWN DURING HALFTIME (+200)
The halftime show is, well, the Super Bowl of pop music events, and we can expect some history-making plays from J-Lo, who, at 50 years old, is at the top of her game. Just as the cameras cut away to the loved ones of players when they score touchdowns, we can expect to see A-Rod celebrating as Jenny from the Block brings it all the way home.
HOW MANY WARDROBE CHANGES FOR JENNIFER LOPEZ OVER 2.5 (-140)
This is a woman who invented taping dresses to your boobs, and also wore a disco ball to last year's Oscars. J Lo loves a costume. Plus, having Shakira onstage gives her plenty of chances to sneak off and change. Definitely take the over.
WILL SHAKIRA AND J-LOPEZ TWERK DURING HT SHOW NO (-300)
Twerking is a specific dance move. It doesn't just mean shaking your ass — which I have no doubt both J Lo and Shakira will do. Proper twerking peaked in 2013, and it isn't really a Latin move, so it's doubtful that either, much less both of them, will be twerking girls this half time.