It's that time of year again. College basketball has over 300 teams and for some it can be a bit overwhelming which is why we have the Dantabase breakdown the top 50 games of the weekend.

50. North Texas @ Louisiana Tech
Louisiana Tech hit a bit of a rough patch in the season over the past couple games. North Texas is much better than their record indicates and seems to be a team coming on in the Conference USA.
49. Richmond @ George Mason
Richmond was looking like a NCAA tournament team but they just lost their top scorer Blake Francis for 4-6 weeks which means every game is going to be a key game for the Spiders.
48. Georgia @ Mississippi State
Anthony Edwards is probably going to be the top pick of the NBA draft but he'd sure like to take the Dawgs dancing in what should be his only year of College Basketball.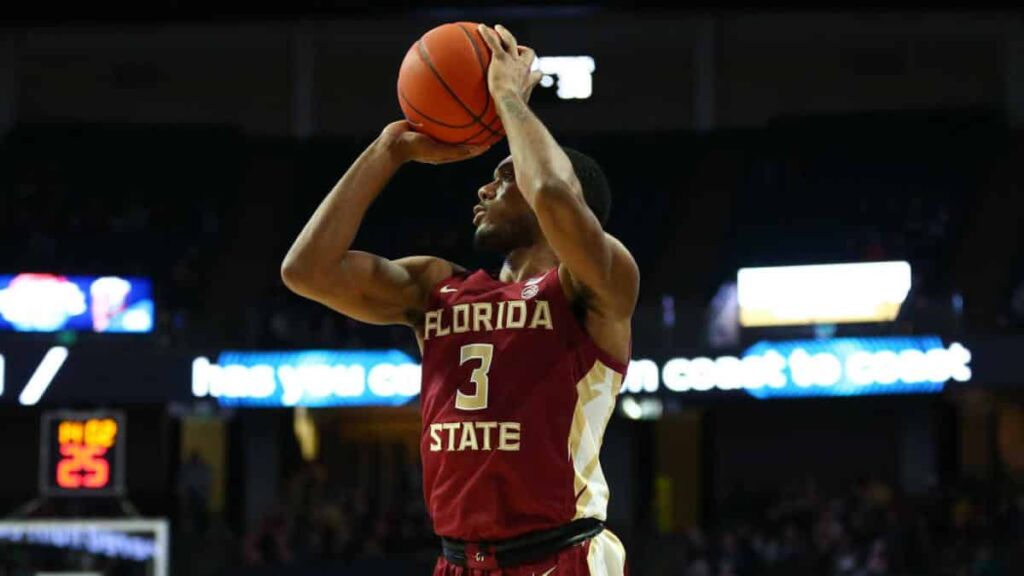 47. Florida State @ Miami (FL)
With Louisville playing at Duke this weekend Florida State could really get some separation in the ACC having already won at Louisville.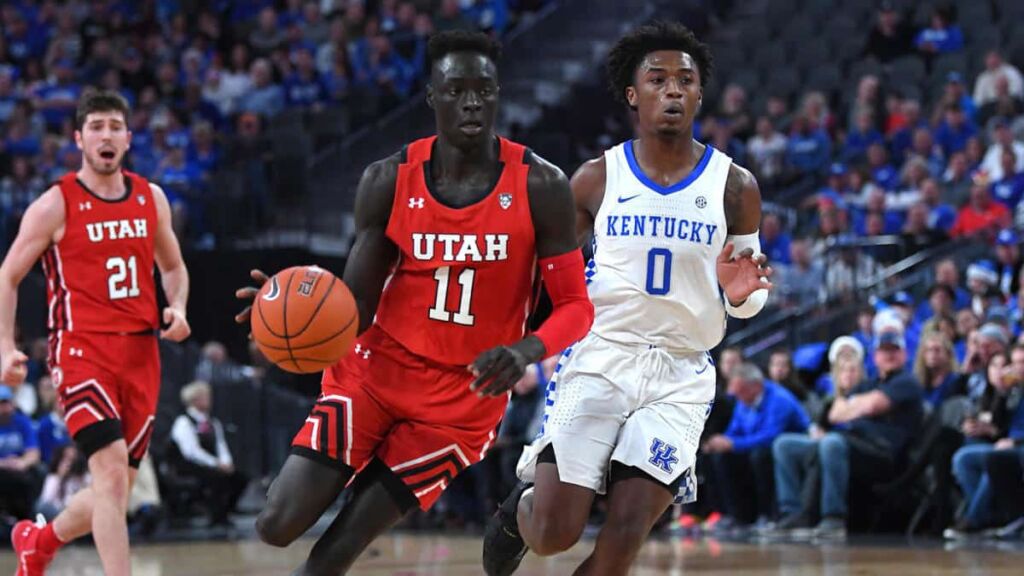 46. Utah @ Arizona State
Utah had some nice wins earlier in the year but they've hit a slump getting blown out in their last two on the road. Both these teams need this win.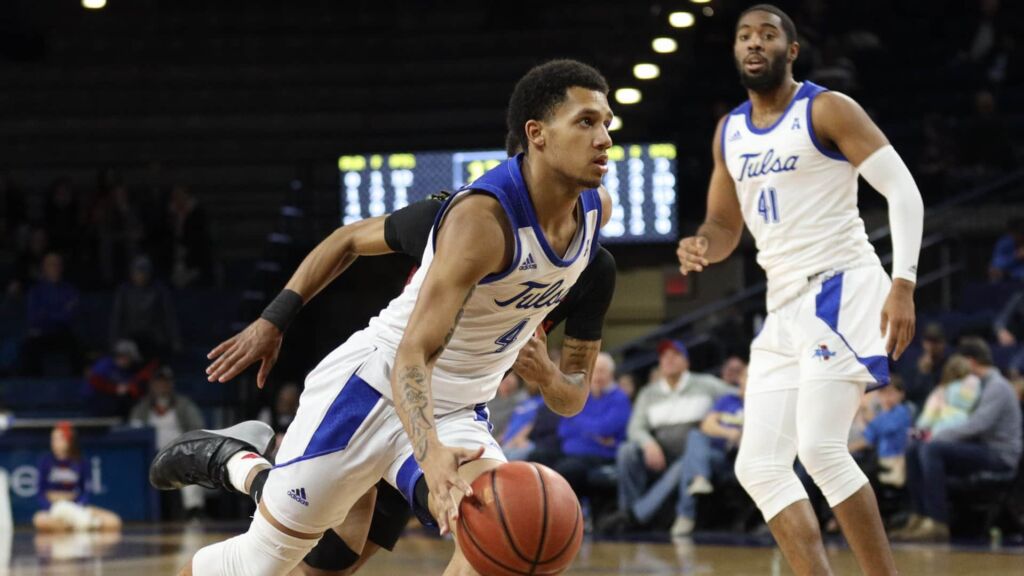 45. Tulsa @ Tulane
Don't look now but Tulsa is at the top of the AAC and looking to surprise the College basketball world. Former Georgia State head coach Ron Hunter is in year one at Tulane but he already has the Green Wave playing at their highest level in years.
44. North Carolina @ Pittsburgh
It's desperate times for North Carolina and they just lost to Pittsburgh in Chapel Hill in the past two weeks. Now they travel to Pittsburgh against a Panther team that needs as many wins as they can get being that they are a bubble team.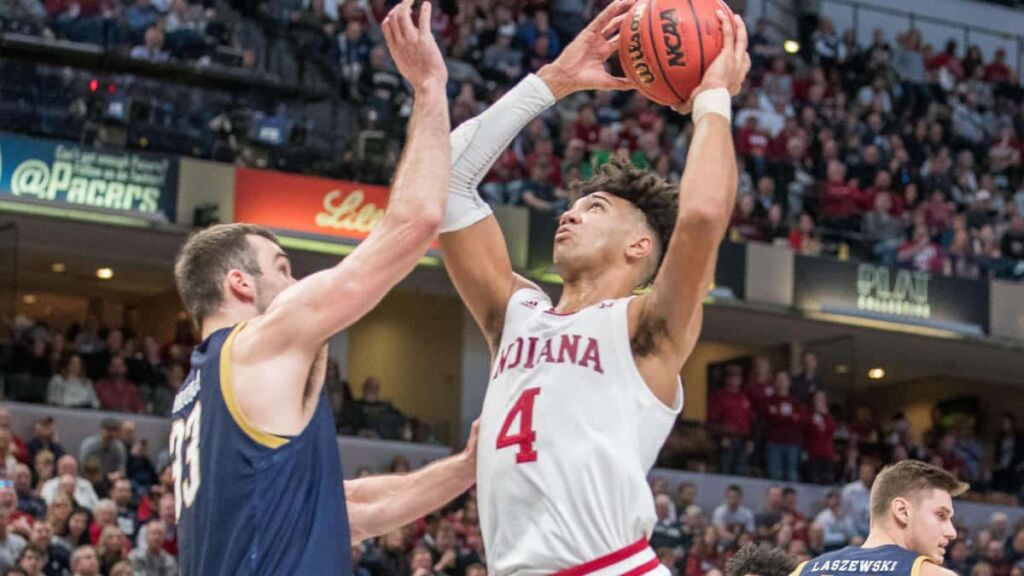 43. Indiana @ Nebraska
Nebraska has been a huge disappointment but they've still been a thorn in the BIG TEN's side when opposing teams have to play in Lincoln. Here's Indiana's turn to see if they can grab a W on the road.
42. Buffalo @ Central Michigan
Central Michigan is currently in 1st place in the MAC and Buffalo has been the pride of the MAC the past couple years. Here's where we find out if Central Michigan is the real deal or not.
41. Missouri @ Alabama
Alabama just upset their hated rival in undefeated Auburn in Tuscaloosa. The Tide have really been trending in the right direction the past few weeks but they must avoid a let down game at home against Missouri.
40. Saint Mary's @ Pepperdine
Saint Mary's has been really impressive this year but they need not sleep on this game. I've had the opportunity to watch a few Pepperdine games and have came away pretty impressed with their team and their development.
39. Charlotte @ Western Kentucky
Western Kentucky was the preseason favorite to win the Conference USA but Charlotte has came out of nowhere to contend for the C-USA title. This one should be a good one.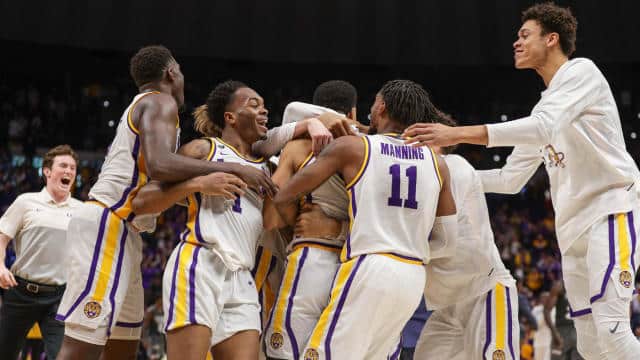 38. LSU @ Ole Miss
LSU is currently undefeated in the SEC and sitting at the top. They've had a few close calls recently and can't afford a loss to a struggling Ole Miss team.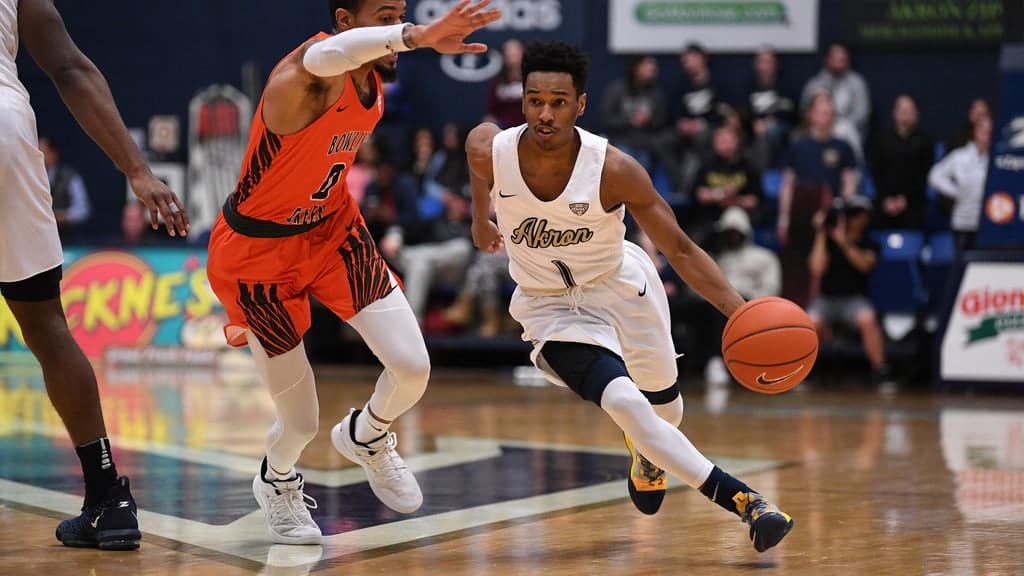 37. Toledo @ Akron
Akron is top team in MAC in the other division and they're for real. Toledo is solid but in my eyes Akron and Kent State are the cream of the MAC. We'll see if they knock a good Toledo team further down the MAC standings.
36. Temple @ SMU
Both these teams hit mid season slumps the past week or two. Temple finally came to life in a big home upset of Wichita State. SMU has dropped two in a row and needs this win.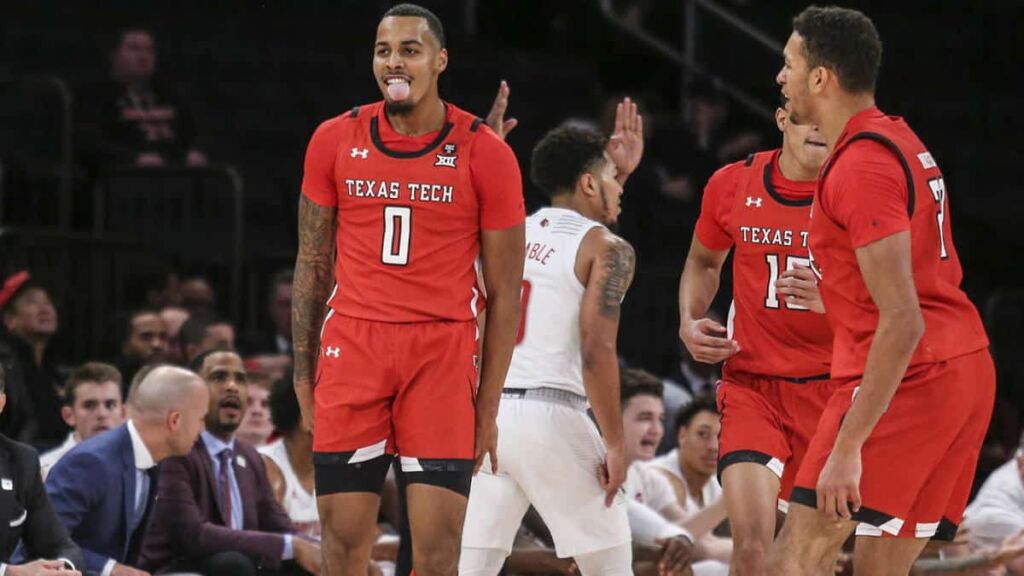 35. Iowa State @ Texas Tech
Texas Tech is a young team and getting better every day despite their recent losses to Baylor and West Virginia. Iowa State seems a bit down this year but they did play Baylor close in Waco and beat Oklahoma prior to that.
34. Oregon State @ Washington State
Oregon State is a bubble team needing as many wins as they can get. Washington State first year head coach Kyle Smith just got the Cougs biggest win in 13 years by beating top 10 Oregon in Pullman. Smith has Wazzu playing better and better as the season continues on.
33. Hofstra @ Charleston
William & Mary is currently at the top of the CAA but I'm a skeptic on that lasting. Hofstra and Charleston are right behind William & Mary and seem to be two of the better teams in the CAA.
32. Nevada @ San Diego State
We are running out of possible teams good enough to upset San Diego State on their quest for a perfect regular season. This is one of the losable games if you evaluate the schedule.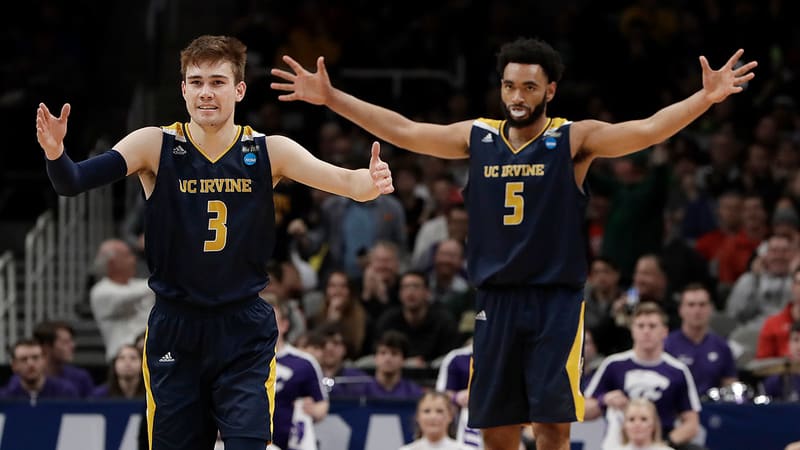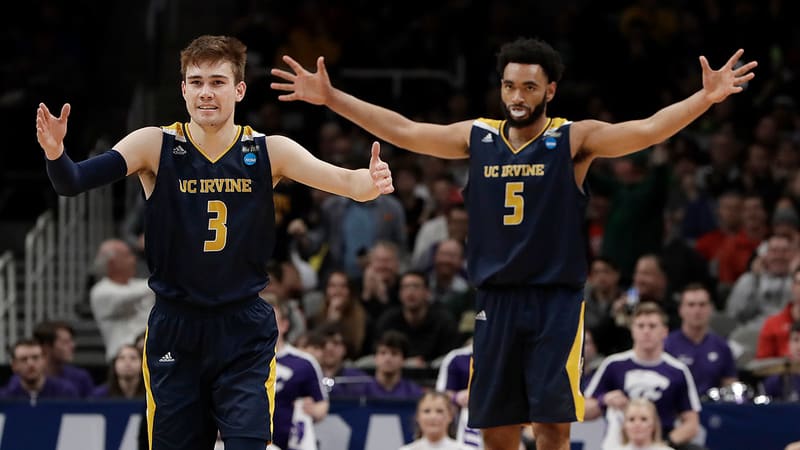 31. UC Riverside @ UC Irvine
The top two teams in the Big West go head to head in Irvine. UC Riverside isn't the UC Riverside of the past just ask Nebraska that. UC Irvine though appears to have found their stride winning a few big games the past couple weeks.
30. Uconn @ Villanova
Jay Wright and Villanova seem to be getting things together and they'll be a dangerous team to face come tournament time. Uconn on the other hand needs some big wins and they might be running out of chances.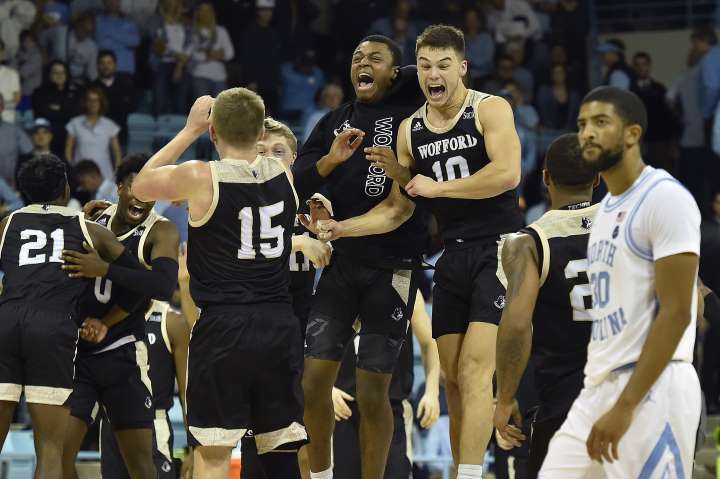 29. Furman @ Wofford
Two of the top teams in the Southern Conference prepare to do battle. This conference is a underrated conference who should have a few tournament teams in a year like this.
28. Clemson @ NC State
Back to back wins against Duke and North Carolina when's the last time that has happened for Clemson? Can they continue this momentum as both these bubble teams play in a big one.
27. BYU @ Gonzaga
BYU is better than people realize but it's still a tall order to beat Gonzaga in Spokane. Gonzaga has their eye on perhaps the top seed in the NCAA Tournament.
26. East Tennessee State @ Western Carolina
Another big one in the Southern Conference. East Tennessee State is at the top and should be in conversation for an out right bid considering what they did to LSU. The Buccaneers have been good for years but it's Western Carolina who has really surprised in this conference.
25. Stanford @ USC
Stanford has been the real surprise of the PAC 12 as they are sitting at the top of the conference currently. USC isn't far behind though and they'd love to hand Stanford their first L in conference play.
24. Seton Hall @ St. John's
Mike Anderson has really surprised people with this St. John's team. Seton Hall may be the best team in the Big East after a nice win at top 10 Butler. St. John's needs big wins if they are going to make the tournament and here's a great chance.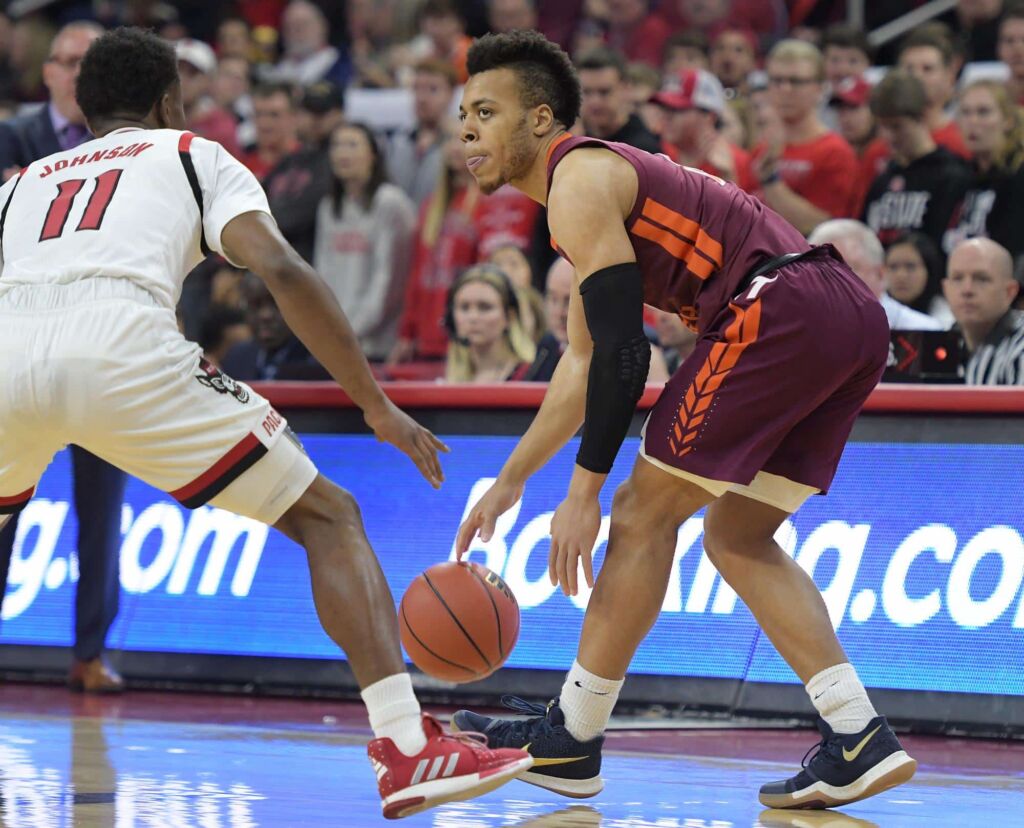 23. Syracuse @ Virginia Tech
The Hokies are the surprise of the ACC and Mike Young should be the ACC coach of the year if you ask me. The Hokies won in Syracuse two weeks ago but still remain a bubble team so they could really use a season sweep against the Orange.
22. West Virginia @ Kansas State
West Virginia is playing great basketball right now and should be a team to watch out for. Kansas State is struggling and has been all season but if there's any team that can play West Virginia style of basketball and be capable of the upset it's probably Kansas State.
21. Butler @ DePaul
DePaul has been one of the big surprises of the season but since conference play has started they've had some heartbreaking losses and could sure use a big conference win. Butler was playing like perhaps the best team in the nation prior to their last game. Can the Bulldogs regain their mojo and take down DePaul in Chicago?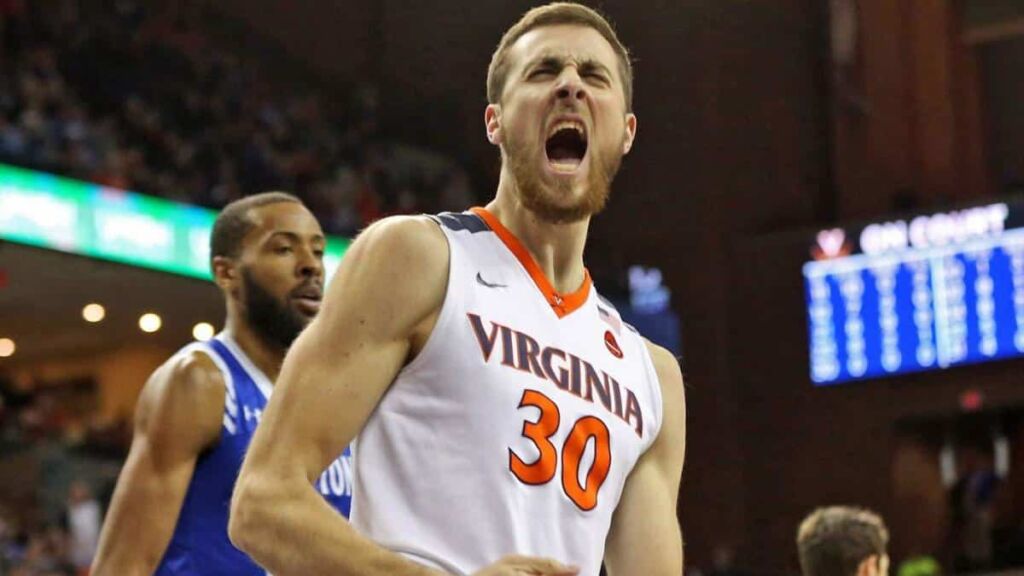 20. Virginia @ Georgia Tech
Things are getting desperate in Charlottesville. The Cavs played a good game on the road against Florida State but came up short. Georgia Tech is better than most realize and despite them being nixed from any chance of a postseason this year the Yellow Jackets might just be the 4th or 5th best team in the ACC.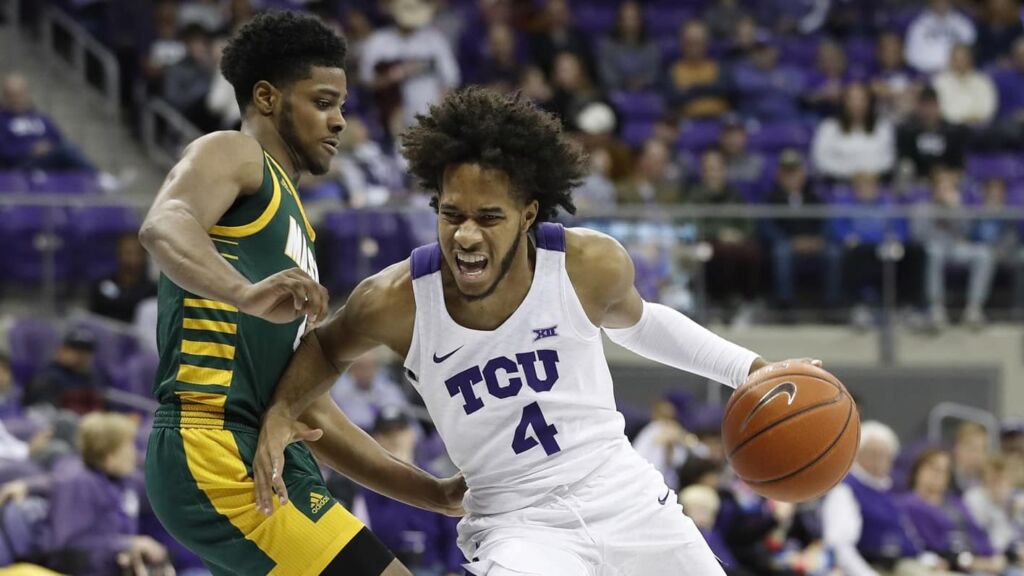 19. TCU @ Oklahoma
Talk about a team flying under the radar? No one is talking about Jamie Dixon and TCU. Oklahoma has been up and down all year and Lon Kruger could use a big win at home.
18. Ohio State @ Penn State
Both these teams were ranked and looking like for sure tournament teams. It's still not time to panic as both are most likely in right now but these teams have had a tough January. Ohio State blew out Penn State in Columbus earlier in the year. Can the Nittany Lions get some revenge?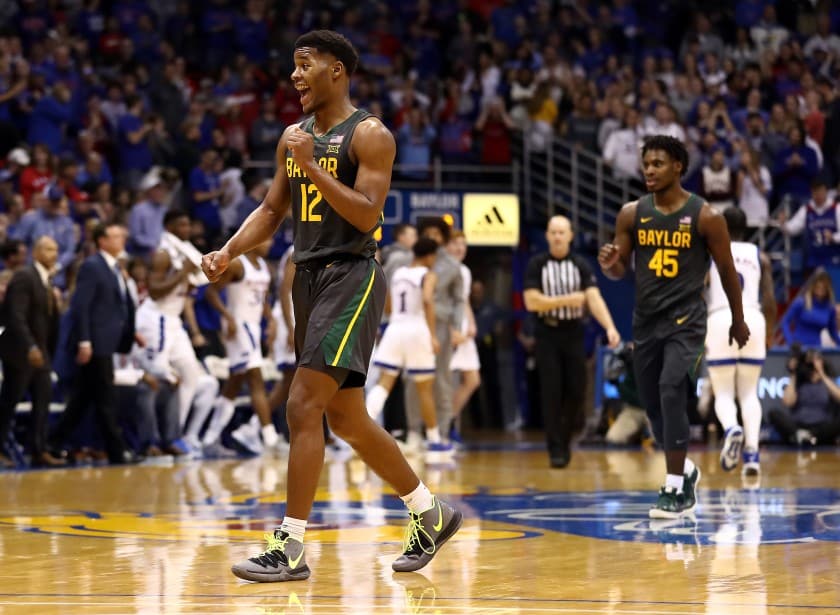 17. Baylor @ Oklahoma State
Baylor has the best resume of anyone if you ask me. Which is why I have them as the top team in the country. The road is always tough but it's even tougher when you are a top 10 team. Oklahoma State has hit a mid season slump and would love to jump out of it with a win here.
16. Oregon @ Washington
Oregon can't get swept in the state of Washington right? Fresh off getting upset by Washington State the Ducks need a big win here if they want to win the Pac 12 regular season title.
15. St. Bonaventure @ VCU
One of the hottest teams in the nation has to be St. Bonaventure but VCU is coming off their first home loss in quite some time. Both these teams are players in the A10 but something has to give.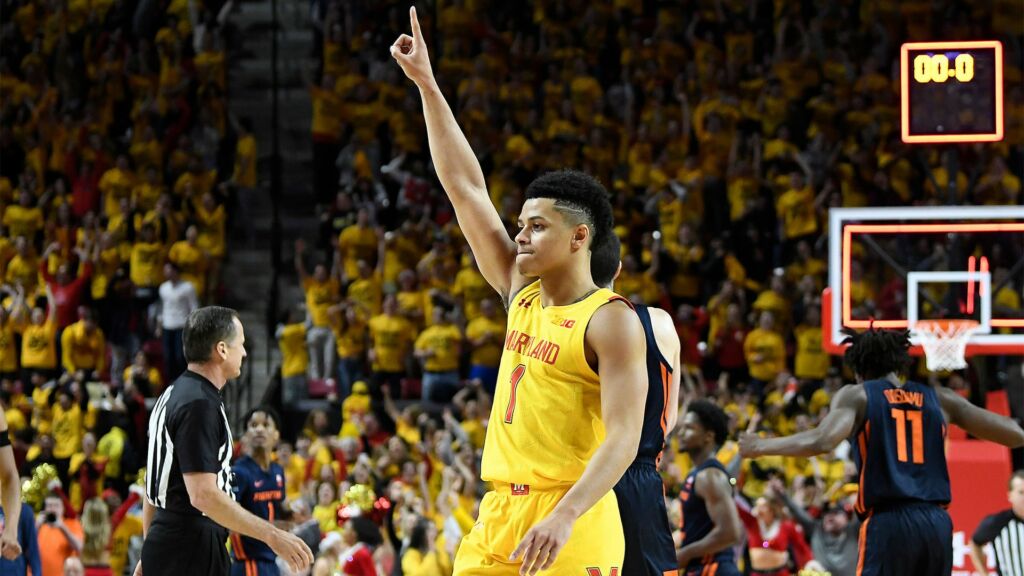 14. Purdue @ Maryland
Maryland can't buy a road win to save their life but luckily for them this games at home. Purdue is fresh of gigantic win against Michigan State can the Boilermakers do it again?
13. Marquette @ Georgetown
Georgetown has had quite the crazy season. They lost a ton of their team to transfers but then ran off a bunch of wins after their departures. The Hoyas still need every win they can get if they want to be dancing and here's a great opportunity.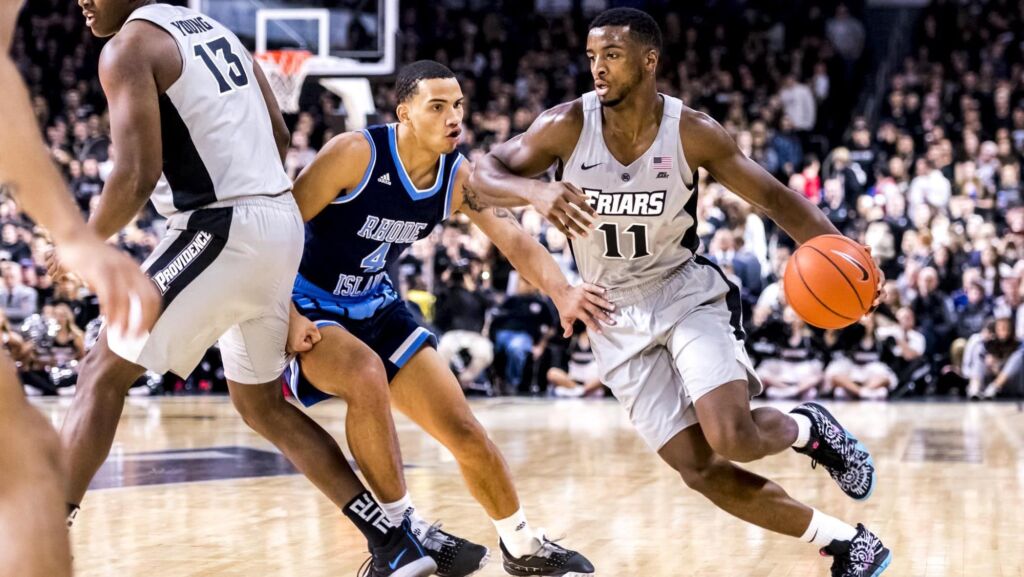 12. Providence @ Creighton
Providence may have been awful to start the season but since Big East play has started they've been just about as good as anyone. Creighton should of beat Villanova at home and after losing to Georgetown they could sure use a big conference win.
11. Wisconsin @ Michigan State
Michigan State is coming off the bad loss to Purdue and needs to get back on track. Wisconsin has quietly been grabbing some nice wins the past few weeks.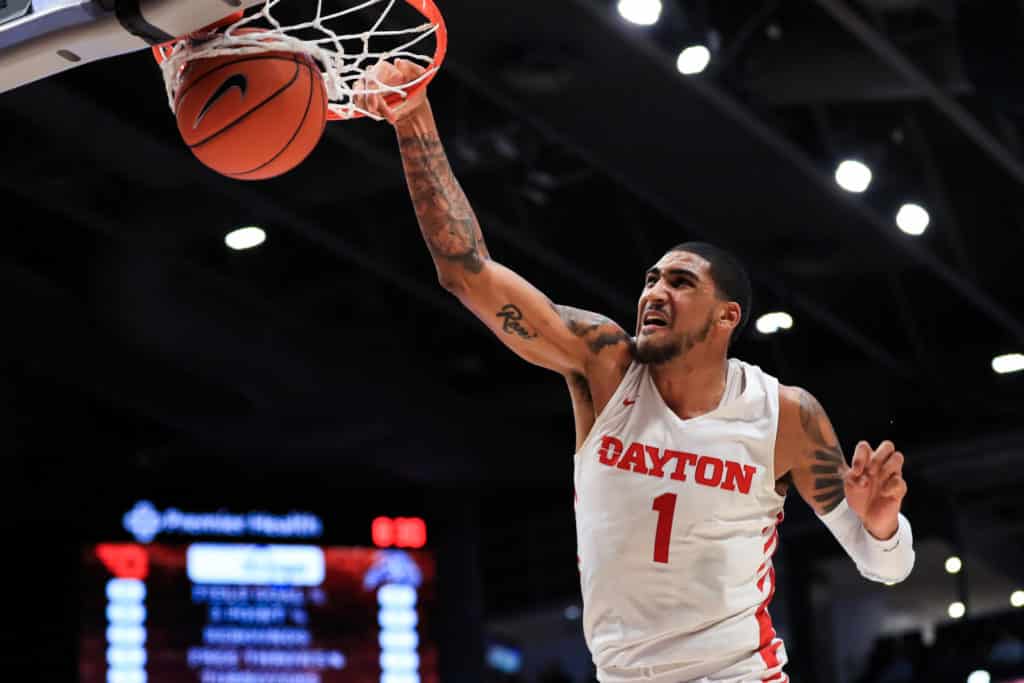 10. Dayton @ Saint Louis
Dayton is the best team in the Atlantic 10 but if there was ever a game they could lose perhaps it's this one. Fresh off a big win against VCU perhaps the Flyers will be reading their own press against a good Saint Louis team.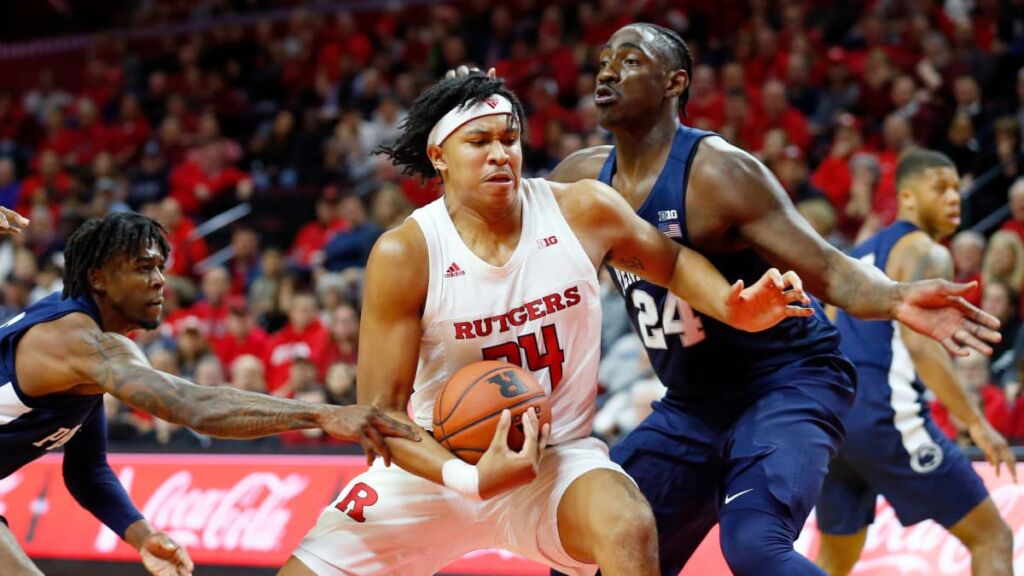 9. Minnesota @ Rutgers
Rutgers basketball? Rutgers basketball? They haven't been to the NCAA tournament since the early 90's but if they keep on they'll be there. Minnesota is quite hot as well as they took down Michigan and Penn State within the past week.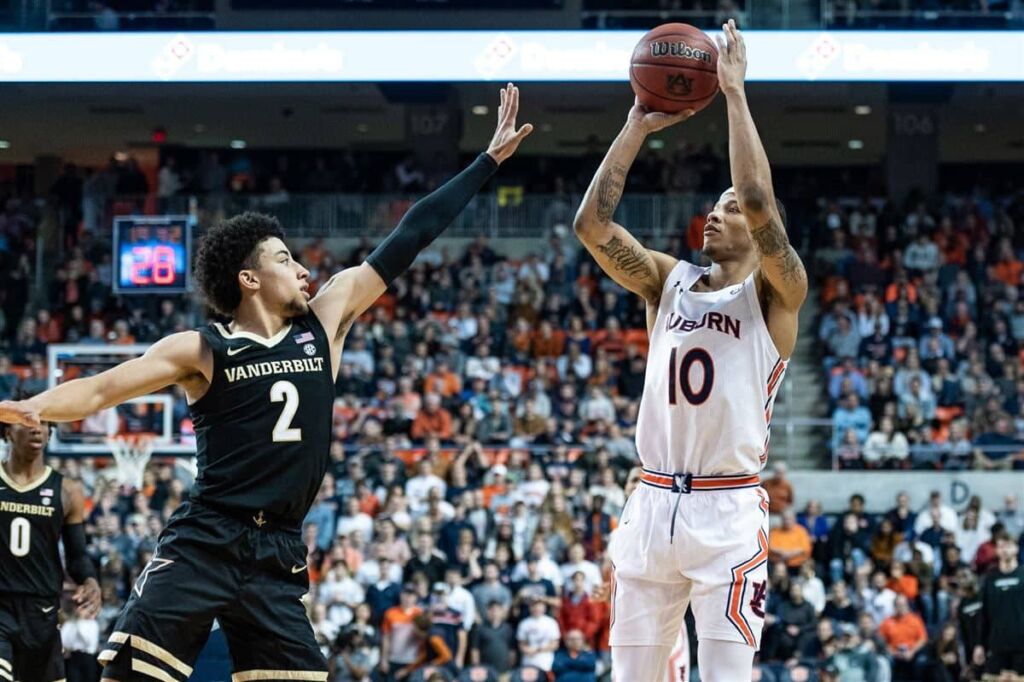 8. Auburn @ Florida
Auburn was undefeated before rival Alabama took them down in Tuscaloosa and now comes the 2nd part of the road trip with a game against rival Florida. The Gators are a bubble team that needs a big win.
7. Houston @ Wichita State
These are the two best teams in the AAC if you ask me but perhaps Memphis is in the mix. Wichita is coming off a tough loss at Temple and had a scare against Uconn so the Shockers could use a nice home win here.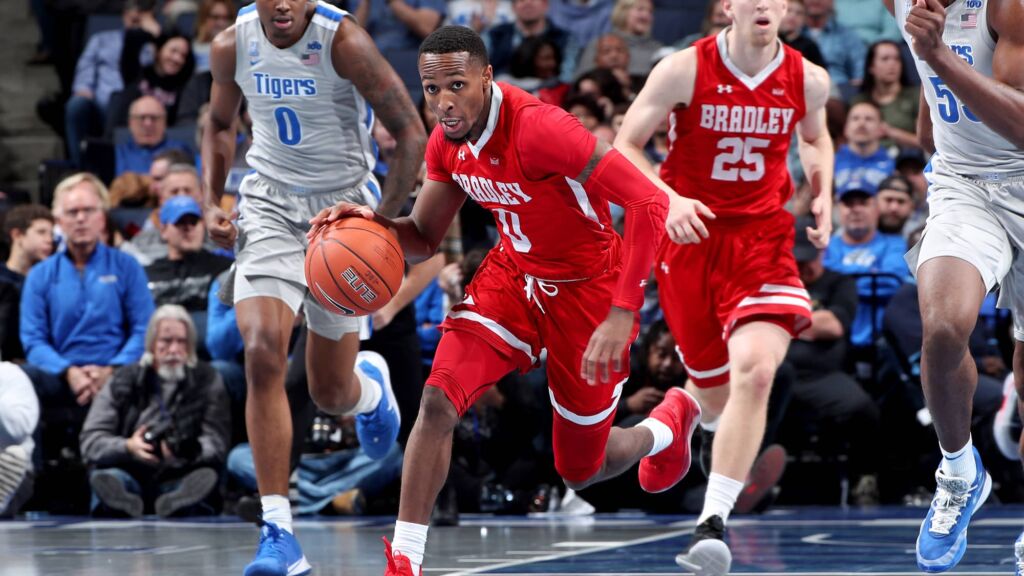 6. Northern Iowa @ Bradley
The top two teams in the Missouri Valley meeting for the first of two meetings. Both these teams could do some damage in the NCAA tournament if they get in.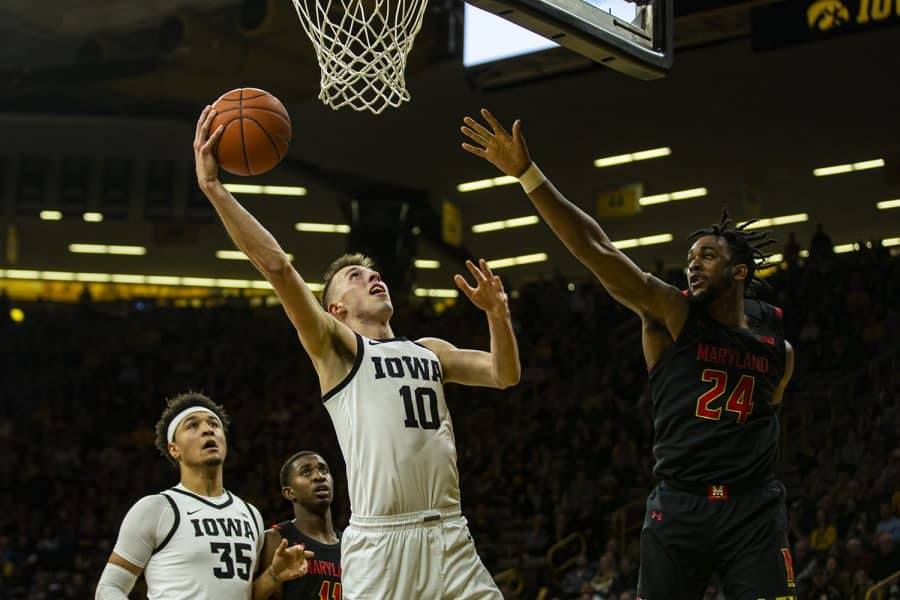 5. Michigan @ Iowa
Michigan has hit a bit of slump in January and could use a huge road win. Iowa took down Maryland in Iowa City last week and look to do it again against the Wolverines.
4. Kansas @ Texas
Kansas took a bad home loss to Baylor and responded well after against Oklahoma. Texas and Shaka Smart could use a big time win here. It's a make or break year for Smart and although the Longhorns should be dancing in March they could use some excitement around the program.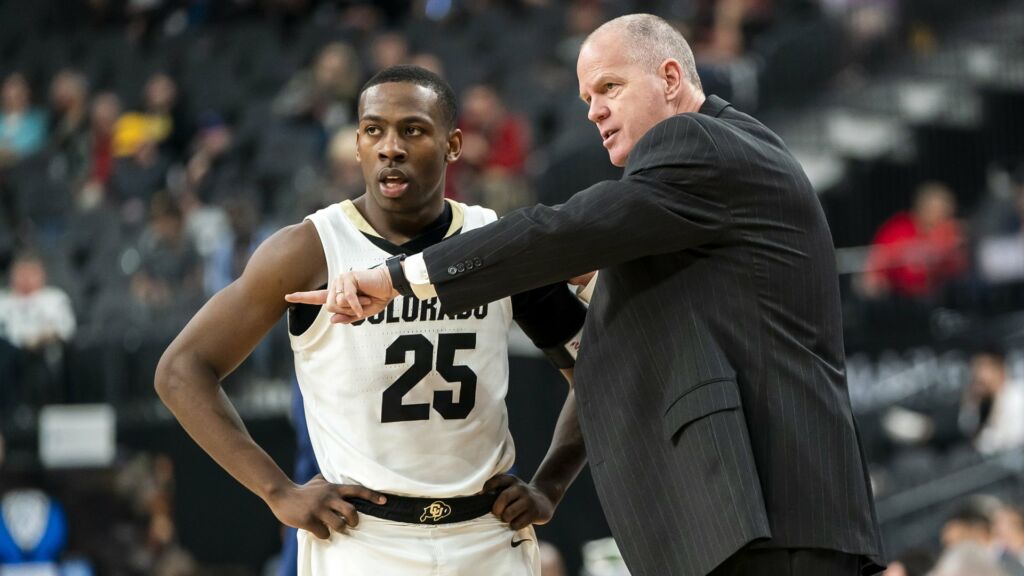 3. Colorado @ Arizona
This is a huge Pac 12 game here. Colorado just won at Arizona State and if they can get the sweep in Arizona against both ASU and the Wildcats then the Buffaloes have to be thinking they are the frontrunners to win the Pac 12 regular season title. Arizona is fresh off a nice win against Utah and need a big win here to remain in the race for the Pac 12 regular season title.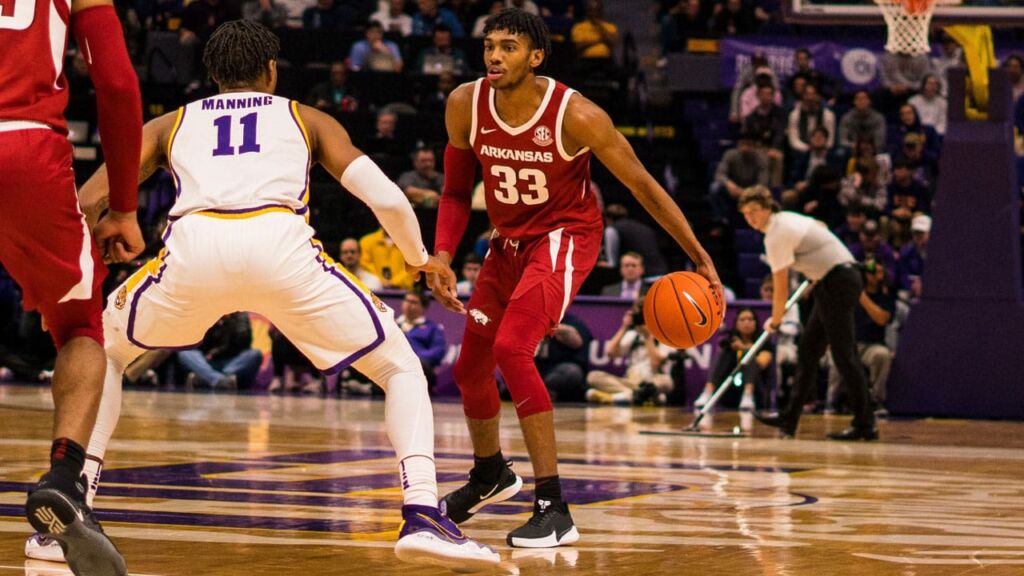 2. Kentucky @ Arkansas
Kentucky is fresh off a upset loss to South Carolina and now hits the road to take on the SEC's biggest surprise team in Arkansas.
1. Louisville @ Duke
This is a huge game here. Yes, the ACC is incredibly down but the winner here should start to create some separation from one another.