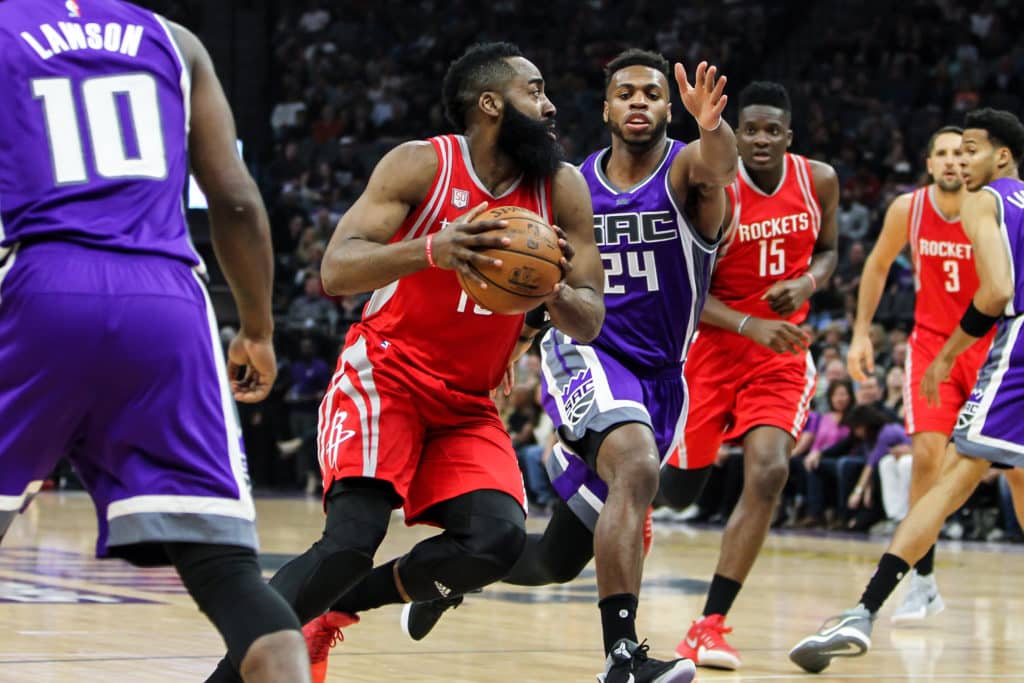 It's the 2019 NBA Season and Daily Fantasy Basketball is in full-swing! I'm back for the new season here at Sports Gambling Podcast's blog to dive into daily NBA DFS picks [on alternating days], of both the Cash Game and Guaranteed Prize Pool (GPP) interests alike, and what a better way to pave my return than a Monday slate.
My drinking days are a couple years behind me now, but one thing I can't seem to recall is if there ever truly was an actual hangover cure (mostly because those very forgettable moments were exactly that: forgettable). There were cheapskate remedies that falsified your sense of hobbled comfort with marketing by stroke of a relaxed appearance, and things of that nature. But nothing ever compensated equally for what had been lost the night before (dignity, etc.)
Enter NFL Sunday hangovers.
Tilting would be one way of putting it lightly, but aside from the handful of us who end up in the green, we're mostly chasing all day into the early evening (or late evening, depending of your time zone or tier of degeneracy). But there's nothing quite like the Monday Pedialite served chilled on an NBA Daily Fantasy slate to soak up all the sin of the weekend debauchery.
So let's sink into our chairs with some Monday DFS of the NBA variety, throw on your sunglasses for good measure, and let's make some of those DK dollars…
Guard
Ricky Rubio, PHO ($7,000 DK/$7,600 FD)
In the upcoming episode of SGP editor Ryan McKee's NBA Odds Pod, one critical NBA DFS element we touch on is the factor of Pace, and Monday's matchup between the Minnesota Timberwolves and Phoenix Suns is among the tops when it comes to this statistical measure. Pace essentially is a per-game average measurement of how many times a team has possession, with 100 being a baseline, and anywhere over or under this number being the barometer for being above or below the league average.
The T-Wolves are among the worst teams in the league against the point guard position (26th), and with recent nagging injuries to Andrew Wiggins and Jeff Teague, are struggling most as of late. Minnesota was just torched by the Bald Mamba (Alex Caruso) and the Los Angeles Lakers on Sunday, and heading into Phoenix on the second leg of a back-to-back doesn't seem like the remedy.
Ricky Rubio doesn't garner the most usage (another element we discuss on McKee's latest pod), but he has over 50-point fantasy upside, averages 31 minutes per game, and is frankly too cheap for all of this considered. I'll be rostering more than the field share of Ricky Rubio.
James Harden, HOU ($12,000 DK/$12,200 FD)
Speaking of Usage percentage, James Harden comes into this Monday's nine-game slate donning the highest Usage percentage of the entire player pool at over 38% for the season, and having recent outings where his usage was over 50 percent for the game. For a guy who has been known to score 90 DraftKings Fantasy Points in the past, this all combines to a fantastic GPP tournament play and a player essentially unavoidable for any multi-entry DFS participant.
While a $12,000 price tag seems a tad lofty to be trying to achieve value by, a matchup with a Sacramento Kings team ranking among the bottom of the league against the Shooting Guard position should help matters much. And going into the second half of a back-to-back for the Kings, who also in their past five games rank last in the league in Opponent 3-Pointers Made Per Game (14.2 OPP 3PM), makes for all the more reason to spend-up for the feared beard.
Forward
Jae Crowder, MEM ($5,200 DK/$5,700 FD)
Flying under the radar has been much of this newly assembled Memphis Grizzlies unit in 2019, and with consistently marked-down pricing, Jae Crowder has evidently been among them. Averaging well over 30 minutes per game, 25-30 fantasy points per game, and drawing a beautiful matchup against the Golden State Warriors, Crowder makes for a stellar Cash Game play with moderate GPP upside.
The Warriors rank in the bottom four teams in the league against the Small Forward (and every other) position, surrendering 48.29 DraftKings Fantasy Points per game to the position. Crowder is soaking up a lot of minutes for the Grizzlies as starting Small Forward and despite his lower Usage percentage, the Grizzlies are playing at one of the highest paces in the league (103.58) and should control much of the tempo in this game.
His inconsistency to hit his ceiling (43 DKFP range) leaves a lot to be desired, but at his modest salary cost and given the opportunity within the opponent, Jae Crowder is best for Cash Game purposes but can be easily used in GPP lineups as well.
Joe Ingles, UTA ($5,400 DK/$4,300 FD)
While the matchup for Small Forwards on paper against the Oklahoma City Thunder isn't the most appealing, know that with Joe Ingles he's merely eligible for the position on DFS sites but his rotation is not of the sort necessarily.
With Mike Conley sidelined due to a hamstring injury, Joe Ingles has broken out of his season-long funk and back into more of a flex-Guard role which is working much to his benefit.
Since this roster deviation, Ingles last erupted for over 37.25 DKFP in 27 minutes played against the Memphis Grizzlies, and Oklahoma City actually provides a promising matchup given his role in Conley's absence.
Given his cheap price point, 40-point potential ceiling, and likely low ownership, Joe Ingles makes for a solid Cash Game play and more than passable GPP play.
Center
Marc Gasol, TOR ($4,800 DK/$5,900 FD)
This is more of a salary relief play, but not without the value-inclusive reasoning as well. Marc Gasol (and Serge Ibaka) has an excellent matchup with the Chicago Bulls, who are giving up the third-most blocks per game in the league per game at 7.3 Opponent Blocks Per Game, which is a category you're almost certain to achieve with him on a nightly basis.
On most nights Gasol is averaging close to 30 minutes per game and, despite his low usage percentage, Gasol has 30-point fantasy potential making him a factor at his price point. Along with potential for blocks (better on FanDuel), Marc Gasol is more than a fine Cash Game play and works well in GPP roster construction as well.