After working on hosting an event in Russia for years, the floodgates have opened now for the UFC in the country. Saturday marks the third time the octagon has been set up in the country since the inaugural event occurred September of 2018. Unfortunately, headliner Junior dos Santos got a nasty bacterial infection in his leg that put him in the hospital, taking him off the card. The event still has some decent fights, but it's not a "can't miss" one like last weekend's UFC 244 was.
UFC Fight Night: Magomedsharipov vs Kattar will now be headlined by – surprise – fighters with those very same last names! That would be Zabit Magomedsharipov and Calvin Kattar. Originally scheduled as a three-round, co-main event fight, it's been bumped up to the headlining spot, but it will still remain only three rounds. While Zabit, pictured above, is a pretty unassuming looking guy – thin frame, floppy hair, et al, in this case looks are deceiving. ZaBeast has only lost once in his 18 professional MMA fights, and that was as a 22-year-old over six years ago. Since that time he's run off 13 straight W's, most of them via crazy strikes or crazy submissions – the guy is a living, breathing highlight reel. The Dagestan native should be the "home town" favorite Saturday, and is currently a -300 favorite over Kattar, who has won his last two fights via TKO.
Preamble over – let's get to the betting advice.
Alexander Volkov (-275) vs Greg Hardy
"Drago" was originally scheduled to headline against JDS in his hometown of Moscow, but instead will face disgraced former NFL star Greg Hardy in the co-main. Hardy just fought a three-round fight on October 18th, originally winning via decision before having it overturned to a No Contest because he used his inhaler during the fight (it's always something with this guy). He accepted this fight in Moscow just two weeks ago, and will be at a serious disadvantage in most categories. He's far less experienced (seven pro fights compared to Volkov's 37), he's had far less time to prepare for the fight, he just fought for 15 minutes a few weeks ago, and he'll finally face someone bigger than himself (Volkov is two inches taller at 6'7″). While Volkov got KO'd his last time in the octagon, if he's able to avoid the still sloppy, yet dangerous, punches of Hardy, this one should be easy money.
Rustam Khabilov (-170) vs Sergey Khandozhko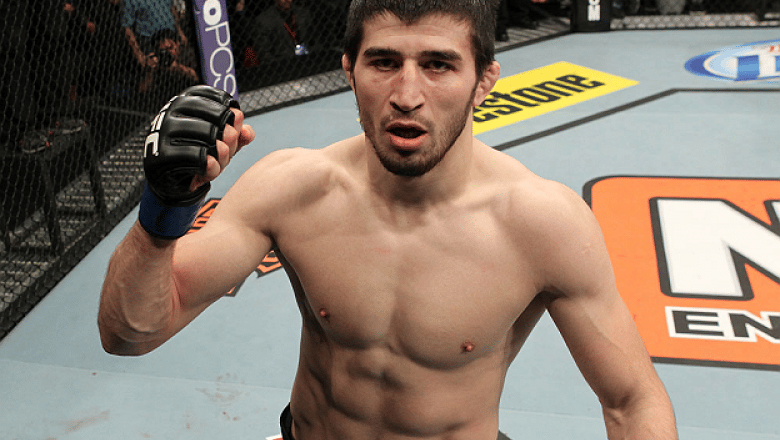 I'm going with another betting favorite, and another Russian, with my second pick in Rustam Khabilov. "Tiger" has been an octagon regular since 2012, and will have that experience on his side when he faces "Honda" in only his second UFC fight. Khabilov should have the grappling chops to control Khandozhko and get the win (look for it to go a full 15 minutes – Khabilov's last eight fights have).
Overall Results for This Column
Record: 25-22
Earnings (based on $100 bet per): (-$300.59)
Return on Investment: N/A