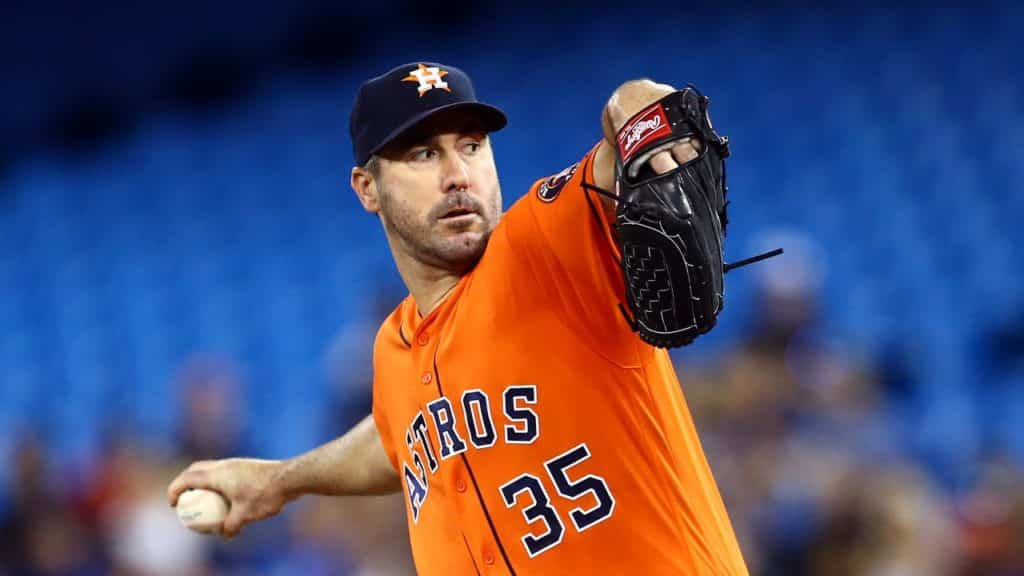 Tampa Bay Rays vs. Houston Astros
Odds: Tampa Bay +220, Astros -260
The Astros are the clear World Series favorites entering the postseason They are a juggernaut in the batter's box and on the mound, leading the Majors in wOBA (.355) and On-Base Percentage (.355) while finishing third in home runs (288). Their pitching staff leads the league in K% (27.9%), has the second-best ERA (3.66), and third-best FIP (3.98). They scored 280 runs more than their opponents, also best in the league.
By acquiring Zack Greinke at the trade deadline, they put the league on the notice that they are intent on taking home the World Series crown. No other team can match the trio of starters of Gerrit Cole (2.50 ERA, 2.64 FIP, 39.9% K%), Justin Verlander (2.58 ERA, 3.27 FIP, 35.4% K%), and Zack Greinke (3.02 ERA, 3.28 FIP, 23.1 K%)
Enter the Tampa Bay Rays and their 30th-ranked payroll in the Majors. The Rays rolled to 96 wins and knocked off the A's on the road in game 163 to earn a matchup with the Astros. The Rays thrived on run prevention, leading the league in FIP, while finishing third in ERA (3.67) and second in K% (26.6%). Their top three starters are no slouches: Charlie Morton (3.05 ERA, 2.81 FIP, 30.4 K%), Blake Snell (4.29 ERA, 3.32 FIP, 33.3% K%), and Tyler Glasnow (1.78 ERA, 2.26 FIP, 33% K% in 60 innings pitcher)
Tampa Bay was a mediocre hitting club, finishing 13th in wOBA (.322) and 21st in home runs. They will need outstanding pitching performances and for their studs like Austin Meadows (.380 wOBA, 33 home runs) and Tommy Pham (.349 wOBA, 21 home runs, 25 stolen bases) as well some unsung heroes to deliver huge moments (see Yandy Diaz and his two home runs in game 163).
Like Washington, Tampa Bay will be at a disadvantage having thrown Morton in game 163. Morton battled through five shutout innings, throwing 94 pitches. Glasgow, who missed four months with a forearm injury, will start game one against Verlander. Snell will get the ball in game two against Cole, setting up a Greinke vs. Morton matchup for game three. The Rays will need to continue their power barrage they showcased Wednesday night in Oakland if they want to keep pace with Houston's sluggers.
In late game situations, both teams are in excellent shape with the edge going to the Rays. The Rays finished with the best bullpen ERA (3.71) and second-best FIP while the Astros had the second-best ERA (3.75) and 11th-best FIP 4.24. If Glasnow can deliver two great starts, the Rays have a shot. In a best-of-five series, the Astros could be vulnerable, especially considering they haven't played any meaningful games for two weeks.
Prediction: Houston in 5
The Rays will give Houston their toughest battle of the postseason. But they just don't have the bats to keep up with Alex Bregman, George Springer, Michael Brantley, Jose Altuve, and Carlos Correa. Maybe some of these guys slump in the playoffs but the Rays won't be able to hold all of them down enough to advance.
Minnesota Twins vs. New York Yankees
Series Odds: Yankees -245, Twins +180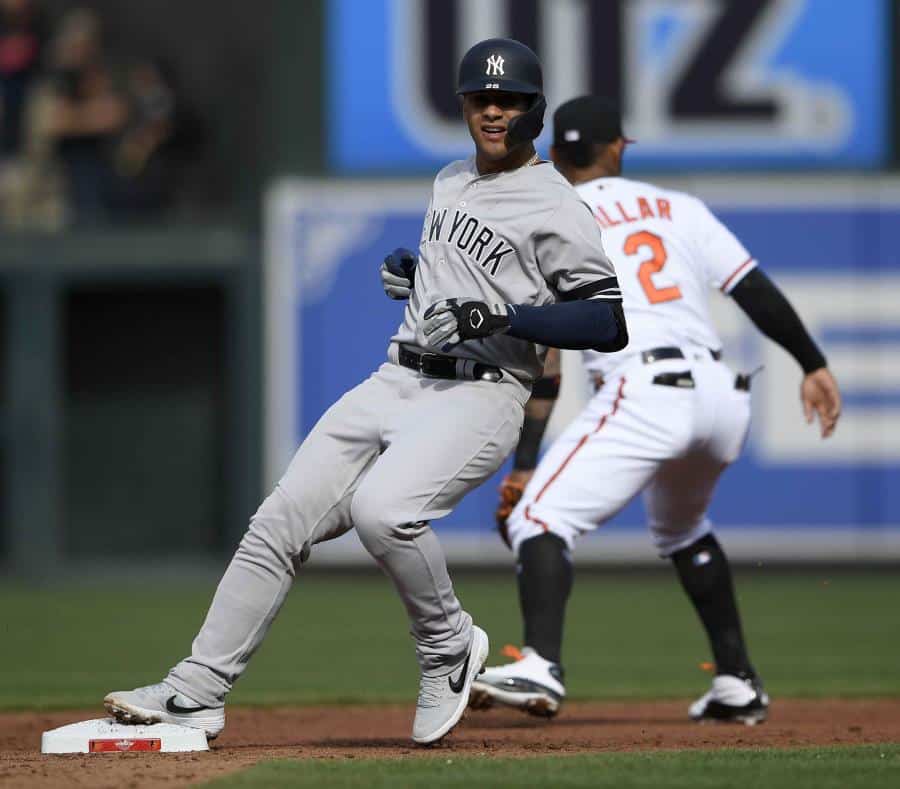 One thing we can be certain of in this series is there will be a lot of fireworks. The Yankees finished second in the Majors in home runs (306) while giving up the seventh-most amount of home runs (248). Their surprisingly deep lineup headlined by Aaron Judge (.382 wOBA, 27 home runs) and Gleyber Torres (.358 wOBA, 38 home runs) got solid contributions from DJ LeMahieu (.375 wOBA, 26 home runs) and Giovanny Urshela (.369 wOBA, 21 home runs) while finishing third in wOBA as a team (.346)
The Yankees clearly rode their hitting on way to amassing 204 runs more than their opponents. Their pitching staff finished 14th in ERA (4.31), 17th in FIP (4.47), and seventh in K% (25%).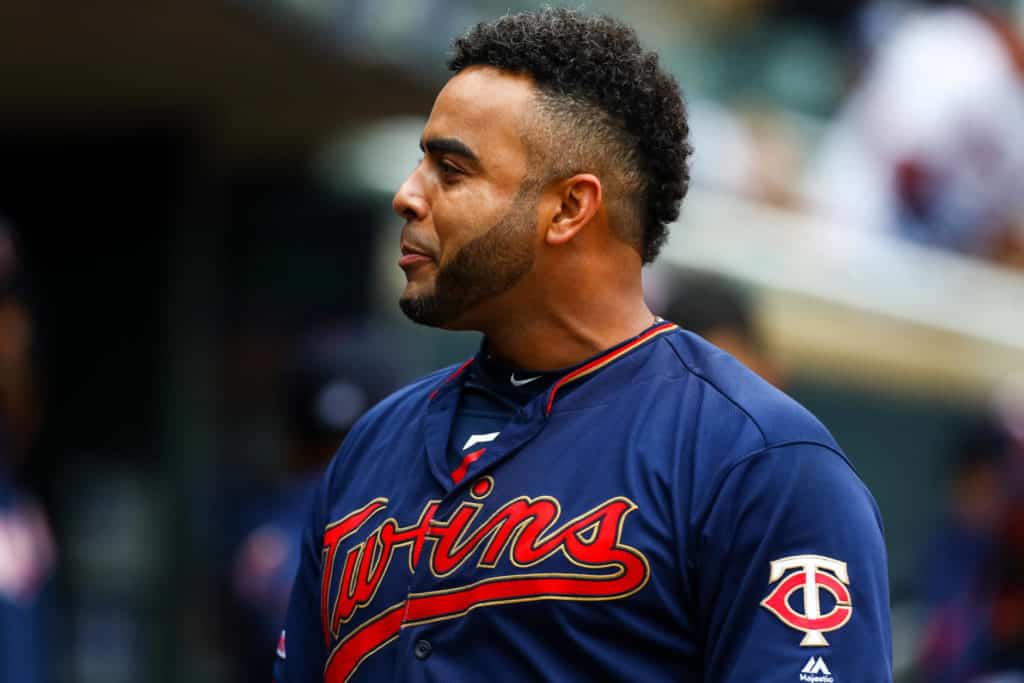 The Twins arrive at Yankee Stadium confidently, having destroyed the all-time record for home runs ever hit in a season with 307 home runs. Sure, it's only one more than the Yankees hit this year, but it's quite remarkable that the Twins eclipsed the previous record of 267 in August! All discussions aside of juiced baseballs, the Twins have an excellent lineup led by Nelson Cruz (.417 wOBA, 41 home runs) and Max Kepler (.355 wOBA, 36 home runs). They finished second in wOBA (.347) on their way to outscoring there opponents by 185 runs.
On the mound the Twins are in much better shape than the Yankees. Led by José Berrios (3.68 ERA, 3.85 FIP, 23.2% K%) and Jake Odorizzi (3.51 ERA, 3.36 FIP, 27.1% K%) they finished ninth in ERA (4.18), fourth in FIP (4.03) and 12th in K% (23.4%).
As for late game situations, the Twins have a slight advantage. The Yankees finished ninth in ERA (4.08) and FIP (4.15) and while the Twins finished 10th in ERA (4.17) and first in FIP (3.92). Given the mediocrity of both teams' starting pitching, it's likely the bullpens will play a large role in this series.
Prediction: Twins in 4
The Twins are the more well-rounded team in this matchup. They are equals with the Yankees in hitting prowess and have the edge on the mound. It will hurt Minnesota to be without starting pitcher Michael Pineda but young guns Devin Smeltzer and Randy Dobnak will be up to the challenge. Balls will be flying out of the park but the Twins' staff have the arms to limit the damage.