The UFC's octagon pays a visit to its southern neighbor this Saturday, with UFC Fight Night: Rodriguez vs Stephens set to take place in Mexico City Arena in (you guessed it) Mexico City. This will be the organization's fifth trip to Mexico, but its first in over two years. With their hopes of breaking open this market with their Mexican-American heavyweight champion Cain Velasquez, well in the rear view mirror, Mexico doesn't seem as big of a priority for the UFC in 2019.
Regardless, they've loaded this card with Mexican talent, with currently the top six fights listed on the fight lineup featuring at least one native talent. This includes, obviously, the main event, where Parral, Chihuahua's Yair Rodriguez takes on battle tested veteran Jeremy Stephens. "El Pantera" (aka The Panther, for you gringos), was thought to be The Next Big Thing in the featherweight division, before a loss to Frankie Edgar (no shame in that) in 2017 and a dispute with the company in 2018 (which saw him briefly released by the UFC) derailed things. He did bounce back in his last fight, scoring a vicious elbow KO of Chan Sung Jung last November. At 26 years young, and sporting a 11-2 record (including 2-0 in his homeland for the UFC), he shouldn't be written off.
Which the bookies definitely aren't doing – this fight is currently basically in the pick 'em range, with Stephens being a very slight favorite. Stephens, riding a two-fight losing skid, had his first UFC fight way back in 2007, when Rodriguez was only 15.
Coincidentally, another 26-year-old Mexican with a 11-2 record is fighting in the co-main event, as Alexa Grasso takes on former women's strawweight champion Carla Esparza.
Enough preamble – let's make some picks.
Martin Bravo (-115) vs Steven Peterson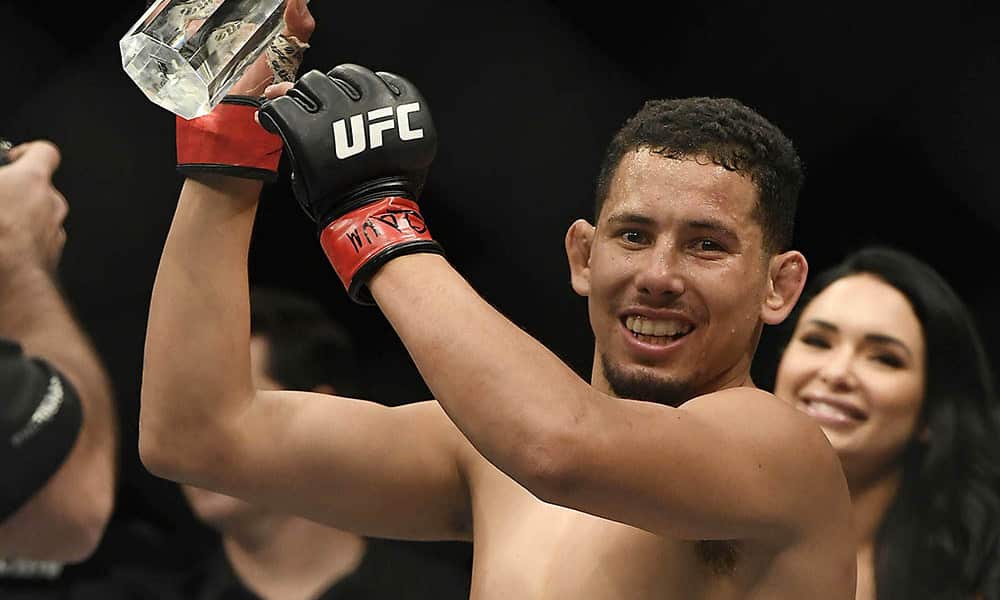 This fight matches up two fighters with their backs against the wall (or cage, if you rather). Both Martin Bravo and Steven Peterson are on two-fight losing streaks, which pretty much makes this a "loser leaves town match". Losing three fights in a row is pretty much an automatic pink slip, and I'm going with the hometown boy here, "El Toro", to remain gainfully employed in the UFC. While their grappling stats are pretty much equal, Bravo has a distinct striking advantage in this one.
Jose Quinonez (-150) vs Carlos Huachin
This is a battle between a Mexican, Jose Alberto Quinonez, and a Peruvian, Carlos Huachin, so we know who the crowd will be behind. "El Teco" (which I think translates to "The Drunk"?!!) is a TUF finalist, losing to Alejandro Perez in the finals in 2014. He has only lost once since then, in his last fight. Hauchin, meanwhile, is 0-1 in the UFC. In this fight against Raoni Barcelos, he was outstruck threefold. Porous defense like this isn't going to get him very far in the UFC, especially against a vet like Quinonez (whether he is really a drunk or not).
Overall Results for This Column
Record: 18-13
Earnings (based on $100 bet per): $69.56
Return on Investment: 2.2%