Selected Euro 2020 Predictions
Finland 0-1 Italy
Spain 6-0 Faroe Islands
Sweden 2-1 Norway
Poland 2-1 Austria
Northern Ireland 0-2 Germany
Scotland 0-3 Belgium
England 4-0 Kosovo
France 6-0 Andorra
Lithuania 0-2 Portugal
Summary
A lot of teams failed to run up scores over the inferior teams over the weekend. I expect Spain and France to comprehensively Cover handicaps in this round of games, with Spain at 4/6 to cover a -4 handicap whist France are 5/6 to cover the same number.
Germany's place in Euro 2020 is far from secure and they need a win against Northern Ireland, who have made an excellent start. Belgium, England and Portugal are 3 of the most consistent teams in Europe recently, and I expect all of them to cruise to wins once again. Sweden vs Norway is a key game for both, with the loser likely to miss out on the Euros.
My Euro 2020 combined XI
A load of lop-sided games means I've opted to have fun with my combined XI, rather than opting for a very uninspired Sweden vs Norway combined XI.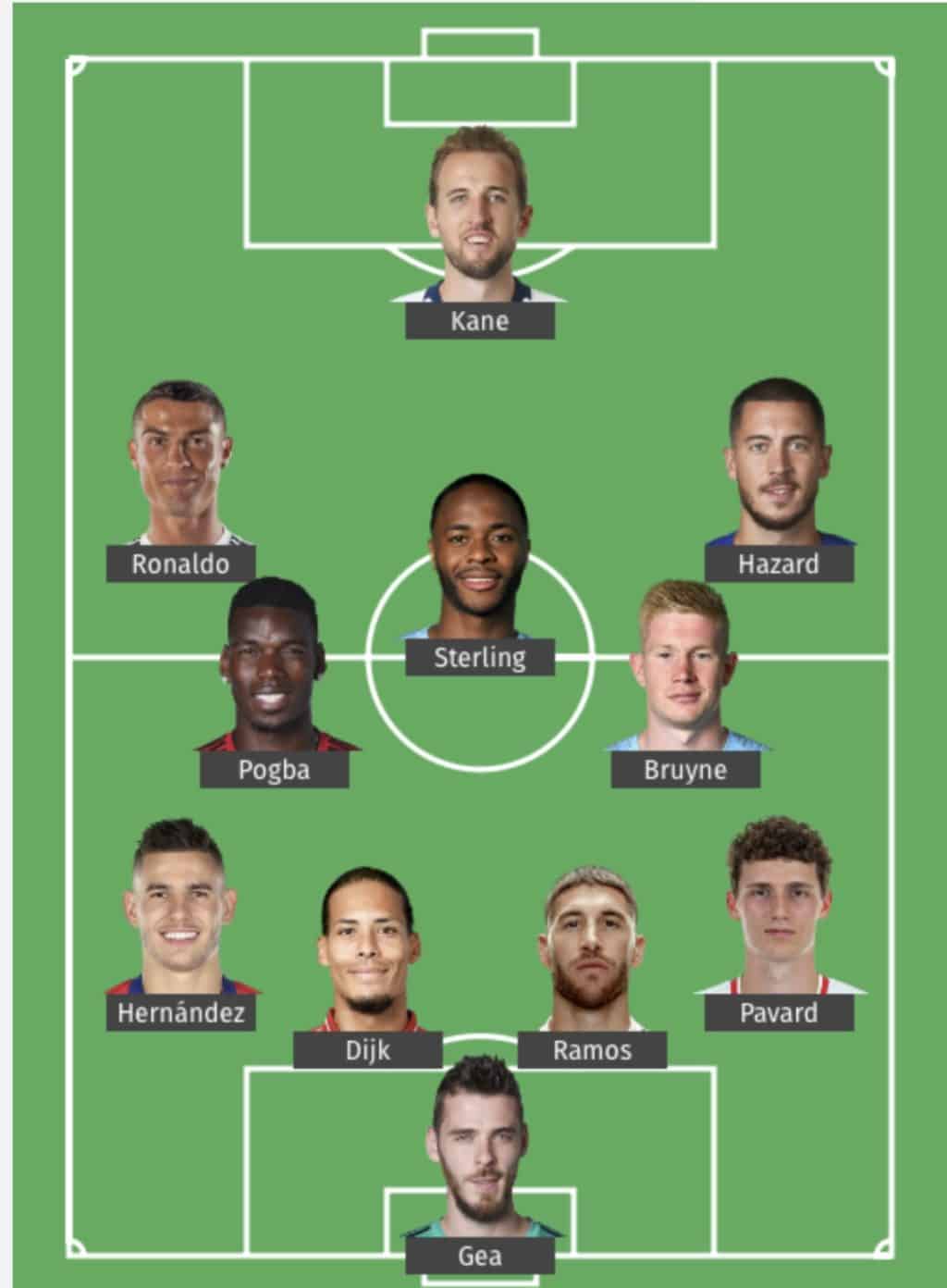 Summary
Winning the Ballon D'or makes Van Dijk the first name on the team sheet, however, I've still opted for Sergio Ramos as his defensive partner, over his Dutch defensive partner De Ligt, or the highly over-rated Varane. DeGea narrowly holds on in goal, but he desperately needs to return to form, while the talented France pairing were auto-picks at full-back.
In Midfield, it's hard to ignore the Belgium duo of Hazard and DeBruyne, whilst England also have currently have a wealth of talent in attack. Even at 32, CR7 still remains an indisputable choice. One of the key things that stands out is the omission of any German players, showing how far they've fallen recently.