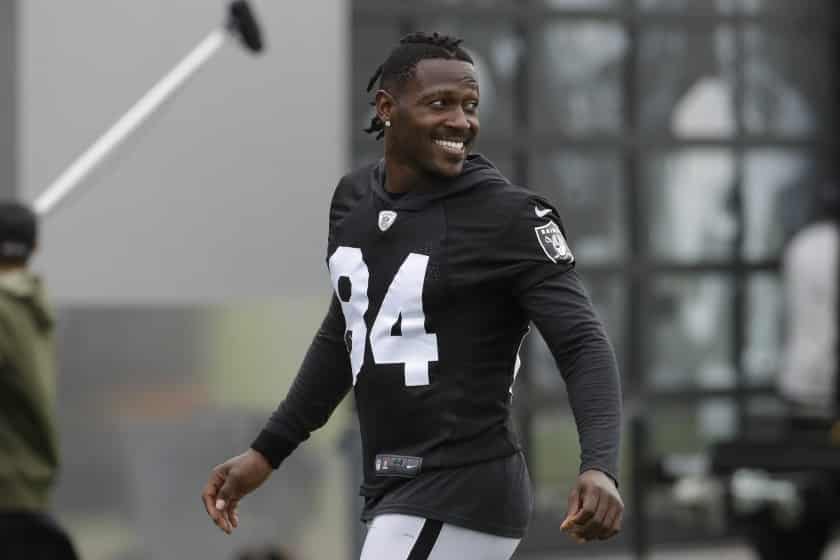 Well that escalated, and ended, very, very quickly. Like all good stories, this one involved frostbite, grievances over football helmets, the word "cracker", and taped phone conversations. And the ending everyone was joking was going to happen REALLY DID HAPPEN!
We, of course, are talking about Antonio Brown being released by the Oakland Raiders before even playing a game for them, and subsequently being snapped up by the defending NFL champions, the hated New England Patriots. The rich get richer.
So, the most important question here is, how does this affect fantasy football, the only thing that really matters in this world? Here's how things should shake out.
https://www.instagram.com/p/B2H_RPJgKxR/?igshid=rqgbdd3rc03d
For owners of AB, this is the best case scenario – the Raiders released him and he got signed immediately. It could have been a disaster if they had decided to hang on to him and suspend him, or if he had chose to sit out. The bad news is he won't be ready to roll for the Patriots in Week 1, but he should be good to go in Week 2. But will he be the top target for new best bud Tom Brady, or will Julian Edelman still be his favorite target? Even as Brady's top option last year, Edelman ranked 23rd in fantasy scoring for wide receivers (although he did miss four games). For what it's worth, Yahoo has Brown projected to earn between 9-11 points weekly this season. Brown will be hard pressed to be the second-highest scoring receiver in fantasy like he was last season.  Let's hope he at least behaves himself, because Belichek's crew don't suffer fools lightly.
This, obviously, will also be a boon for Tom Brady, as he has another incredible weapon at his disposal. Which is good news, because that guy just can't catch many breaks in this life. Fantasy players who took a chance on the old guy should be pretty happy today. On the other side of the coin, Derek Carr owners just lost their QBs top offensive weapon. But anyone going into the season with Carr as their QB1 were doomed anyhow.
This is also bad news for owners of Patriots receiver Josh Gordon, who just got bumped down the ol' depth chart with the addition of Brown. He may struggle to reach the 71 targets he had last season now that he's the third receiver in line to be fed. But if you're playing in one of the Yahoo leagues that Tyrell Williams is unowned in (currently free in 41% of leagues), snatch him up now that he'll be the Raiders WR1. The last time he was a WR1, three seasons ago, he topped 1,000 yards and scored seven touchdowns. Oakland tight end Darren Waller could be worth a roll of the dice too, as Carr is known to use his TE's often, and he has one less reliable receiver to target now that Brown is gone. The rest of the Raider receivers are too unproven, so you'll probably want to hold off jumping on one of them until you see how things play out.