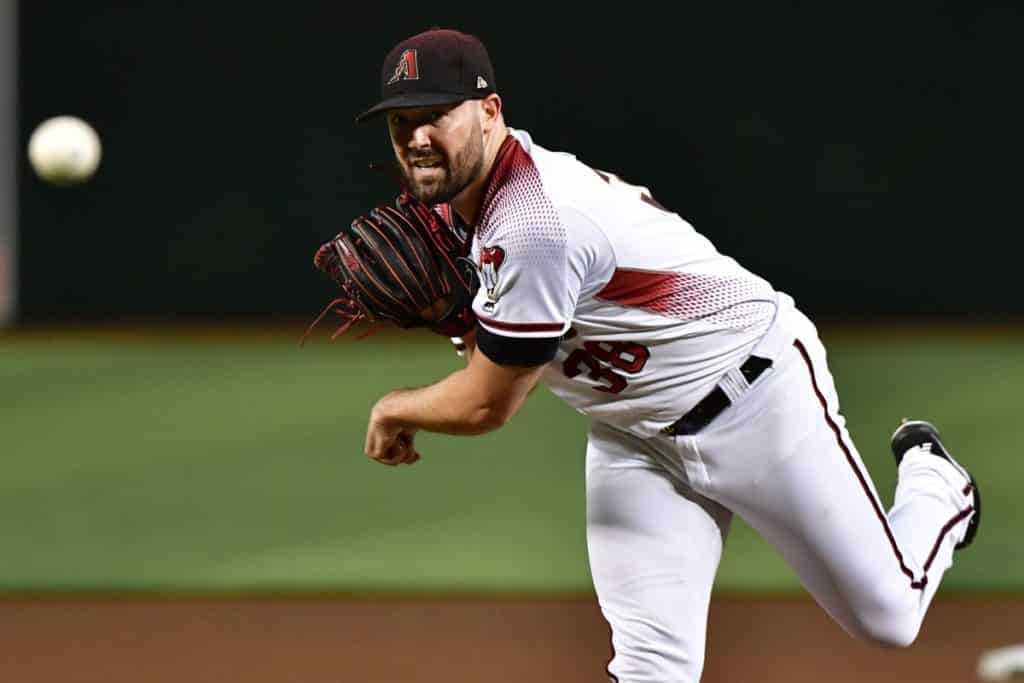 1. Robbie Ray, LHP, Arizona Diamondbacks
The crowned jewel of saber metric handicappers, Robbie Ray could be finding a new home soon. He is only 27 years old and owed just $2 million this season.
Ray is set to hit arbitration in the off season, but he still will be widely affordable despite being the best left handed pitcher on the trade market it seems. Unlike some of the pitchers mentioned below, Ray has the ability to shift a pennant race or get a team a wild card game as he's the only true bonafide ace on the market and could instantly fill the number one starter roll on many teams.
Robbie Ray is also in the best form he's been in this season, winning four straight decisions while striking out 33 batters in 24.1 innings in July. He's always shown flashes of what he could be, and only 27, he can put a team on the cusp over the top if he can be paired with another front line starter.
READ ALSO
Grading MLB's Best Prospects Likely To Make A Betting Impact

2. Marcus Stroman, RHP, Toronto Blue Jays
There may not be more of a polarizing pitcher on the market than Marcus Stroman when it comes to the perceived value of him. MLB Network's Jon Morosi tweeted the following asking price when it came to a potential Stroman to Astros deal:
Would Marcus Stroman to the #Astros for Kyle Tucker be a fair trade? Industry opinion is divided. One source told me the Jays want more than Tucker for Stroman, while another executive believes Houston wouldn't even offer Tucker for Stroman, straight up. @MLB @MLBNetwork

— Jon Morosi (@jonmorosi) July 26, 2019
If you're not familiar, next to Forrest Whitley, who is struggling at AAA, Kyle Tucker is the best prospect in Houston's system. The Red Sox and Yankees have been linked to Stroman, but as I stated above, the asking price seems to be much too high at the moment. Stroman's contract is the best on the trade market, only owed $2.5 million for this season and is under control through 2020 at just 28 years old.
3. Zack Wheeler, RHP, New York Mets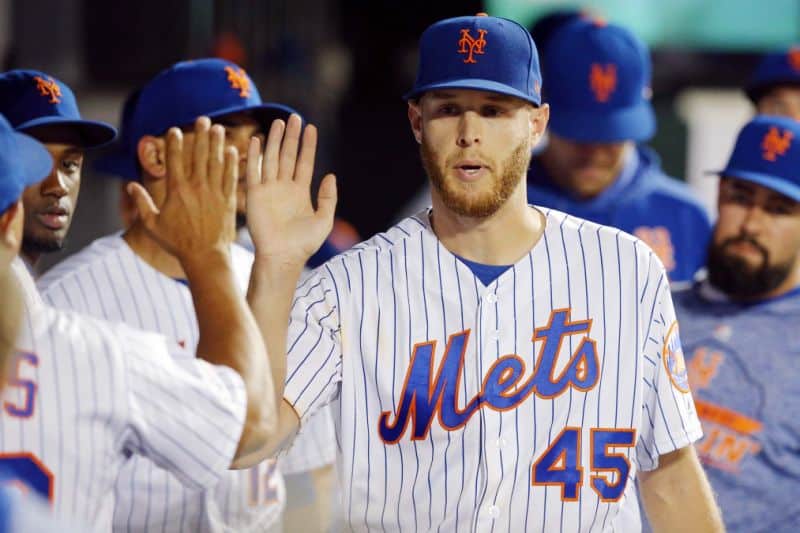 In truth, I expected so much more from Wheeler this season and even took a long shot dart on him for Cy-Young at 100/1. After all, everyone seems to forget that Zack Wheeler put up a better second half ERA (1.68) than Cy Young winner Jacob deGrom (1.73).
Wheeler was once the best pitching prospect the Mets had and was riddled with injury before breaking out last season. The other reason I liked him so much is that he's pitching for his next contract, so Wheeler is likely the cheapest option on the board for most teams as he would be used as a rental, but as we saw with the Red Sox acquiring Nathan Eovaldi last year, post season hero's can come in any form and if Wheeler delivers, he could get PAID-just like Eovaldi.
READ ALSO
If Mike Trout Wins The MVP, Baseball Is Broken

4. Matthew Boyd, LHP, Detroit Tigers
Detroit needs to expedite their rebuild if they hope to compete with the new and improved Twins and surging Indians, and much like the pitcher below Boyd, I'm not sure he is the guy teams need to get over the hump, but he can be a good back end of the rotation starter, not the ace Detroit is making hi out to be.
He's striking out a ton of batters this season, and under control for three more seasons after this. Much like Stroman, he's just 28, but at this point in his career, he's never finished a season with a sub 4.00 ERA and finished with an ERA above 5.00 in four of his seven seasons.
5. Mike Minor, LHP, Texas Rangers
The Rangers LHP does have a limited no-trade clause and if there was one pitcher likely to move teams and be over priced in the market place, it's Minor. Minor has had a career season at age 31 and frankly, I don't buy it long term. Yes, he was an All-Star and has a 3.00 ERA with over 1.00 K/IP but in his last seven seasons prior, he's had an ERA over 4.00 in five of them. He's shown flashes throughout his career, but he is who he is.
We've already seen the market over correct with Andrew Cashner moving from a +190 underdog every fifth day to -190 in his first start with Boston, which he lost.