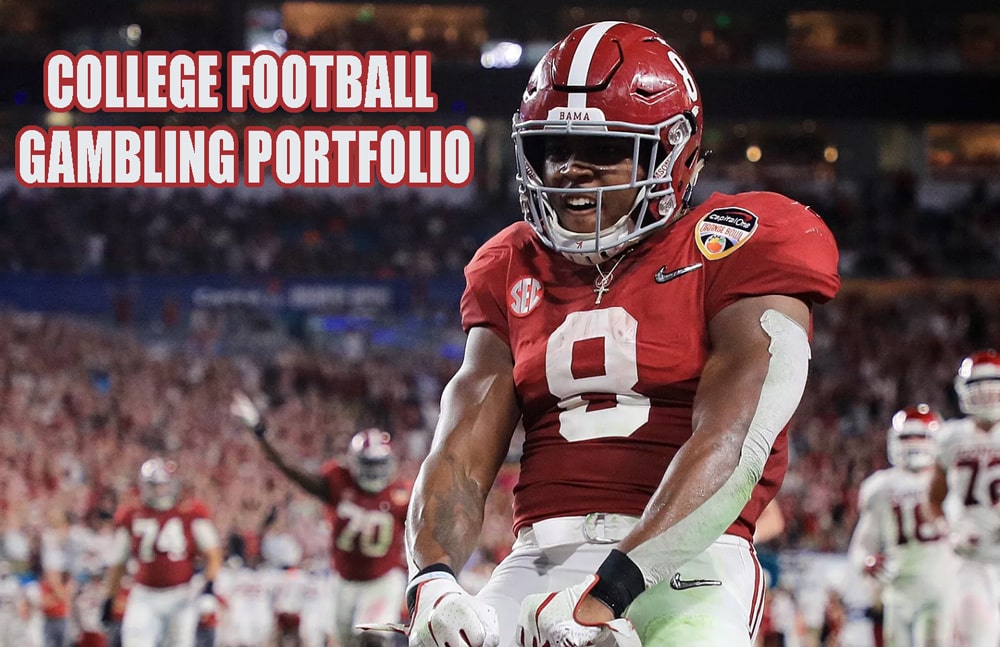 Sports betting is fun, especially when you win. You don't necessarily want to think about it as an investment, but at the same time there is nothing more powerful finishing the season with more than you started, right?
The season is just around the corner and if you are looking to "invest" and create a winning portfolio of futures I suggest you think about the following.
Like any intelligent portfolio, we have a combination of blue chippers, good bets, hidden gems and some penny stocks that could really pay off.
READ ALSO
Just Exactly How Close Is Sports Betting To Trading Stocks?
Blue Chips (-150 or Lower)
Alabama to Make the Playoffs (-270)
Alabama has made it to the playoffs the last four years and are doing their annual reloading job on defense this season. Their schedule is pretty light and they might be the one team that could afford a loss and still make it in.
Good Bets (-150 to +200)
Auburn Tigers Under 8 Wins (-150)
Auburn has been touted to have the best defensive line in all of football but they are not good enough everywhere else to win 9 games. They will most likely have a first time starter at QB and games against Oregon, Florida, Texas A&M, Alabama and Georgia all look like potential losses.
Iowa State Cyclones Over 8 Wins (-105)
The Cyclones might have the best quarterback in the conference. I am not sold on Texas and this might be the second best team in the league this season. Oklahoma might be the only conference loss, if things break right.
Stanford Cardinal Under 6.5 Wins (+115)
This one definitely does not feel right, but this team could easily start 0-4 and might play well and still be 1-3. Their schedule is really tough, non-conference games against Northwestern, UCF and Notre Dame, and crossovers against USC, UCLA and Arizona. Is their identity fading?
Texas Longhorns Under 9.5 Wins (-140)
You can see from that price this is not a minority opinion. QB Sam Ehlinger is getting a lot of pub, but this team is not returning a lot of starters. I think they have to beat LSU to have a shot. Road trips to TCU and Iowa State look like losses to me too.
Wisconsin Badgers Under 8.5 Wins (-115)
Similar to the above, there might be too much reputation here. They are doing more overhauling on the offensive line than normal and the quarterback position is light. Plus, the division is better than expected, they have Michigan at home, and a visit to Ohio State as crossover games that are likely losses. To cover this one, they will have to beat Michigan State (who I am high on) at home.
READ ALSO
Ranking All 130 FBS College Football Quarterbacks
Hidden Gems (+200 to +500)
Florida Atlantic to win Conference USA (+375)
CUSA looks pretty wide open this season. FAU has the shortest odds and they get their rival FIU at home. The key will be not getting too beat up early by Ohio State and UCF. I am not a Lane Kiffin hater. He is probably the best coach in the league so I can give him some benefit of the doubt.
San Diego State to win the Mountain West (+400)
This one is all about probability of getting to the title game. SDSU is always good and this year they do not have to face Boise State in the regular season. Crossover games against Utah State and Fresno State are at home and the road league schedule is more than manageable. If they win at UCLA in week 2, this could be a special season for the Aztecs.
Utah to win the PAC 12 (+450)
The Utes have one of the best defensive lines in the country, experience on offense and they are really well coached. If they win at USC in their conference opener, that might be the division and a trip to the PAC title game right there. They have an easier path in the South than any team in the North.
READ ALSO
2019 NFL MVP Odds and Best Bets
Penny Stocks (+500 or higher)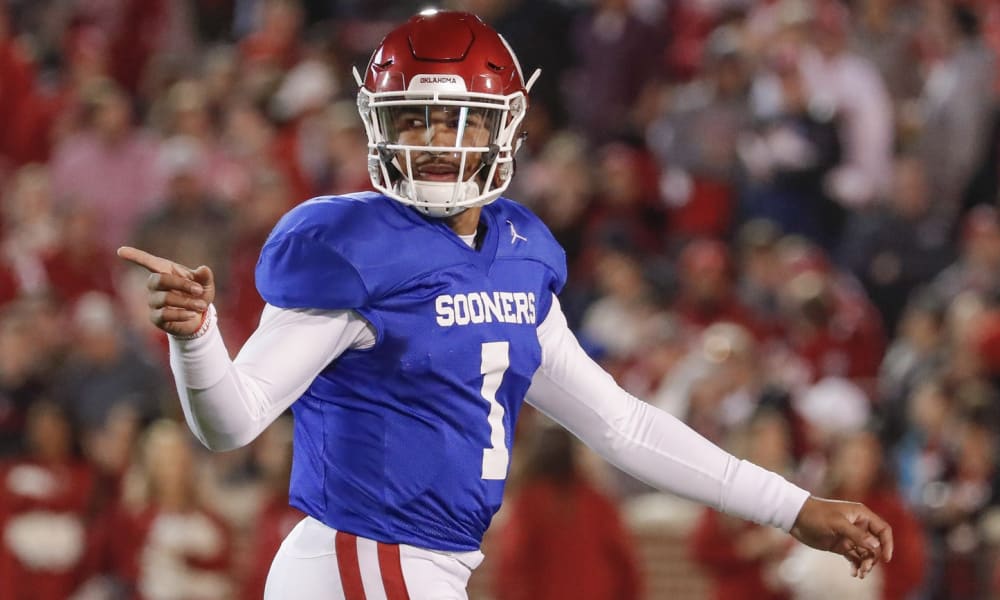 Oklahoma to Win the College Football Playoff (+1400)
The Sooners have one of the easiest paths to the playoffs and could be looking at another Heisman winner at quarterback. They have not always performed great when getting into the playoffs, but if you get in you only have to win two games so really anything can happen. Pretty good payoff compared to other teams that are very likely to be quality in terms of talent but might not have as easy a path.
Michigan State to win the Big Ten (+2000)
The Spartans might have the best defense in the conference (and in the country) and they have a veteran at quarterback. They should be in every game and there is transition at the other big time program (new coaches, coordinators, quarterbacks etc) in the B10.
USC to win the College Football Playoffs (+15000)
Super long shot here. USC does not have too hard a path to winning their division and perhaps the PAC 12. The toughest stretch is back to back road games against Notre Dame and Washington but those are midseason so maybe they are in a rhythm. I see no automatic losses on their schedule and undefeated USC will be a no brainer for the playoffs. Just look at that payoff.
Shea Patterson to win the Heisman (+2600)
There was a lot of hype for Patterson last year, but the offense never came together. Now they have doubled down with a new system that should help him out and he will be in the race as long as they are in the hunt for the playoffs. If you are putting any money on Big Blue to get into the playoffs, this might be the better/safer bet.
Khalil Tate to win the Heisman (+7500)
Two seasons ago, he burst onto the scene with his running ability and then Kevin Sumlin came to town and screwed it all up. They also went 5-7 and were completely irrelevant. I think this season Sumlin will be a little more in need of some wins and be expedient in using Tate to get them. If he unleashes him we could be looking at a quarterback who approaches 2000 yards on the ground…and maybe a division win. That is worth a flier.
READ ALSO
7 Best Value Bets for 2019 College Football Win Totals
Not enough action? Go here for more college football picks.