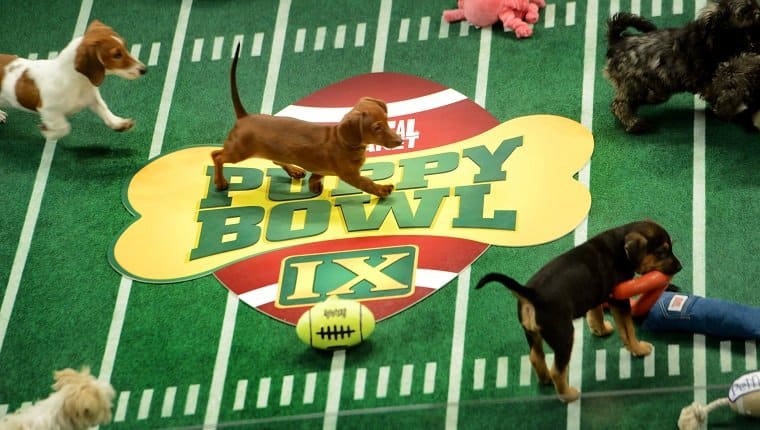 Some of the best memories I have come from a place of degeneracy, and while I've written in the past about what makes you one, I thought it was the perfect time of year to give you a definitive list of some of the best events you maybe aren't gambling on. No event including dogs, children, or death is off limits.
Here's the definitive power rankings of degenerate events!
READ ALSO
The Ultimate Generate Gambler's Bucket List
1. Nathan's Hot Dog Eating Contest
What's more American than gambling on how many hot dogs Joey Chestnut will be able to eat in a minute? It seems un-American to bet the under, though it did just cash this last year. As a good friend of mine once said, life's too short to bet the under, especially on July 4th.

2. The Puppy Bowl
We all remember the year inside information had possibly leaked and and team Ruff was supposedly the lock of the century. Come to find out, as these things usually go, the information wasn't right and Team Fluff started their back to back championships after a three-peat by Team Ruff.

3. TV Series TV Novelty Props
I struggle with this one. I think you can actually get an edge if you put in the work. Plus, betting blind on how many dragons, ice zombies, and bastard kings will die is one of the best things I've ever seen. One time I bet on the first person to die in a show called Modern Family.
4. The Super Bowl Coin Flip & National Anthem
This ones pretty self explanatory but if you haven't had your iPhone stopwatch out during Christina Aguilera or Gladys Knight, then do you even really degen?
Remember a few years when Lady Gaga needed a recount? I still heard two "Braves" too.
READ ALSO
MythBusters: The Truth About Being A Professional Gambler
5. Madden Simulations
This ones in the hall of fame for sure. A college tradition, if there's no game on and your bookie happens to live on your floor, I've seen quite a few weekly balances wagered in double-or-nothing fashion on a Madden simulation.
Let the computer run the simulation and it's winner take all. Hell, even Lil Wayne and Birdman got into the action.
Why else would someone break their TV?
6. The Little League World Series
This one's tough, but what little league dad hasn't thought of making a money line odds for their kids team?
Well, let's crank that one up to 100 and it's even on TV! True story, one time I witnessed a group of guys ask a 12-year-old who was pitching and if he was any good.
Just look at all these walk offs:
7. The Horse Machine
Technically it's called Sigma Derby, but in degenerate-land we call it The Horse Machine. It originated at MGM, and now a version currently sits just inside The Westgate SuperBook. For my money, it's the most fun game in town.
8. Casino War
You ever played the card game war when you were a kid? Some casinos took that up a notch, as you place your bet, get a card, the dealer gets a card, and high card wins the bet. If theres a tie, you double down go to "war" just like in your youth before you were corrupted.