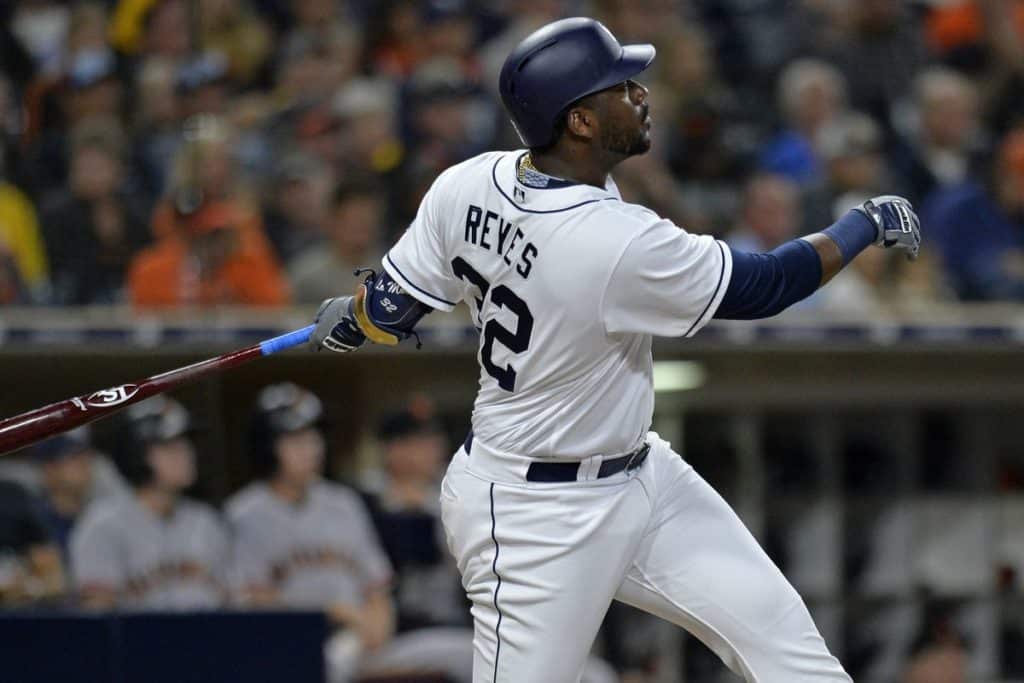 Now that we're just about at the mid-point of the season, we begin to assume we know a lot about teams since we now have a decent sample size of season data for the year, along with our share of favorite/hated teams to roster in DFS. And even with a sizable fourteen-game slate to jump-start the weekend, we tend to want to get to certain teams and fade others regardless of the circumstance at pitcher because of just how good (or bad in sake of fading) certain teams may be deemed to be.
It just may be working out for you quite nicely and I won't be one to disrupt anyone's steady rhythm! However, I also don't want to avoid taking our usual weekend glances down Possibility Lane, especially when hoping to stay under the radar in doing such. And a silver lining to this preoccupying outlook by much of the field is that it's what allows for some fantastic sleeper plays when everyone else is still looking in the same direction at higher ownership.
Of course, the questions naturally then become "Am I looking in the right place?" and "How contrarian is too contrarian?" The answers vary per slate in all honesty. But if it comes to team stacks we're speaking of, I rarely find any to ever be too contrarian because in case you haven't watched baseball in 2019, shit definitely hits the fan with many of the supposed "Sure Thing" and "LOCK!!!1!" plays damn near every slate (especially hysterical when it's in the first inning).
Let's see what this weekend may have in store for our contrarian itch…
Power To The Padres
Much like I just spoke of people having favorite teams to roster with bias, I happen to have the same sort of kick for targeting certain overrated pitchers who the field always tends to have an inexplicable fascination for leaning on (or at least until most recently).
Enter: Joe Musgrove and Chris Archer. Nothing at all personally against either of these two gentlemen, but I struggle to ever want to do anything short of five-man stacking against these guys and without any semblance of hesitation. And in a variety of other scenarios of opposing teams, many would garner far more attention than the Padres likely will this weekend. Hell, even on Wednesday's early slate of just five games there wasn't even ONE Padre bat who was over ten percent owned (Manny Machado came in at 9%). Funny thing is that nearly every single one of them finished in double-digit fantasy points at the end of the day. That's the kind of stuff that binks GPP's.
Squaring off with Joe Musgrove (4.87 ERA, 4.73 xFIP) on Friday, and my personal favorite Chris Archer (5.85 ERA, 4.83 xFIP) on Saturday, the Padres are in a perfect position to put their power on display. Looking at Musgrove's last four starts (discluding 2/3 IP vs. ATL on June 10th), he's managed to allow six, three, five, and six runs in each of those games respectively and averaged nearly nine hits per outing. I know that's rather surface level, but in terms of an argument for the Padres, that's only the start.
Following both Musgrove and Archer is the bullpen with the seventh-worst ERA in the league (5.12), eighth-worst in HR-per-nine innings (1.53), and seventh-worst FIP (4.90). This seems to bode well for San Diego bats who rank fifth in HR-Fly Ball ratio (16.6%) and also a 107 wRC+ for the month of June (11th overall). Fernando Tatis Jr, Manny Machado, Franmil Reyes, Eric Hosmer, and Wil Myers will all be bats I'll be stacking up heavily on Friday and Saturday's main slates.
Go Go, Texas Rangers!
The Texas Rangers went the better part of this season as afterthoughts being riddled with injuries and making for a lopsided lefty-heavy roster with their few healthy remaining components sputtering from behind the plate. But they've quietly regained their missing pieces and have assembled a 12-6 record in their last 18 games and are given a three-game home series with the Chicago White Sox, who are nothing short of familiar with giving up home runs.
Coming in at fifth overall in the league for Home Runs per Nine Innings (1.66), the White Sox starters also have the fifth-worst FIP in the Majors at 5.10 and second-worst Walk-Per-Nine Inning ratio a 3.72. On Saturday, the matchup is most particularly tasty against Odrisamer Despaigne, rocking an ever-supremely awesome 8.71 ERA, 7.22 xFIP, and 5.23 Walks-Per-Nine Innings. This is nothing short of amazing and I'll be getting to all parts of the batting order for Texas come Saturday as they have also noticeably been unnoticed lately much like the Padres (eg. all bats coming in under ten percent ownership on Thursday main slate).
Despite their high strikeout percentage (25.3%), I struggle to see how Despaigne won't himself struggle against a Rangers offense who now ranks tenth in wOBA (.330) and have the third-highest hard contact hitting rate in the league (42.2%). All of those power lefties in Shin-Soo Choo, Willie Calhoun, Nomar Mazara, and Roughned Odor round out the majority of the scope, while switch-hitting Asdrubal Cabrera and Danny Santana provide multi-faceted fillers who can also tee off on the White Sox bullpen, who rank 27th in the league in Strikeouts Per Nine Innings (8.49).
No guarantees on ownership with this play considering the standout opportunity on the mound to attack, but from a slate that's over a day away it doesn't hurt to establish your stakes when it comes to situations that come with such an attractive ceiling alongside it. Here's to hoping we hit the roof.