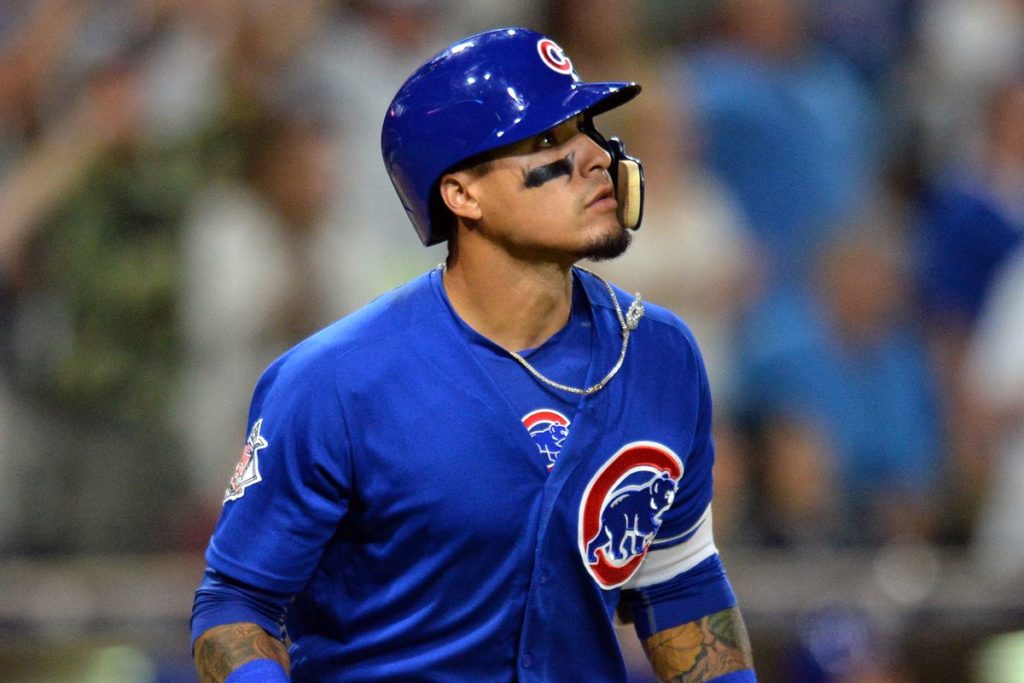 Risers
Sean Newcomb, SP/RP, ATL
With closers around the league getting hurt and teams going to the dreaded closer-by-committee, you have to always be speculating on the next man up in the ninth inning.
Newcomb is a name to watch as he is cementing himself as the next closer for the Braves. After a dreadful start to the season while starting three games, Newcomb was demoted to AAA. But since getting recalled, Newcomb has been lights out as a reliever.
The Braves are already on their third closer, Luke Jackson. Jackson has struggled recently, blowing three saves, opening the door for Newcomb to register his first career save.
Failed starters are intriguing options in the bullpen as they can focus only on their most effective pitches and can average higher velocity without having to worry about pitching several innings. Newcomb looks to have found himself in his new role.
In 10.2 innings, Newcomb has a 1.69 ERA with 11 punchouts without walking any batters. In his first three starts, Newcomb had only five strikeouts and eight walks. His 25.6% K% as a reliever easily dwarfs the lackluster 8.2% K% he registered as a starter.
It's worth a taking a flyer on Newcomb if one of your closers is on the shelf.
Gio Gonzalez, SP, MIL
Five starts in this season and the results have been excellent for Gonzalez. The lefty hurler hasn't shown any signs of rust after signing a late contract with the Brewers.
With two wins, a 2.39 ERA, and a WHIP of 1.10, Gonzalez is making the Yankees look foolish for cutting him loose a month ago. He is thriving in Milwaukee with a ground ball heavy approach (47.3 GB%) that is in line with his career number of 47.2%. With Fly Ball% and HR/FB% exploding across the league, it's more important than ever to keep the ball on the ground.
Gonzalez is doing a great job of limiting hard contact. His Hard% of 29.3% is on par with his career Hard% of 28.3%. Strikeouts are down a bit (6.4 K/9) but his strong Swinging Strike% of 10.4% is a good indicator of a future increase in strikeouts.
Gonzalez is severely under-owned across the major platforms (34% Yahoo, 18% ESPN, 64% CBS), so grab him now while you can.
Fallers
Javier Baez, 2B/SS, CHC
Baez has continued his run as an elite shortstop this season, mashing 12 home runs and a .314 batting average. But can we expect him to continue with these type of numbers going forward?
For starters, Baez has a BABIP of .407, fueling his impressive batting average. For his career he has a .344 BABIP, an extremely high number. Baez is known for his speed and hustle, so he will always have an above average BABIP. But .407 is not sustainable and we will see his batting average tumble quite a bit in short order.
In the power department, I see a slump on the horizon as well. Baez has a meager Fly Ball% of 34.1%. Most sluggers have a Fly Ball% around 40% or higher.
His Home Run per Fly Ball ratio (HR/FB%) of 26.1% is likely to regress toward his career number of 19.3%. HR/FB% is a statistic that needs at least 300 plate appearances to stabilize. Baez has only 212 plate appearances to date. That means his HR/FB% this season is a bit fluky because the sample is still too small.
Baez also only has two stolen bases. It's time to sell high before his power dries up as well.