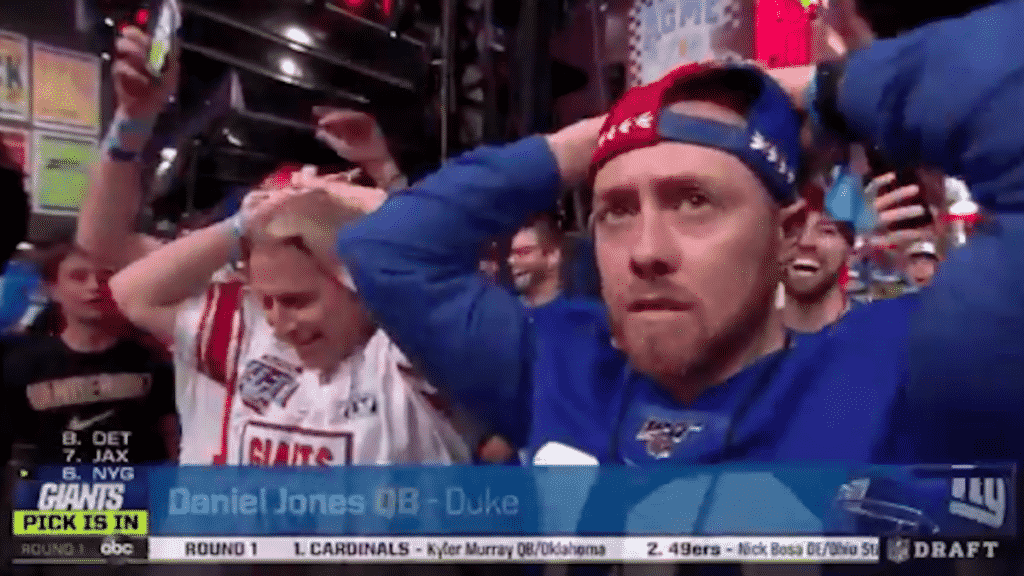 Podcast Recap
The SGP guys latest podcast has them breaking down the latest football action with their NFL Draft Recap. There is obviously a lot of Daniel Jones talk in this episode, as they're also joined by NBA expert Zach Broner (@NBAZachB) who also is a Giants fan.  The guys then switch gears to talk Round Two NBA Playoffs giving out their best bets for the next round of NBA action.
Sean Green (@seantgreen) and Ryan Kramer (@KramerCentric) kick off the NFL Draft Recap and Round 2 NBA Playoffs podcast by updating Kramer's "FML year" with the New York Giants' surprising draft pick of Duke quarterback Daniel Jones (1:28), and the outcomes of the Odell Beckham Jr trade (8:30). Sean and Ryan then cover the Eagles' selection of Andre Dillard (13:55), the start of the draft for the Denver Broncos (16:42), as well as the defensive potential for the LA Chargers with the acquisitions of Jerry Tillery and Nasir Adderley (19:09).
Next, the guys welcome on NBA insider and expert Zach Broner (@NBAZachB) (21:24) to touch on Daniel Jones' future in the NFL (21:30) before transitioning into some NBA playoff analysis (34:20). Zach, Sean, and Ryan discuss the Warriors vs Clippers series (34:30), how the Warriors can get their urgency from their stars moving into the next rounds (35:40), the Rockets vs Jazz series (38:00), and the weakened home court advantage of Golden State (40:25). Moving forward, the guys give their picks and prop bets for the game seven matchups of the first round, including the Nuggets facing the Spurs (42:12) and the 76ers against the Raptors (45:23). Lastly, Kramer updates us with Steph Curry's ankle injury (51:41) before the guys give their picks and prop bets for the Bucks vs Celtics (52:25), the Blazers' potential to win the Western conference (1:00:22), and the best locks and underdogs with their NBA picks (1:02:03).
Daniel Jones Reaction To Be Drafted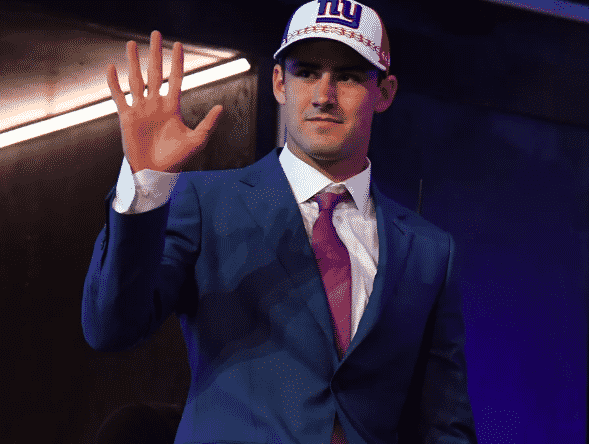 Dave Gettleman Memes
View this post on Instagram