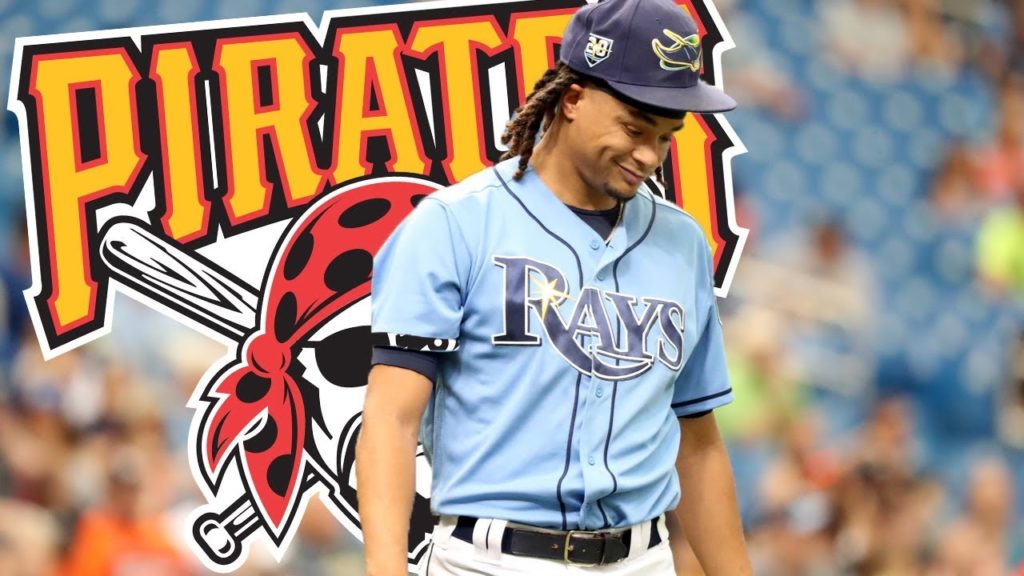 I have a confession to make, I am obsessed with the Tampa Bay Rays and what they are doing.
Every move is methodical, every decision is treated with the calculation of a game seven during every pitch, every pitching change, every at bat for every inning of every single game. From a betting perspective, you're getting a team who's treating your money like the most calculated and risk averse stock broker on Wall St.
That being said, I have another confession to make, which is actually the purpose of this article, they made the move. Every gambler, broker, financial advisor or general manager may be defined by one move to go all in with. McDaniels lived and died by Tebow in Denver. Ray Farmer, the former Browns GM, went out on a limb for Johnny Manziel and was fired because of it. Mike Shannahan has to live with the decision to put Robert Griffin III back on the field with a torn ACL. Then there's Peyton Manning over Ryan Leaf, but drafts are a whole other story. After all, The Orioles drafted Dylan Bundy number four overall instead of Francisco Lindor, Javier Baez, George Springer and so on.
I don't know if Rays GM Erik Neander knew he was actually making what may be defined as his move, but things are certainly looking that way. Neander has been in the front office for Tampa Bay since 2007 and worked his way up to vice president of baseball operations in 2014, and general manager in November 2016. He has been the one constant in an ever-revolving door of players for the smallest baseball market in the league. When players are approaching paydays, they need to be moved and the return maximized just for survival. Let's take a look at some of the impressive moves made by Tampa.
1.  Traded 2003 No. 1 overall pick OF Delmon Young to the Twins in November 2007 for SS Jason Bartlett and RHP Matt Garza, who became big players on the '08 World Series breakthrough team.
2. Then, after the 2010 season, traded Garza to the Cubs for a haul headlined by All-Star RHP Chris Archer, plus OF Brandon Guyer and OF Sam Fuld (plus C Robinson Chirinos and SS Hak-Ju Lee), and traded Bartlett to the Padres for helpful parts including RHP Brandon Gomes, LHP Cesar Ramos and INF Cole Figueroa.
3. Dealt free-agent-to-be INF/DH Aubrey Huff to the Astros in July 2006 for unheralded prospect Ben Zobrist, who maximized his infield/outfield positional versatility to become one of their best-ever players.
4. Signed 1B Carlos Peña to a minor-league deal just before spring training 2007, then — although after first cutting him — having him step in after Greg Norton was hurt, hitting 46 homers and becoming a key part of their 2008-10 run.
5. Dumped LHP Scott Kazmir and (nearly $25 million owed) to the Angels in August 2009 for INF Sean Rodriguez and LHP Alex Torres, then used Torres (and RHP Jesse Hahn) in a January 2014 deal with the Padres to get INF Logan Forsythe and RHPs Brad Boxberger and Matt Andriese.
6. Made the somewhat risky but right decision to hire manager Joe Maddon, as a 754-705 record over nine seasons, four playoff appearances and relevance show.
7. Signed free agent RHP Fernando Rodney after a rough stint in Anaheim, then watched as pitching coach Jim Hickey worked his magic as Rodney posted one of the best reliever seasons in 2012 in major-league history, saving 48 games with a 0.60 ERA.
8. Acquired LHP Scott Kazmir from the Mets in a July 2004 deal for Victor Zambrano and Bartolome Fortunato and saw him develop into a two-time All-Star.
9. Twice signed 3B Evan Longoria to long-term, team-friendly deals that, in theory, would keep him with the Rays for his whole career. Well, the first part still worked.
That wasn't even close to what I believe will be the franchise defining trade. That happened on July 31st, 2018:
31 JUL 2018: Pittsburgh sent outfielder Austin Meadows and right-hander Tyler Glasnow — both recent top prospects — along with a player to be named in exchange for Archer, who is finally on the move after years of speculation in Tampa Bay. Let's start with what they gave up in Chris Archer, the face of homegrown talent within the Rays.

Sure, he was good. He won a Rookie Of The Year in 2013, but objectively by the numbers, he was an above average pitcher and not much more. He had potential always, but after 2015 he never posted an ERA below 4.02. He signed a six-year, $25 Million dollar contract with Tampa in 2016, which is still incredibly team friendly. That contract will be the key here.
In return, the Rays received Tyler Glasnow and Austin Meadows, two top prospects. Let's start with Glasnow, since he was the number one prospect in the Pirates organization, number 9 in baseball, and won 2016's Minor League Pitcher Of The Year for a second time.
Glasnow was flat out un-hittable in the minor league system. He never posted an ERA over 2.39 or BAA above .195 in five seasons. He won Pitcher Of The Year prior in 2014 going 12-5 with a 1.74 ERA ad 157 strikeouts in 125 innings.
So why were the Pirates willing to let him go? Health.
On July 23rd, 2016 Glasnow left the game with a shoulder injury and in my estimation the Pirates were terrified. You add on he was getting knocked around in his early MLB career and despite Ray Searage being there to guide him I don't believe they were all in with him. He just needed more than three starts to grow.
"And being that athletic, hard-throwing pitcher, rather than trying to nitpick and be a spot guy," Glasnow said. "What I've noticed the most is that it really is the same game. The hitters are obviously better, but when you go out there, you try to calm everything down so it feels like a Triple-A or Double-A game. I've only pitched in two games, but knowing that everywhere you go, it's on you. It doesn't matter if it's Rookie ball or the Major Leagues, you just have to go out and be yourself."
He took every lesson taught to him by Searage, the Pirates pitching whisperer, and applied them in Tampa. Glasnow added a new slider, and on top of that, he allowed 3 earned runs or less in nine of eleven games, one run or less in five of 11 after going Tampa, and just got knocked around once to inflate his ERA last season. In 2019, Glasnow is now 3-0 with a 0.53 ERA with 21 K's in 17 innings. He learned from the best physical coach in Searage, now he gets the best analytical approach in Tampa.
Austin Meadows was drafted as a potential five tool outfielder, but he couldn't put it together in his young career. most notably lacking power at times. Meadows raked in every other category though, he hit .290 with 9HR 27 RBI and 7 steals in his minor league career. He was the Pirates #1 prospect at the time of his call up (because Glasnow and Taillon were already up), so why was Pittsburgh okay letting him go? Heath.
In short, like Glasnow, there were some red flags physically with him, but he did everything he could to fix it.
Once Meadows was called up, he hit .292 with 5 home runs, 13RBI, and 4 stolen bases in 49 games. Sure, it doesn't look eye popping, but Pittsburgh didn't want to bet on health and potential, Tampa bet on health, potential, and pedigree.
Fast forward to 2019, Meadows is hitting .341 with 4 home runs, 13 RBI, and 2 steals in twelve games.
This trade may go down in the history books as one of the great trades in our era that launched a championship team with Tampa. If things continue to go this way, Tampa may receive a potential Cy-Young candidate to go along with Blake Snell and a future MVP candidate to be a staple in their lineup. Glasnow will make $567k this season and isn't eligible for free agency until 2024. Austin Meadows will make $557k this season and isn't eligible to be a free agent until 2025.
We may also eventually look back at a team like the Pirates, who had a chance to have Gerrit Cole, Jameson Taillon, Tyler Glasnow hold down their rotation with the best pitching coach in baseball to anchor the back end. They could have had a lineup that featured Austin Meadows, Starling Marte, Gregory Polanco, and Andrew McCutchen.
Time will only tell, but this one transaction may shape two franchises for years to come.