Welcome back everybody! The Premier League was on international break last week so there was no EPL DFS to be played. This gave me, and hopefully everyone else, a nice break to fully enjoy the first weekend of the NCAA Tournament.
This weekend we are right back at it! We'll try to find players who were in good form for their countries last week and players who should be well rested after the break. There's a full slate of games this Saturday in the Primer League, so why not wake up and make some money before the Elite Eight even tips off? This article will have four players to build your team around if you want to make some money playing DFS Soccer on Saturday March 30th!
Forward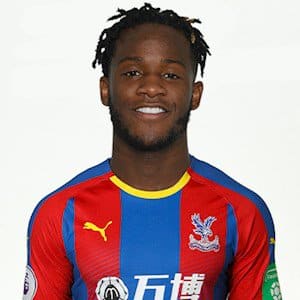 Michy Batshuayi CRY
Michy Batshuayi is one striker who was in form during the international break. Batshuayi had a goal for Belgium on Sunday against Cyprus and helped them beat Russia 3-1 last Thursday. His last match with Belgium was on Sunday so he will be on a full week's rest before the match this Saturday against Huddersfield.
Batshuayi has been in form in the Premier League too. In the last three games in which he's played over 80 minutes he has scored twice. His opponent Huddersfield have conceded the 2nd most goals in the Premier League at 57. All signs point to Batshuayi getting a goal on Saturday at home against Huddersfield Town.
Midfield
Luka Milivojević CRY
If there is one position where you want your player to be the most well rested it is in the midfield. Midfielders tend to do the most running of any players on the field. So I am looking for one who has the talent to produce but is still well rested after the international break. Crystal Palace Midfielder Luka Milivojević is that player.
The 27-year-old Serbian did not get the call up to play for the Serbian National Team, so he will be well rested and ready to go for the game on Saturday. Luka Milivojević also takes a vast majority of the free kicks, set pieces, and penalty kicks for Palace. Like his teammate Batshuayi, he is going up against the worst team in the Premier League Huddersfield Town at home this match. This gives him all the potential in the world for a big DFS day on Saturday.
Defense
Ashley Young MUN
The England National Team has shifted its focus to the future and has called up a much younger squad for recent completions. Unfortunately for 33-year-old Man United Fullback Ashley Young, his place in the national team was taken because of this. Fortunately for us, we have the option of starting a healthy and rested Young in our lineups this weekend.
Young is one of few healthy Man United defenders available this weekend. Luke Shaw and Antonio Valencia have already been ruled out for the contest and Victor Lindelof and Matteo Darmian are both game time decisions. Behind a healthy Shaw, Young has been United's top scoring DFS defenseman this season. I expect a well rested Young to be able to carry the load for the Man United defense at home against Watford on Saturday and score a lot for DFS players too.
Goalkeeper
Kasper Schmeichel LEI
The backline of the English National Team is made up of almost entirely Leicester City defenders. Ben Chilwell and Harry Maguire were both mainstays in the team that allowed only one goal in England's two matches during the international break. Now they didn't face the toughest opposition in these two games but the defenders still managed to shine in the games and should have plenty of confidence in front of Schmeichel on Saturday.
Schmeichel started two games for Denmark during the week and conceded 2 goals to Kosovo and 3 to Switzerland. The back line of the Danish National team is horrendous, so Schmeichel will be happy to have his two English Internationals back in front of him when he is in goal for Leicester on Saturday. Leicester is facing Bournemouth at home who have plenty of attacking power. This will give Schmeichel chances to earn points making saves and Leicester's home field advantage could help get him the win too!