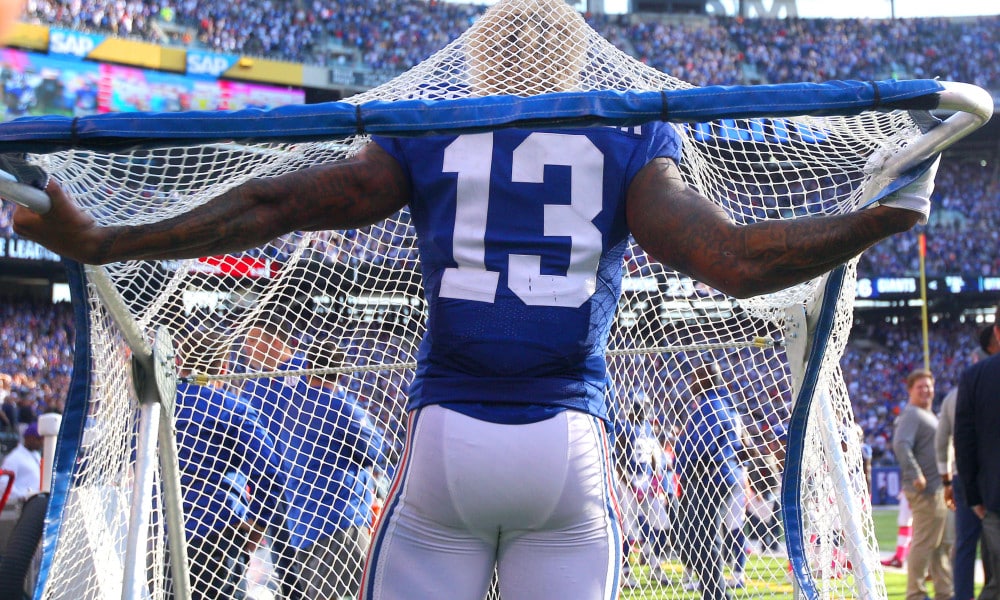 Podcast Recap
The Sports Gambling Podcast puts out their latest episode breaking down the Odell Beckham trade, Le'Veon Bell signing with the Jets and all their conference tournament picks. In this episode, Sean Green (@seantgreen) Ryan Kramer (@KramerCentric) welcome on Colby Dan (@TheColbyD), where they kick things off discussing the trade of wide receiver Odell Beckham Jr to the Cleveland Browns (2:01), and the overall rebuilding strategy of the NY Giants (10:05).
Next, the guys address some listener questions (16:31) about Giants GM Dave Gettleman and the over/under for the number of games Eli Manning will start for 2019 (22:40)  before transitioning into the story of running back Le'Veon Bell signing a four year contract with the NY Jets. After covering the last NFL news story of Cowboys' Dak Prescott's dog biting a woman's finger, the trio transition into NCAA college basketball conference tournament coverage. Starting with the Atlantic 10 (32:58), the guys discuss the strengths of VCU and Dayton.
Next, the guys cover the "up for grabs" Big East tournament (39:50) where the guys favor Seton Hall, as well as the Big Ten conference tournament where the guys like Michigan's potential and Penn State's chances as a longshot. Moving on to the Big 12 (43:14), the guys discuss Texas Tech, Iowa State, and Baylor's chances as a longshot. After taking a break to announce the free NCAA bracket challenge with Balto you can find at sportsgamblingpodcast.com/madness, the podcast covers the Conference USA (48:35) tournament where Sean, Ryan, and Colby pick Western Kentucky as well as talk about their likes for Florida International and North Texas as underdogs.
Next, in Mountain West Conference coverage (51:20), the guys discuss their favorites, San Diego State and Nevada, while also seeing Fresno State as a potential longshot. In the PAC 12 (54:21), the trio talk the strengths of Arizona State, Washington, Utah, Oregon, and the longshots of Colorado State and Cal Berkeley. Moving forward to the SEC (57:50), the guys cover the story of LSU coach Will Wade's recruitment violation accusations before covering LSU, Kentucky, and Arkansas. In the Southland Conference tournament (1:03:29), the guys talk Abilene Christian and Sam Houston State. In the Western Athletic Conference (1:04:44), the trio favor NM State, and in the American Athletic Conference (1:06:01), the guys talk about Wichita State's chance as underdogs and Central Florida's chances to win.
In the Big West Conference (1:08:41), the guys discuss the potential of UC Irvine and UC Northridge. And finally, in the Ivy League tournament (1:11:58), Sean, Ryan, and Colby cover the potentials of Harvard and Yale punching their tickets to the big tourney.