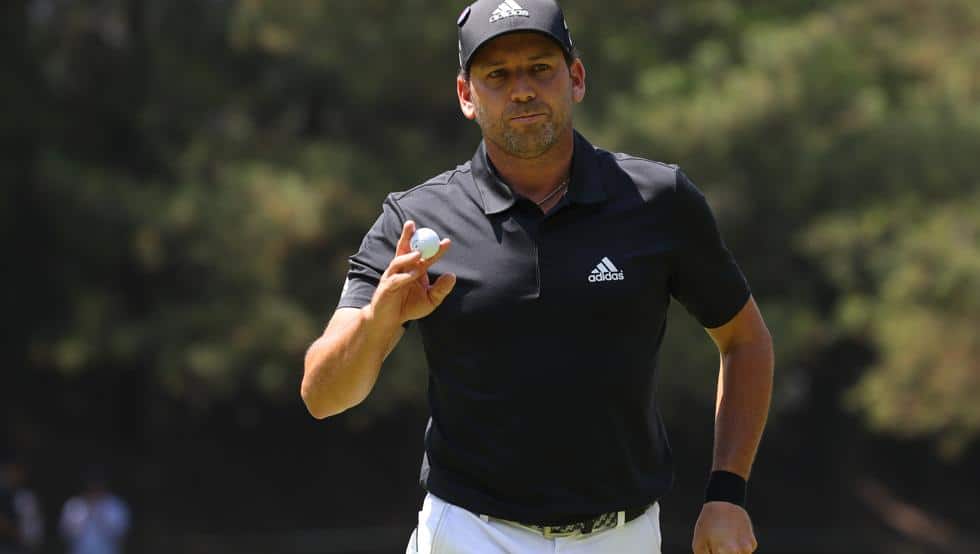 When filling out a DraftKings lineup, picking among the favorites is a fairly safe proposition. It's when you have to choose between a pool of golfers down the line is where you make or break your chance to win big.
Here's the critical decisions you'll face as you fill out your lineup this weekend (with values courtesy of DraftKings):
Golfers Valued $8,000-$8,900
Tony Finau – $8,900
Jordan Spieth – $8,800
Marc Leishman – $8,700
Paul Casey – $8,600
Patrick Cantlay –  $8,500
Bubba Watson – $8,400
Webb Simpson – $8,300
Tommy Fleetwood – $8,200
Francesco Molinari – $8,100
Sergio Garcia – $8,000
Patrick Reed – $8,000
This is a group with several appealing names, which is common for a jam-packed WGC event with nearly every player inside the Top 50 in the world participating. Two names I love from this group are Marc Leishman and Tommy Fleetwood, but because I also see an opportunity to bet them to win the tournament, I'll hold off on the reasons why for that column.
DFS contestants haven't seen Webb Simpson since the Waste Management Phoenix Open and he's only teed it up twice in 2019. Nevertheless, he's been nothing short of spectacular tee-to-green to extend the red hot ball-striking he's shown for the past 12 months. Where Webb makes his hay is on his approach shots, were he ranks 2nd on the PGA Tour in Strokes Gained – Approach and has averaged over 1.25 strokes gained in that category in three of four shotlink measured events he's played. Because Club Chapultepec plays much shorter than the advertised yardage on the scorecard, his lack of pop off the tee won't be much of a concern for him. I don't think he'll be very highly owned in comparison with some others similarly valued to him, so he could be a nice pivot option to allow a contestant to go a little more chalk elsewhere in their lineup.
Thanks to the Matt Kuchar/El Tucan fiasco, the controversy surrounding Sergio Garcia was long forgotten by the time the first round commenced at the Genesis Open. But he still got off to a very rocky start – an opening round 75 made it look as though Sergio would miss the weekend in his first PGA Tour start of the year. But he was rock solid the rest of the way, going -6 over his next three rounds to grind out a scrappy T37 finish. Sergio's ball-striking was much better in his final three rounds, gaining 5.62 strokes tee-to-green and 7.5 strokes on his approach shots in that stretch. Now he heads to Club Chapultepec where he finished T7 last year. He also has an awesome track record at the golf course it reminds me of – Valderrama, where Sergio has won three times in his career. As long as he carries over those good vibes he had over the weekend at Riviera, he should be quite useful in daily fantasy lineups this week.
Golfers Valued $7,500-$7,900
Ian Poulter – $7,900
Gary Woodland – $7,900
Charles Howell III – $7,800
Rafa Cabrera-Bello – $7,800
Matt Kuchar – $7,700
Billy Horschel – $7,700
Byeong-Hun An – $7,600
Matthew Fitzpatrick – $7,600
Louis Oosthuizen – $7,500
Gary Woodland is playing too well to be stuck in this tier of golfers. He's only lost strokes to the field tee-to-green once this year and has notched at least 1.43 strokes gained in that metric in four of five shotlink measured tournaments he's played. Woodland is a long hitter who should be able to get away with using less than driver off the tee and take advantage of the high-altitudes to shorten up Club Chapultepec. While he doesn't have a great track record in this event, he's a much better and well-refined player than he was a year ago and should show much better in this year's edition.
After recommending him last week, Rafa Cabrera-Bello was nothing but solid and performed almost exactly within expectations. He was looking good to Top 10 the Genesis Open, but a final round 71 knocked him down the leaderboard to a respectable T25 finish. Still, at a golf course he showed very well at last year and on a style he's used to in Spain, Cabrera-Bello can once again be counted on as a solid, middle of the road option for a DFS lineup this week.
Bottom of the Barrel (Golfers <$7,500)
Joost Luiten – $7,300: I'm not all that crazy about the price, but in deep events like the WGC contestants will often find themselves with a lot of their budget leftover when trying to fill out their final spot. Still, Luiten has shown decently for a such a cheap option his last two years at Club Chapultepec, finishing T37 and T25 in the two events there. Luiten has also seen a bit of a resurgence on the European Tour this year, ranking 3rd in both Strokes Gained Tee-to-Green and Strokes Gained – Approach. As a golfer who's also fared well at the tight, tree-lined Valderrama, Luiten should be in for another solid performance at a cheap pricepoint for DFS lineups this weekend.
Emiliano Grillo – $6,900: Grillo is essentially a poor-man's Hideki Matsuyama – his ball-striking numbers are very good but the guy couldn't hit a putt if the hole was the size of a basketball hoop. Continuing with his M.O., Grillo is 10th in Strokes Gained Tee-to-Green and 3rd in Strokes Gained – Approach in 2019, but ranks an abysmal 201st in Strokes Gained – Putting and has lost at least a full stroke on the greens in his last two tournaments. The greens at Chapultepec aren't all that difficult, however, and if he can be as efficient tee-to-green as he's shown he could hang around the Top 20 and be a cheap and valuable commodity for a DFS lineup.
Danny Willett – $6,600: Remember this guy? The 2016 Masters Champion went completely off the rails following a back injury that sapped his talent. At one point, Willett missed the weekend in 20 of 30 worldwide events and plummeted all the way down to 442nd in the world. Hitting rock bottom, Willett consulted noted swing coach Sean Foley, and between that and a healthy back he returned to the victory circle by winning the 2018 DP World Championship in Dubai. Willett is playing primarily on the PGA Tour this year, and after a rocky Desert Classic he's quietly finished inside the Top 35 in his last two starts. His ball-striking with his irons have been his keys to success, averaging almost a stroke gained on his approach shots over his last three tournaments. He'll need to be better off the tee than he's shown in 2019, but at a course where he can keep the driver in the bag more frequently he could be a surprise contender at Chapultepec.
Others To Consider – Haotong Li – $7,400, Shane Lowry – $7,200, Lee Westwood – $7,100, Tom Lewis – $7,000