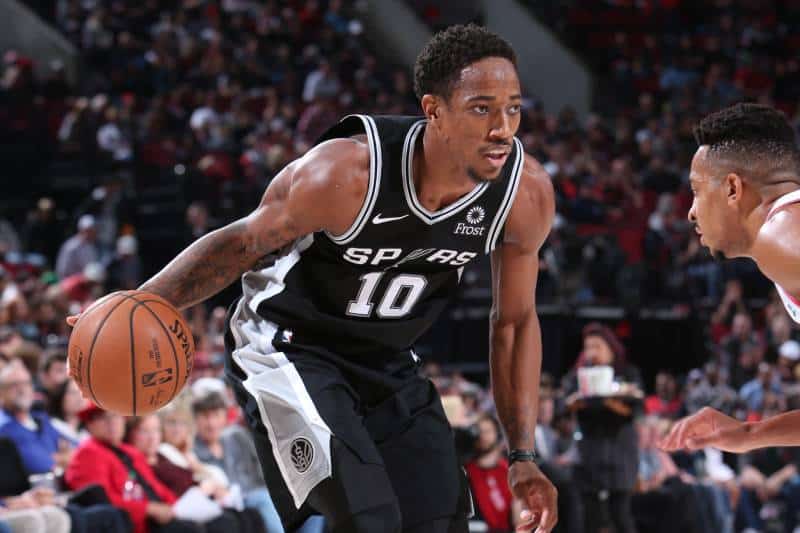 When we talk handicapping, it's often about the spread. However, another profitable avenue is betting the totals, which could be the total score of a game or team totals. Below are the top over/under teams at the All-Star break and some points of interest.
Top 10 Teams to the Over
1. San Antonio Spurs – 36-22-1
2. Washington Wizards – 35-22-1
3. Boston Celtics – 34-24
4. Atlanta Hawks – 32-26
5. Houston Rockets – 29-24-4
6. Golden State Warriors – 31-26
7. Brooklyn Nets – 32-27
8. Toronto Raptors- 32-27
9. Charlotte Hornets – 30-26-1
10. Minnesota Timberwolves – 29-26-2
Interesting Facts

• The Wizards have played a bunch of games that have gone over the total, but the real value is when they are playing at home. They are 18-9 towards the over which has hit at almost 67%.
• The Celtics are right behind Washington with a 20-11 record to the over in front of their home fans.
• The Spurs have been fantastic on the road this season playing 21 overs in their 30 road games.
• The Warriors have been brutal against the spread this season, but they have played high scoring games away from Oracle Arena. On the road, they have a 18-10 record to the over this season.
Best Teams to the Under
1. Memphis Grizzlies – 36-22-1
2. LA Lakers – 34-22-1
3. Indiana Pacers – 34-24
4. Dallas Mavericks – 30-23-4
5. Chicago Bulls – 32-25-1
6. Detroit Pistons – 30-24-2
7. Phoenix Suns – 32-26-1
8. Orlando Magic – 32-27
9. Milwaukee Bucks – 30-26-1
10. New York Knicks – 30-28
Interesting Facts
• The Grizzlies have been an incredible under team this season. This shouldn't come as much of a surprise since Memphis is last in the NBA in points per game.
• When the Lakers have played at home this season, 74 % of the games have gone under the total. At first glance, this makes sense since LeBron James has missed a ton of games. However, in LA's away games the over has hit almost 52% of the time.
• Oklahoma City is the fifth highest scoring team in the NBA this season, but they are 17-12-1 to the under this year on the road.
• The Pacers are 22-8 at home this year to the under. This is something to track with the injury to Victor Oladipo. The Pacers have played well without him so far, but I think it will catch up to them at some point. Indiana currently has the 22nd highest scoring offense in basketball.