Manchester United vs Paris Saint-Germain

PSG have struggled without Neymar since his badly timed injury, which will see him miss this tie. United are riding a 10 match unbeaten streak, while PSG come into this tie in shaky form. The Parisians lost their unbeaten league record at Lyon last week, needed extra time to beat third tier opposition in the cup and scraped themselves to a 1-0 victory over Bordeaux at home, where they needed a Edison Cavani penalty for the win. While PSG are perceived to be the better team, a quick look at the combined XI will reveal to you that United may have a case to have more players in the team than PSG do, with the likes of DeGea, Shaw, Lindelof, Matic, Pogba and Rashford all strong candidates for the side, while a potential argument could be made for one of Martial, Lingard or Sanchez taking up one of the three attacking positions over Cavani, with Kylian Mbappe obviously being the first attacker added to the team sheet.
My PSG/Manchester Utd Available Combined XI
DeGea, Meunièr, Thiago Silva, Lindelof, Shaw, Matic, Veratti, Pogba, Rashford, Cavani and Mbappe.
Verdict
PSG have only two significant wins this season, those being the home wins over Lyon and Liverpool, where both got their tactics completely wrong and allowed PSG to dictate the pattern of play. Solskjaer's United won't allow PSG to that, and if they can get a first leg win against a PSG team who are notoriously average away from home, then PSG may fail to rise to the occasion in the home leg, especially without their key man pulling the strings.
Tottenham vs Dortmund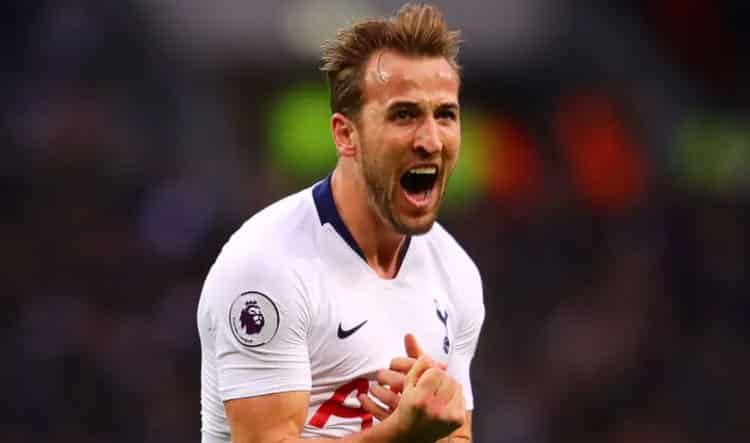 When you look at the third placed team in England, without their two key players, going up against the leaders of the mighty Bundesliga, you'd be forgiven for thinking this tie was an uphill struggle for Spurs. However, the Bundesliga isn't the mighty League it once was, as it is being contested between a youthful Dortmund side loaded with fringe international players going up against an aging Bayern team full of established international players coming to the twilight stage of their careers. The EPL has considerably surpassed the Bundesliga in every facet of the game in the last 5 years and while I strongly feel this Spurs side would comfortably challenge for the Bundesliga title, I have no faith in either Bayern or Dortmund even making the top 4 of the EPL, let alone challenging for the league.
My Dortmund/Spurs Available Combined XI
Lloris, Trippier, Vertonghen, Alderweireld, Rose, Witsel, Eriksen, Son, Reus, Sancho and Alcàcer.
Verdict
With Harry Kane set to return for the second leg, I am positive that Spurs' superior defense will be able to contain Dortmund at Wembley, while the likes of Moura, Eriksen and Son should provide enough fire power to give Tottenham the edge going into the second leg in Germany.
Liverpool vs Bayern Munich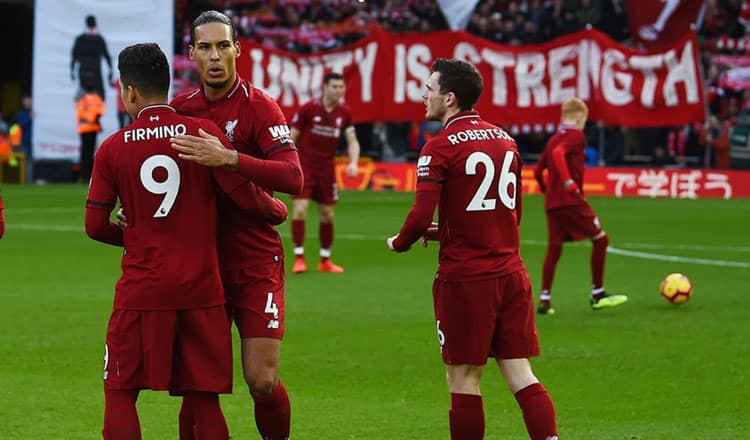 Liverpool have probably been licking their lips since this tie was drawn, especially if they have watched Bayern's performances since the draw. In boxing they use a well known expression, that being that, "styles make fights." In relation to this particular tie, never has a phrase been more heavily applicable in football, as Jürgen Klopp's Liverpool face an aging Bayern team who are stylistically a mirror image of the Premier League outfit, but with one significant difference – that being that Bayern Munich's legs are around 5-10 years older than Liverpool.
While Klopp was the founder of "Heavy Metal Football" in Germany, it was Bayern who mastered the concept in the end, simply by implementing the style better than Klopp's side, by taking of advantage of their superior financial power in the transfer market and providing their managers with better tools to do same job. However, the tables have now turned, with Klopp being the man with the endless money chest and Bayern being the ones with tools that passed their best 5-6 years ago.
Liverpool are simply better in every area of the pitch, with speed, skill and fitness advantages all over the park. While Robert Lewandowski won't be relishing coming up against Virgil Van Dijk, the best centre back he would've faced all season, the Liverpool front three will be relishing playing against a back 4 who have often been found wanting halfway up pitch and exposed to counter attacks throughout the season by mediocre Bundesliga league teams who have managed to put 24 goals past them in just 21 matches. In contrast, Liverpool have only conceded 15 in 26 matches, competing in a far more difficult league.
My Bayern/Liverpool Available Combined XI
Becker, Kimmich, Van Dijk, Hummels, Robertson, Thiago, Wijnaldum, James Rodriguez, Mane, Salah and Lewandowski.
Verdict
Liverpool are a formidable force in Europe at Anfield, proven by the fact they won all 3 home games in the group stage, beating both Napoli and PSG. They also beat the likes of Man.City and Roma last year. If they beat Bayern in the first leg, which I fully expect them to do, Bayern will need to chase the game at home. This will leave them susceptible to frequent counters which will see Bayern leaving huge chunks of space for Liverpool to expose them with fast breaks. I expect Liverpool to cruise past the Germans over two legs.