It is with esteemed honor that I present you the 2019 Sports Gambling Hall Of Fame. After careful consideration about the viability (OK, the clickable) of each candidate, hours of heated debates and ruined friendships, we've narrowed down this year's class. May we begin the healing now.
Congratulations to this year's class! May those not included pick up the support they need for induction next year. Now on with the inductees!
SEE LAST YEAR'S INDUCTEES
Sports Gambling Hall Of Fame 2018 Class
Pete Rose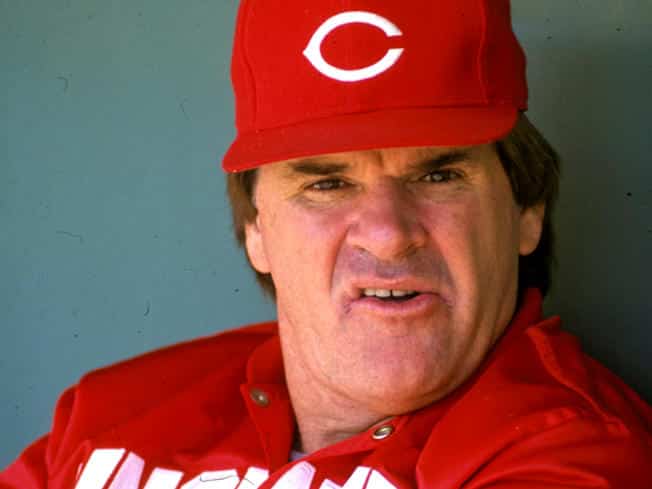 A very controversial exclusion last year, Rose finally makes a Hall Of Fame and secures his legacy. Rose was banned from baseball for life in August 1989 by commissioner Bart Giamatti (father of future Academy Award nominee Paul Giamatti) for betting on baseball. The Dowd Report alleged Rose bet on the Reds while serving as manager during the '80s despite his vehement denials regarding the allegations.
Over the years, Rose has changed the story to suit his public perception. If he'd just been a stickler and refused to come clean, he would've been inducted last year out of respect. Instead the nonstop whining and whimpering delayed his induction by a year. As a player, Rose is known as a key cog of the Big Red Machine and amassed a major league record 4,256 hits (but none of that matters for this honor).
Artie Lange
Lange is this year's wildcard, getting in on the strength of his deformed nose being the result of getting a beating from his bookies collection guy. For years on Howard Stern, Lange captivated audiences with his tales of degeneracy — including the legendary "Lightning Bet" story. Legend has it he put a $5k lightning bet (you owe or get paid depending on how many points you miss or cover by) on a Utah-Chicago NBA Finals game that the Bulls won by over 50. He had Utah. Lange is currently dealing with drug related legal issues but goes down as a sports gambling legend in comedy circles.
Scott Van Pelt
Last year we put Brent Musberger in this spot for his continued promotion of sports gambling during broadcasts. As anchor of SportsCenter, Van Pelt has brought bad beats into the everyday sports lexicon with his weekly segment highlighting the worst gambling losses. SVP has helped put gambling in the mainstream and as ESPN branches out into covering lines, he'll certainly be at the forefront of providing us the worst beats in the handicapping world.
SEE LAST YEAR'S INDUCTEES
Sports Gambling Hall Of Fame 2018 Class