Well, folks, here we are. Gambling winter is in in full effect as the 2019 NCAA football and NFL season has come to an end, post Super Bowl, and you're probably looking to get that degenerate fix leading up to March Madness. That's all well and good, except the first part of that name is well, March. I'm not going to sugar coat it, February is somewhat bare when it comes to the sports betting schedule, but we do have some marquee events upcoming, so let's get into it.
Thursday, February 7th: Pebble Peach PGA
Live from Pebble Beach, Spyglass Hill, Monterey — Pebble Beach, California, comes the Pebble Beach Pro-Am. As always, you can read the preview from Steve Schirmer, here.
Saturday, February 9th: UFC 234
Live from down under, The UFC makes its way to Australia. Kelvin Gastelum takes on Robert Whittaker from the Rod Laver Arena in Melbourne, Australia. Also on the card is Israel Adesanya looking to make his mark by taking down one of the greatest of all time, Anderson Silva. The start time here is all over the place as you're likely to have  to wake up in the wee hours of the morning, around 3:00 AM to be exact.
Sunday, February 17th: Daytona  500
The 2019 NASCAR season begins on Sunday, Feb. 17 at Daytona International Speedway with the 61st running of the Daytona 500. It's auto racing's Super Bowl and there's no shortage of parties to attend various places across the country. I'm not going to pretend I know the first thing about handicapping cars and drivers, but it is absolutely available if you have an angle to attack.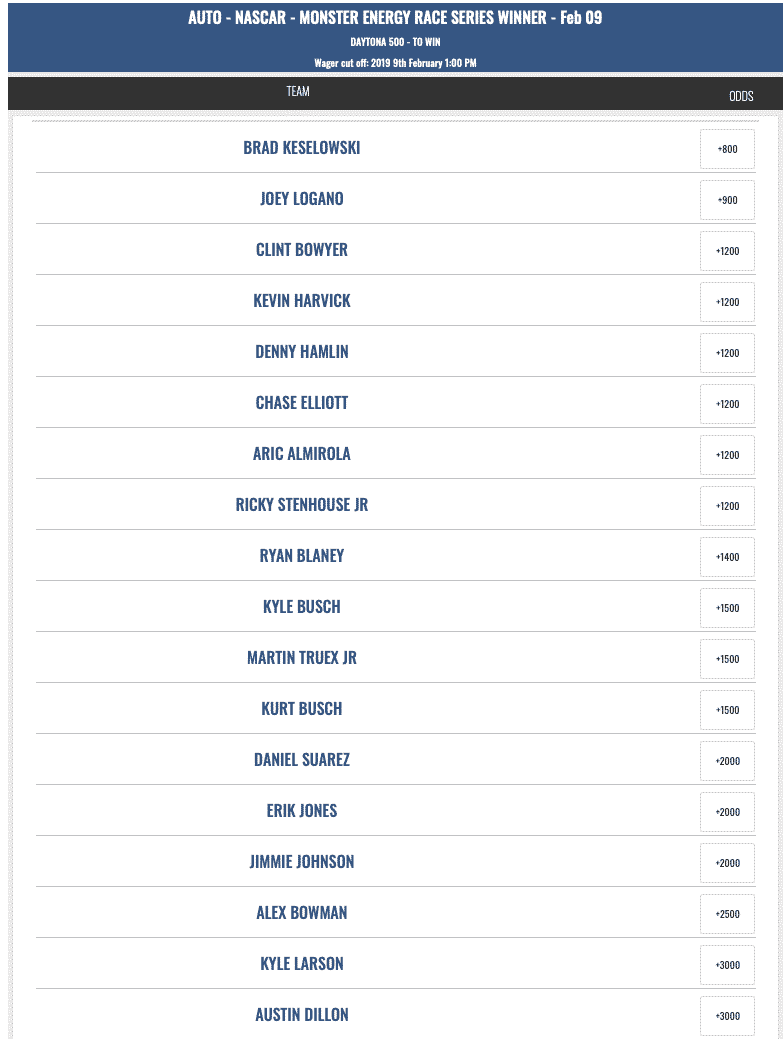 Saturday, February 17th: UFC On ESPN 1
Another UFC show in February, this time from Phoenix, Arizona. Truth be told this event would do better replacing the UFC pay per view card, as it has the much better talent by a long shot. Francis Ngannou looks to continue his comeback story against heavyweight legend Cain Velasquez, James Vick looks to get back in the win column against Paul Felder, and much much more!
February 15-17: NBA All Star Weekend
Skills competition, rookie's showcasing their talents, dunk contests, and yes, the fashion will all be leading up to the 2019 NBA all star game from Charlotte, NC this season.
For more info including voting, rosters, reserves, and everything else, you can click here.
RELATED
2019 AT&T Pebble Beach Pro-Am – Props and Winners Picks
2019 AT&T Pebble Beach Pro-Am Tournament Preview